With our permits approved, we have started to dig at the Big View House site!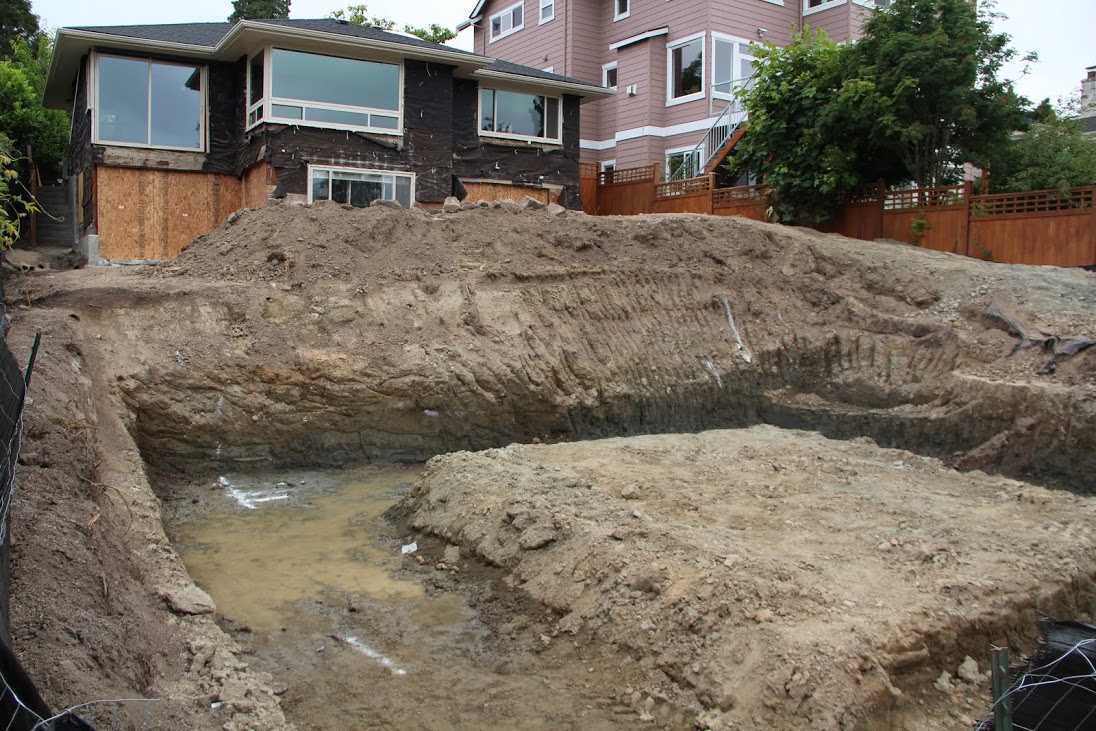 We've started construction on the Big View House, but there was an intensive design process entailed in getting to this point.  Here's a brief overview of the sequencing of efforts required to put this residential remodel project together.
Once we have a good sense of the design, structural requirements, and have pinned down the plan layout for this new project (see earlier Big View House blogs), we put together a basic set of sheets (some refer to these drawings as the "blueprints") to submit to the city for a building permit. Typically, this involves a 16-week review time from the initial application to final comments and permit approval. In recent years, Seattle's Department of Planning and Development (DPD) has been requiring more and more documentation for a building permit, including procedures for site water management, construction waste and recycling, and even payments for curb cuts — a much more cumbersome process even from five years ago. For the Big View house remodel, what would have only entailed 6-7 sheets to submit a few years ago, now required 35 sheets! From the city's perspective, structure, safety and site management are the predominant factors in passing go; navigating the process efficiently requires good working knowledge of the Seattle building code….hiring a Seattle architect is highly recommended!
While the application is in the review process, we then dive into the miscellaneous construction details and interior design.  This work on the project continues to move along so that by the time the permit is approved, we are ready to break ground. These few weeks are also spent hammering out the finishes, materials, and fixtures (plumbing, electrical etc) as we assemble all this data into a specification document.
Once we have all these decisions finalized and documented, we embark on the costing effort.  As a Seattle design-build company, we have years of experience estimating the time and materials required in building projects of varying size and scope. We have relationships with our longtime vendors, and subcontractors that we depend on to provide reliable pricing and excellent services. Once this costing effort is complete and complied into our final bid, we review it line-by-line with our client.  Often this process includes a bit of "value-engineering"….adjusting scope and costs to meet their budget goals. Once this budget is finalized, we pin down the construction timeline which in this case, for a large remodel, is approximately ten months.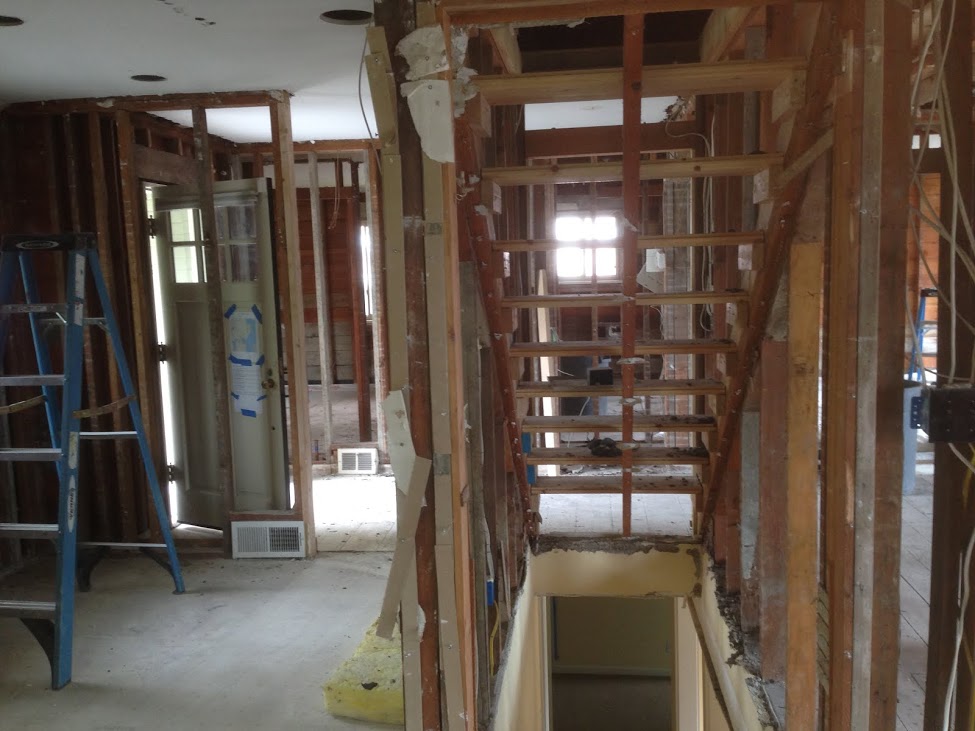 The next step after receiving the permit is demo! Of the original Big View house, only the basement walls and some elements of the main floor will remain intact. The owners had never moved in, so we could be very aggressive with construction work. The excitement really began, however, when we started to excavate at the lower part of the site slope for the garage and our trench completely filled with water! We had to scramble a remediation team together with a geotech to install both temporary 24-hour water pumps for the project and a permanent one for the home. It was nothing we could have expected and just another day on the job for our construction team – there's always excitement happening somewhere! Currently, the project is moving into the finishing stages of the remodel and we'll have updates on the interiors coming soon – see our newest update here!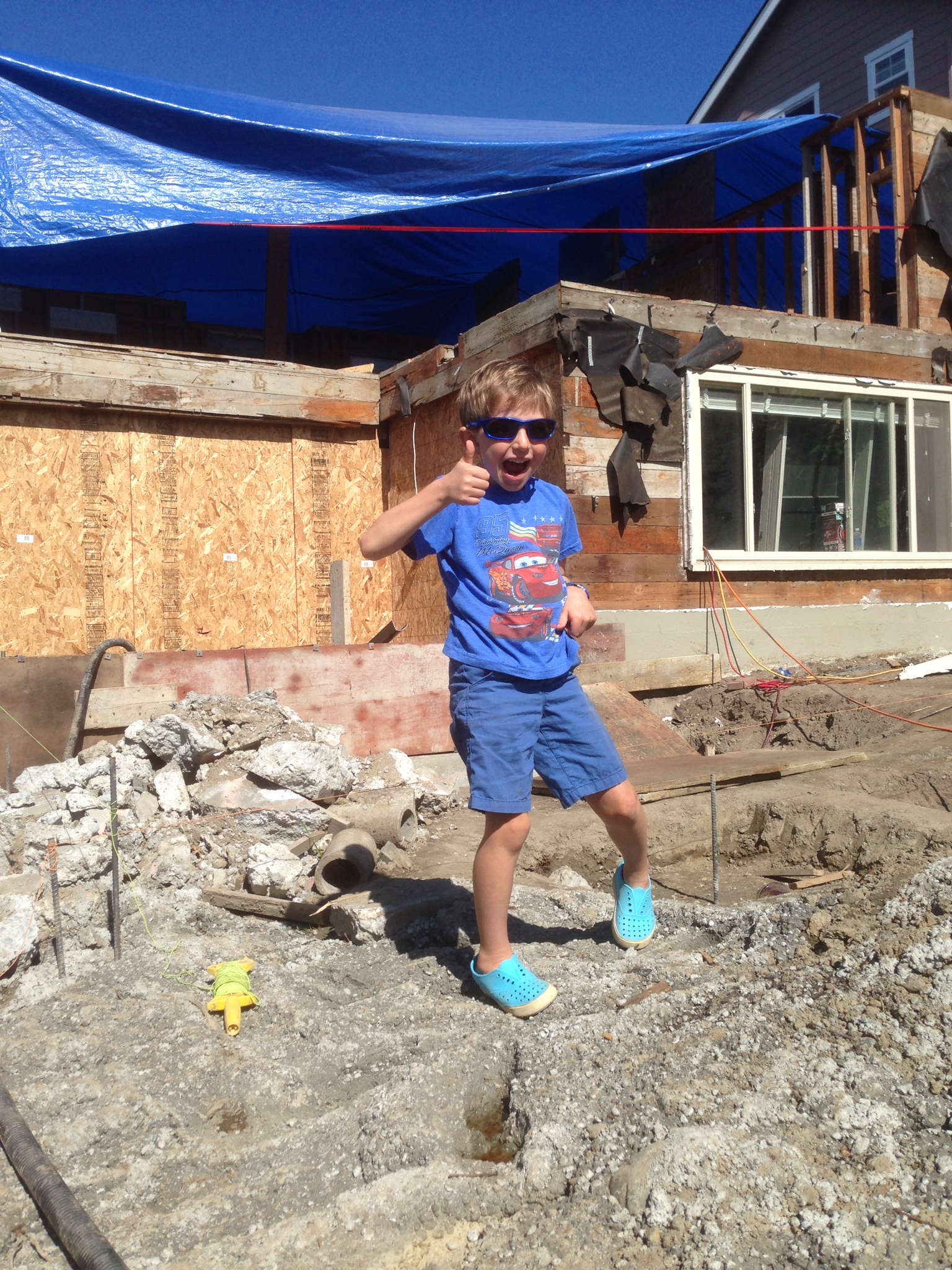 Big View House #1: Scope and Potential
Big View House #2: Schematics and Modeling
Big View House #3: Permitting
Big View House #4: Construction
Big View House #5: Finishing Touches