The "CTA Builds" division of our design-build company recently started construction on a very large remodel and second story addition here in Seattle. The owners are a young family that purchased this small, 1950s home in a neighborhood overlooking Lake Washington. Wanting much more space, and to maximize the full potential of a thrilling 180 degree view, we're adding a full second story and roof deck, along with a complete remodel of the existing structure. It's going to be quite the architectural transformation!
Join us for a week-by-week report on the process of designing and building a virtually new home! It's a perfect example of an architect led design build project. We'll be posting regular blogs on the architectural process, from preliminary concepts, through design development, materials selections, and permitting. We'll also post reports from the field as the carpenters build the house and its form takes shape. Last week we watched the Blue Angels scream over the lake from the newly framed deck!
But let me back track a bit in order to give you an idea of the backbone of the process – the design.
Here's the existing house: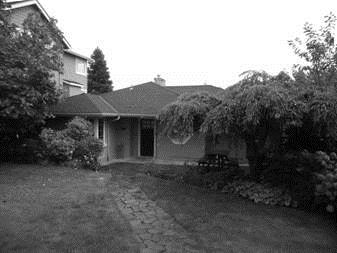 The owners approached us for help in advising on the potential of the house prior to purchasing (see our blog on Speed Design services). We came up with a very quick set of floor plans and sketches, along with preliminary pricing that enabled them to make the decision to purchase the property with the confidence that a remodel and addition would be feasible.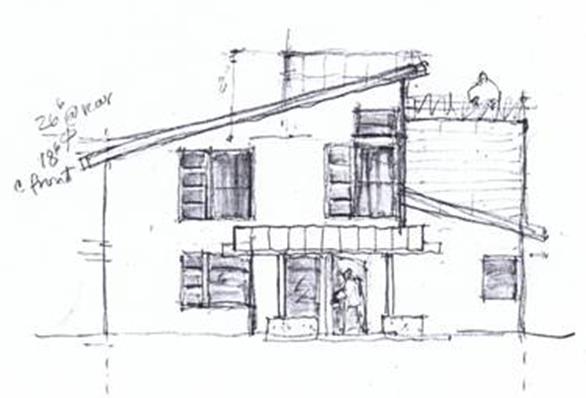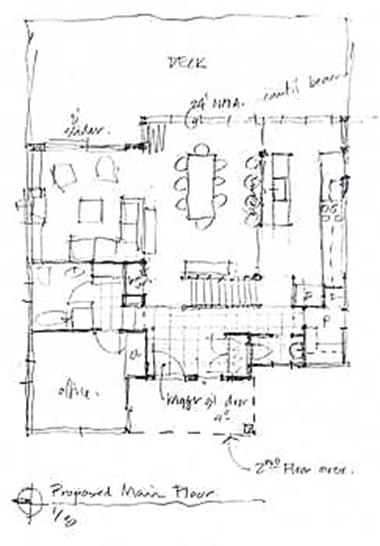 Once the owners gained possession of the property, we went to work in earnest: gathering information and images from owners Jim & Jenny, refining the floor plans, and developing the exterior forms. This was to be an open-style, family-friendly, contemporary home: low maintenance, high livability, and big on the big view of Lake Washington!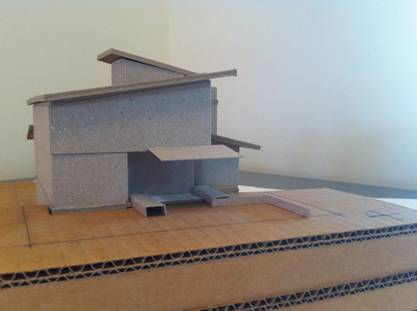 The above images are all showing the street side of the house, but the real view side is from the back.
Since the site is sloping, this view of the house shows the daylight basement, with main floor and deck above. The little shed roof area on this floor is where the new kitchen sits. The next floor up is the bedroom floor – no decks here, but windows everywhere on this side. The interior stair goes up yet another floor to a large rooftop deck. We are imagining fun family sleep-outs on warm summer nights!
Notice the new detached garage here along the alley; the perfect location for an array of solar panels on its south-facing roof!
Stay tuned for next week's blog; we'll show you what the framing is looking like as the roof is just about to be built!
---
Here are links to all of the blogs in this series:
Big View House #1: Scope and Potential
Big View House #2: Schematics and Modeling
Big View House #3: Permitting
Big View House #4: Construction
Big View House #5: Finishing Touches
---