Even with the new reality of COVID-19, our very strong Seattle area housing market continues to be a challenge if you're looking to buy a new home. Multiple offers, escalation clauses and bidding wars continue to be the norm. This leaves buyers without much time to make decisions, and even less time to develop a good understanding of the design and construction possibilities with that new home purchase. That's where we can help; as experienced Seattle architects and former contractors, we can look at a potential house and put together a design and a cost pretty quickly — sometimes, right on the spot. Then our client, the buyer, will know whether it's feasible to improve the property and how much it will cost. Good information for a buyer in a rush!
We've done several "Speed Design" consultations lately.
We have helped many clients in the greater Seattle area make quick decisions before they formulate their purchase offer on a prospective new home. Potential owners might be looking at a particular house and want to know how much opening the plan and creating a new kitchen, or adding a second story would cost, or how a remodel and two story addition might be configured BEFORE they finalize their offer on that property. If this service interests you, and you are able to arrange a visit to the property for an hour or two, we can meet you there to brainstorm ideas on the spot, and give accurate advice on project costs.
If more careful study is required to know exactly what zoning regulations exist, or what an addition/remodel might actually look like, we can sketch out plans and price them within a day or two. With this more detailed study, you can really visualize the home's potential and how much it would cost in addition to the purchase price, then have a greater degree of confidence as you finalize your purchase offer.
This is extremely valuable information to have at hand as you consider your choice of home purchase options. For instance, does it make more sense to buy the home that is newly finished and more costly, versus buying the older less expensive home that requires an addition and remodel (and which will then be much more customized to your personal preferences!)? A "speed design" consultation will help provide clarity on the design potential and costs to transform the older, less expensive home so you can have the real knowledge you need in order to make the right decision.
Let us give you an example of a recent "speed design" process that we went through for a client recently.
Here's the existing house: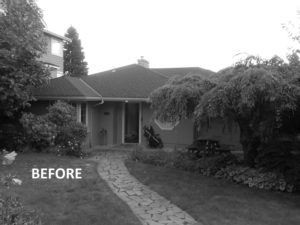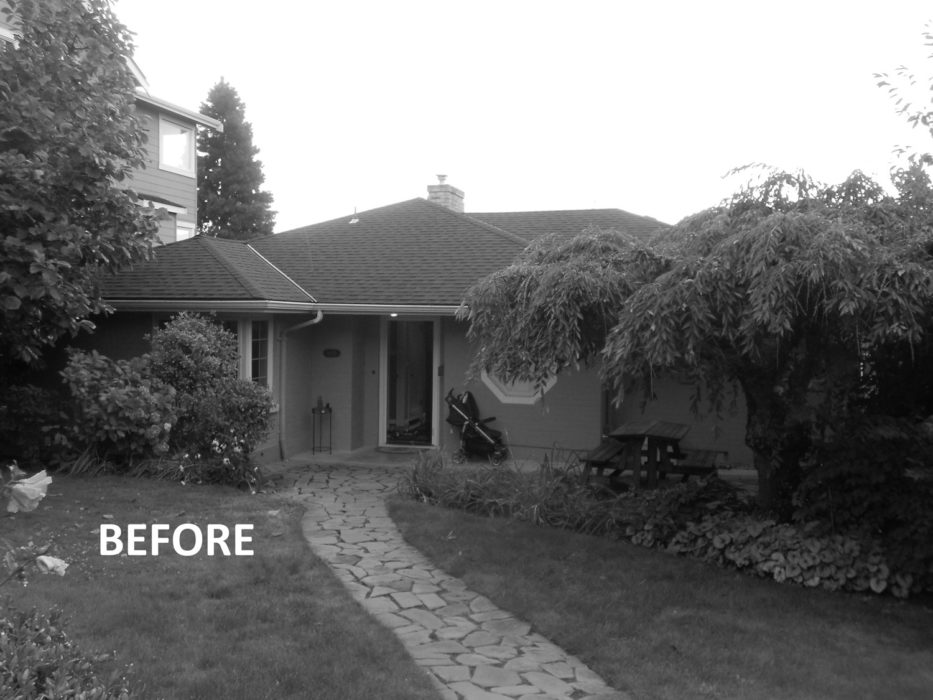 The owners approached us for help in advising on the potential of the house prior to purchasing. We came up with a very quick set of floor plans and sketches, along with preliminary pricing that enabled them to make the decision to purchase the property with the confidence that a remodel and addition would be feasible.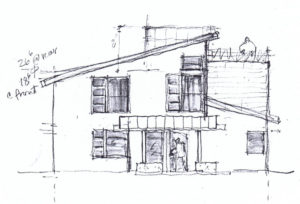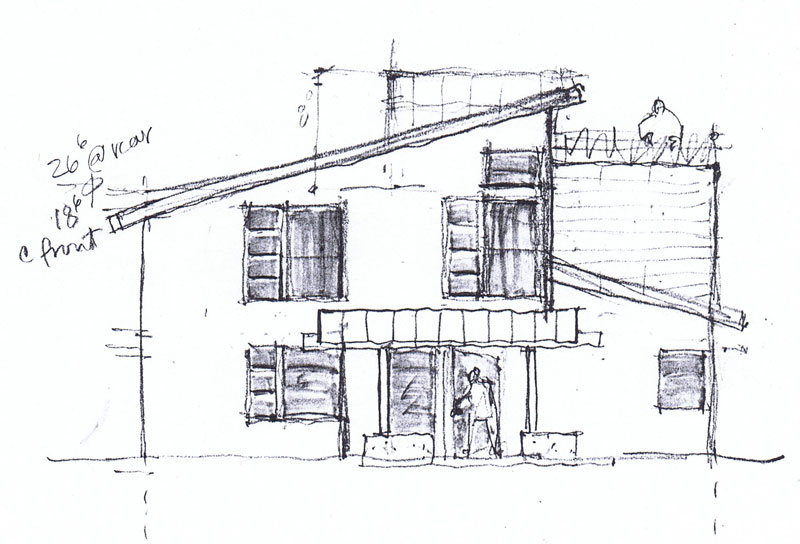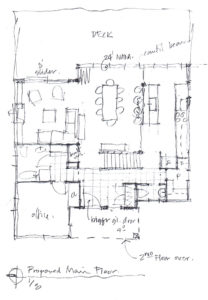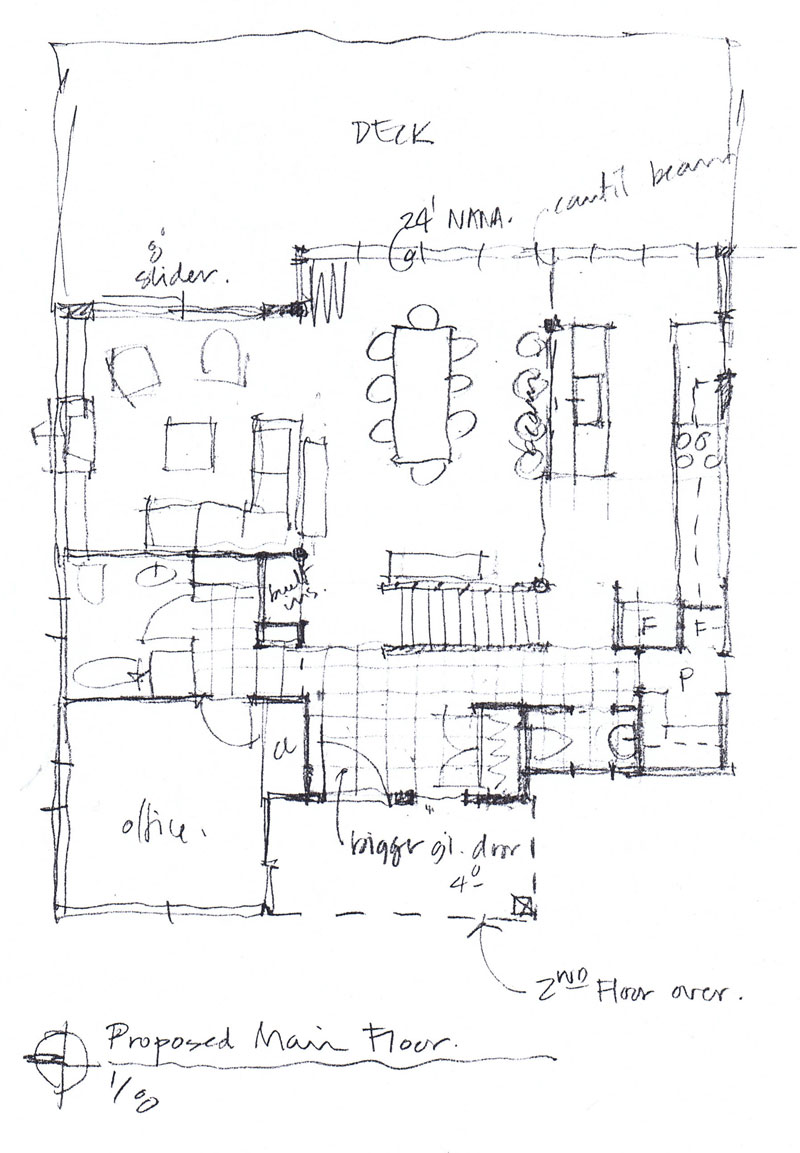 Once the owners gained possession of the property, we went to work in earnest: gathering information and images from owners, refining the floor plans, and developing the exterior forms.This was to be an open-style, family-friendly, contemporary home: low maintenance, high livability, and big on the big view of Lake Washington!