Engineers Without Borders has asked Architects Without Borders – Seattle to design a new health care facility in Sierra Leone specializing in services for women and children. In this effort, Buzz has assembled a talented new team of design-minded volunteers to work on this project: Mahboobeh, Megan, Alex, John, and Logan. The clinic is in a small village in the south of Sierra Leone in the Wai community. It replaces a previous clinic that was destroyed during the 11-year civil war. Now finally, the community is looking forward to once again having a much needed healthcare facility.
While AWB designs the clinic, EWB is responsible for its funding and construction.
The clinic is designed to be self-sufficient in terms of energy and resources. Electricity will be generated from solar photo-voltaic cells collecting the all-day sun, rain water will be harvested and diverted into large cisterns for clean drinking water, gardens will be provided on site, and wastes will be composted to the extent that they can be.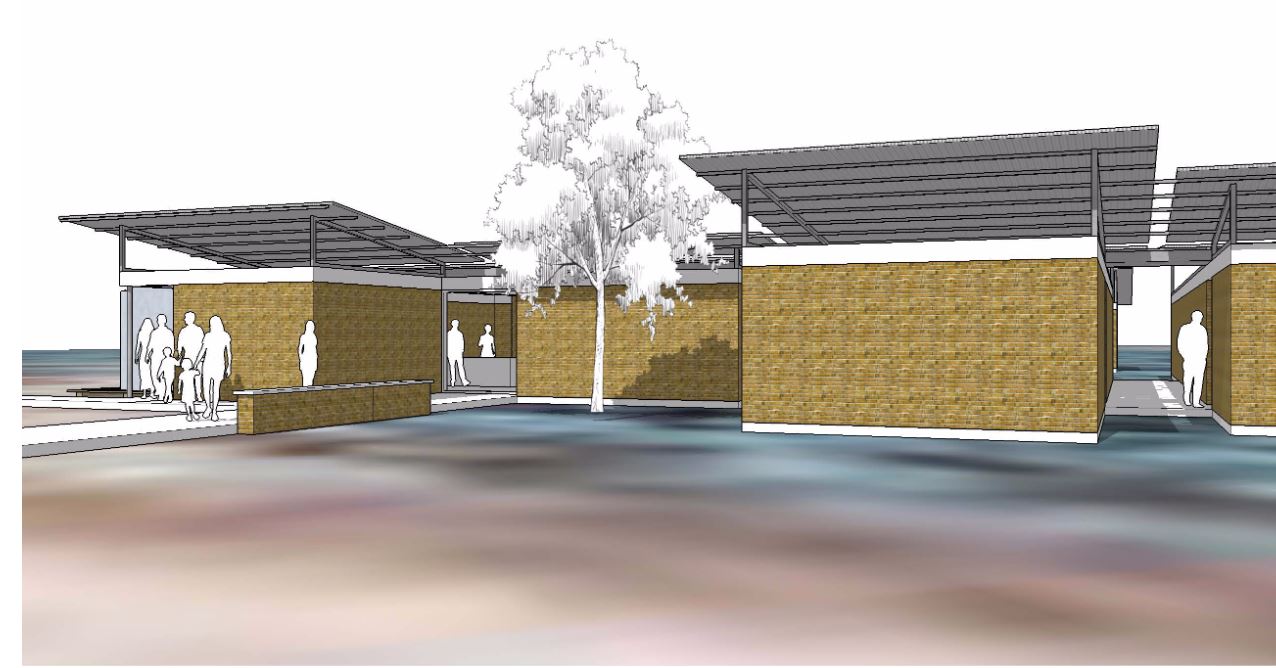 The massing of the buildings is broken up to take advantage of the prevailing breezes for ventilation. The building forms create inter-spaces that resemble the community itself, and encourage personal interactions while also affording privacy. Spaces for women and children, and the general public are separated to follow cultural norms.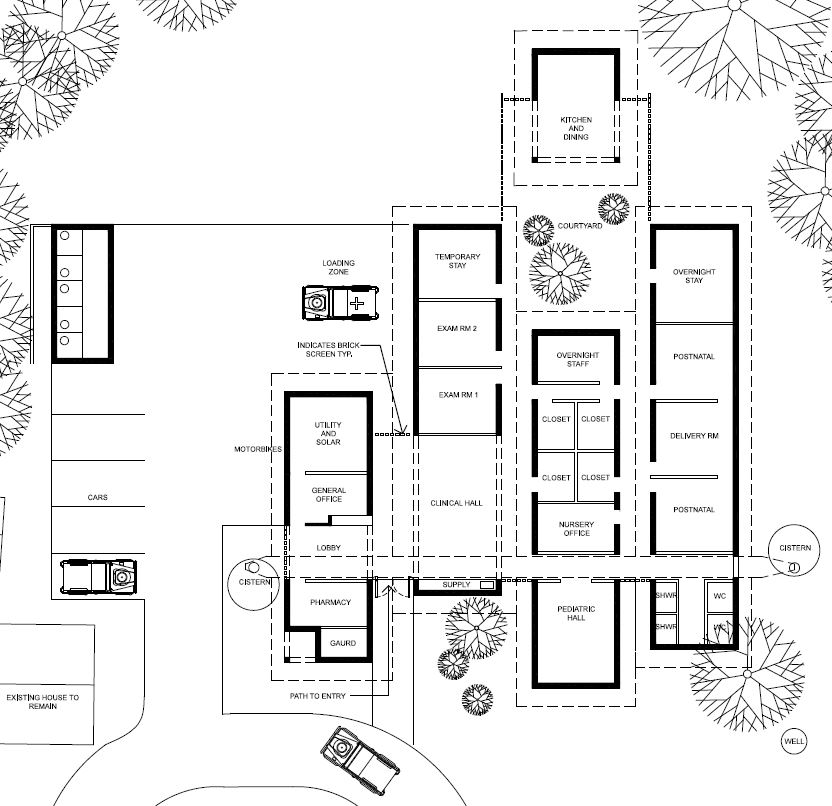 The building will use local materials as much as possible, using locally-made brick as the predominant element, along with some concrete and steel. The labor will be completed by local trades.
This is our Phase One, designing the plan and building forms only to a point where construction means and methods, and thus costs, can be more clearly brought into focus. The upcoming Phase Two will continue to finalize the schematic designs.