One of our latest projects to finish construction is a small craftsman kitchen and patio remodel in the West Queen Anne neighborhood of Seattle. Julie worked with our clients to create an inviting experience from the kitchen to the back yard while keeping up with the period aesthetics of this 1906 home.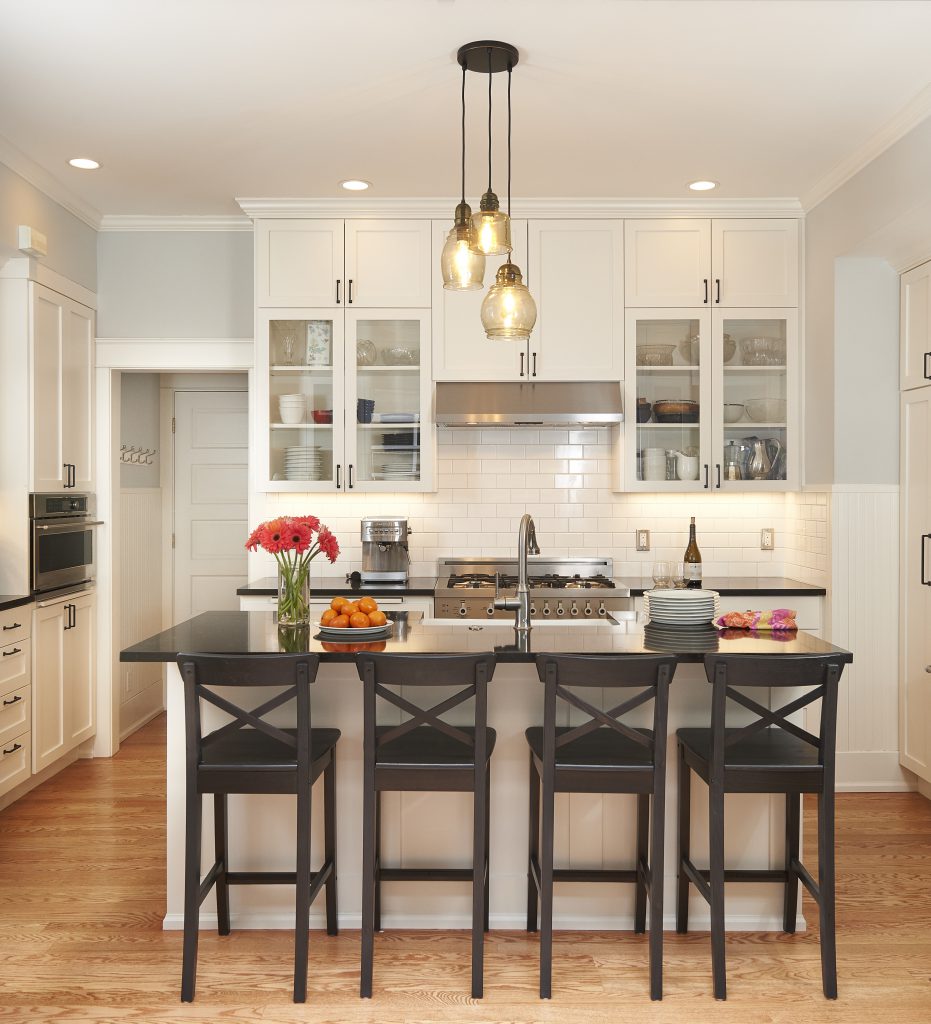 This true craftsman home is a beautiful example of early 20th-century architecture, but also has some of the century's design flaws. Early 1900s homes through the 1950s tended to have small closed in rooms, and even smaller kitchens. See the before photo below and it's "after" transformation: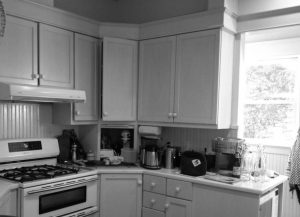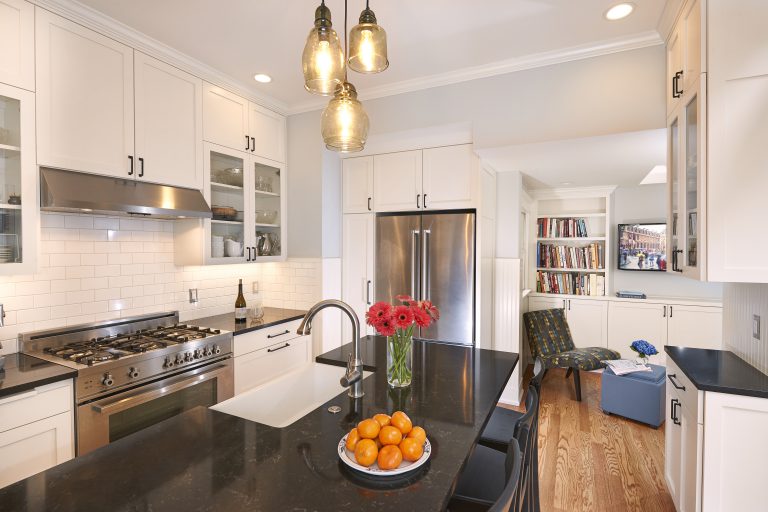 This remodel allowed us to open up the kitchen's small footprint to efficiently use every square foot available. The new layout allows for open island seating, four different work counters, and a new pair of french doors to an outdoor patio. The light, bright new room welcomes family activity and lounging in the nearby eating and reading nook, and allows for an indoor-outdoor connection from the kitchen sink to the new trellis at the patio.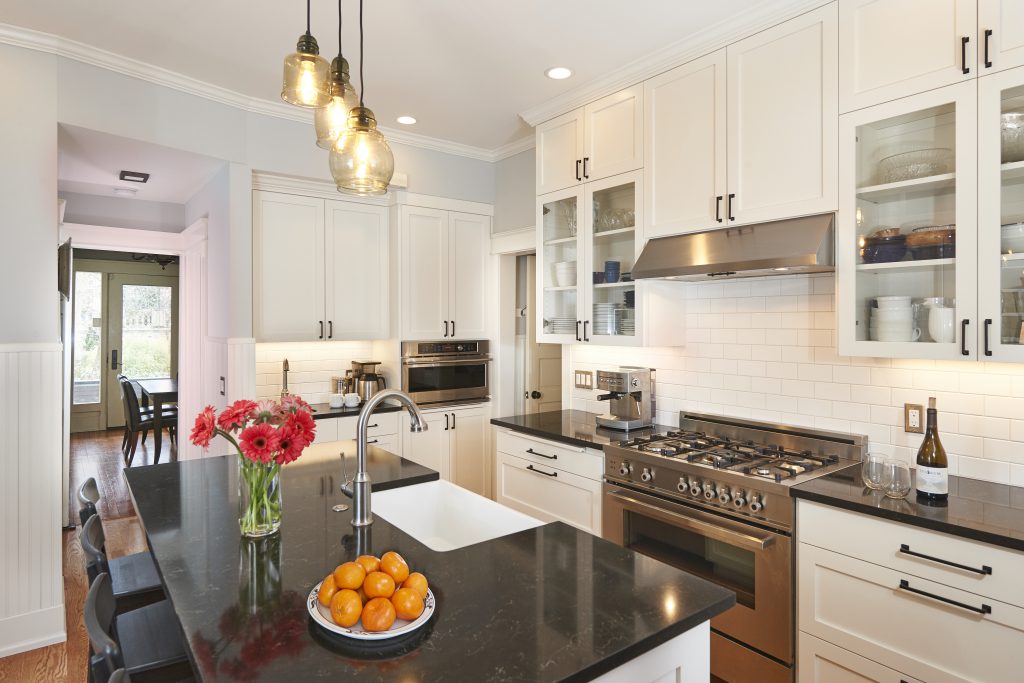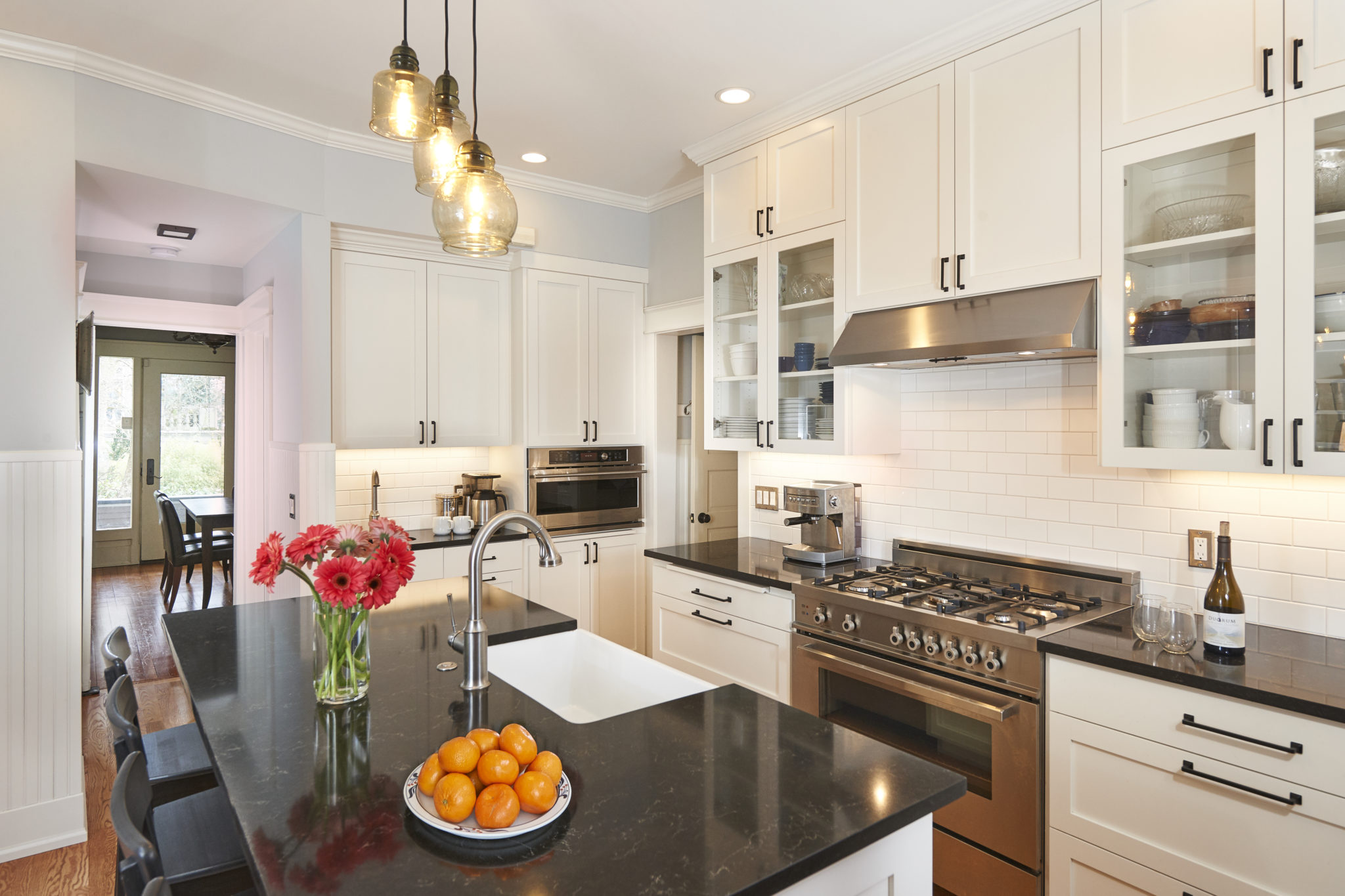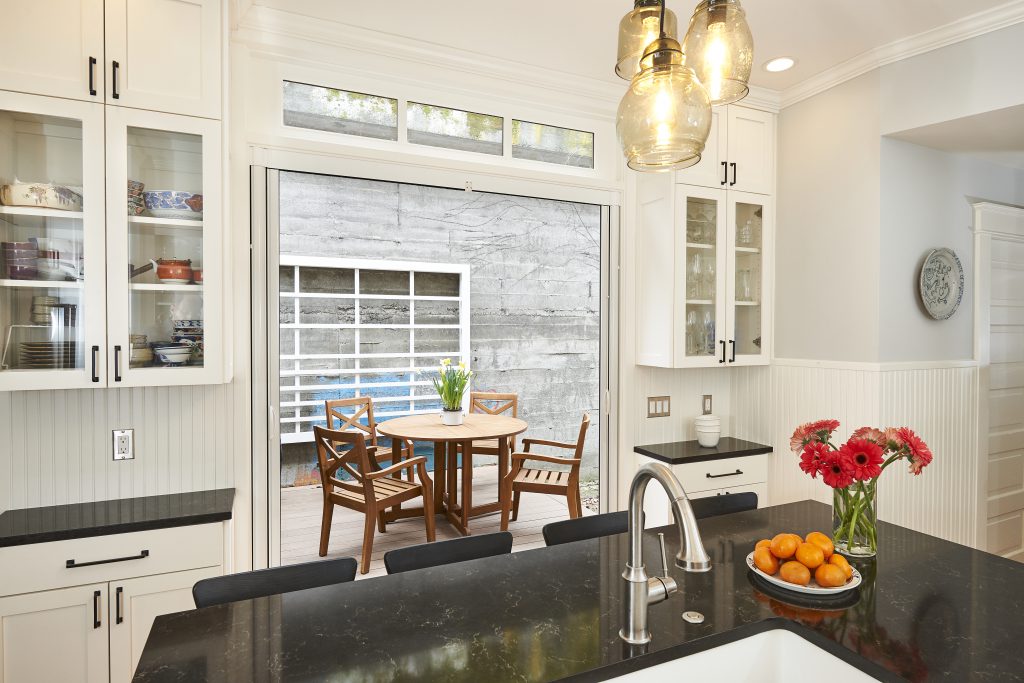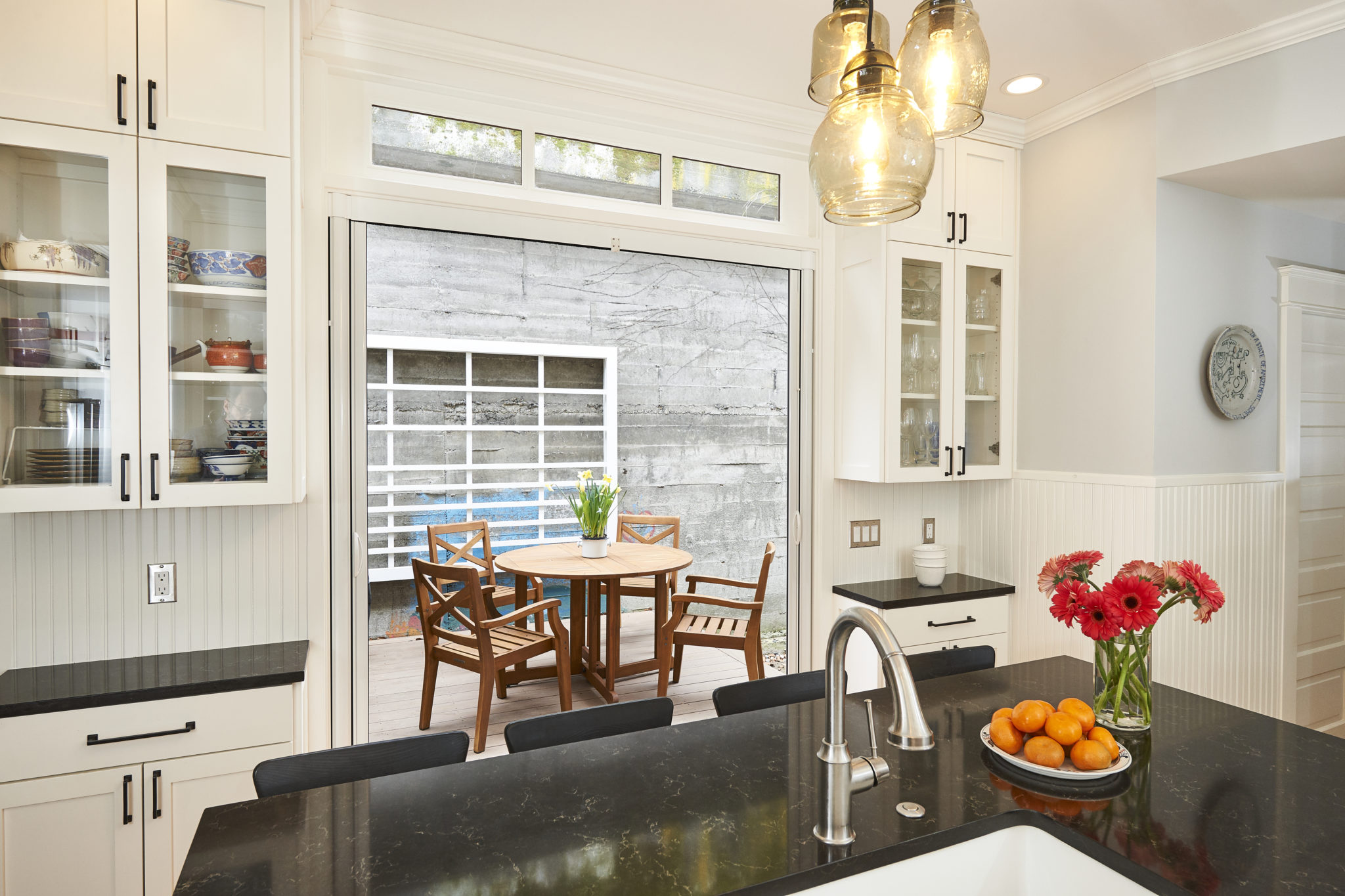 Our clients were thrilled with the transformation as it seamlessly matched their traditional craftsman home with a kitchen updated for a more contemporary work flow. See the project page for more information on this home.