This is a lovely old home with a front seat view overlooking Puget Sound. Built in 1906, it is rich in traditional detailing, but was suffering from that common old-house dilemma: a too-small, too-dark kitchen space. Our remodel solution needed to stay within the existing confines of the original kitchen, so instead we opened up the exterior walls to make the kitchen areas feel more spacious.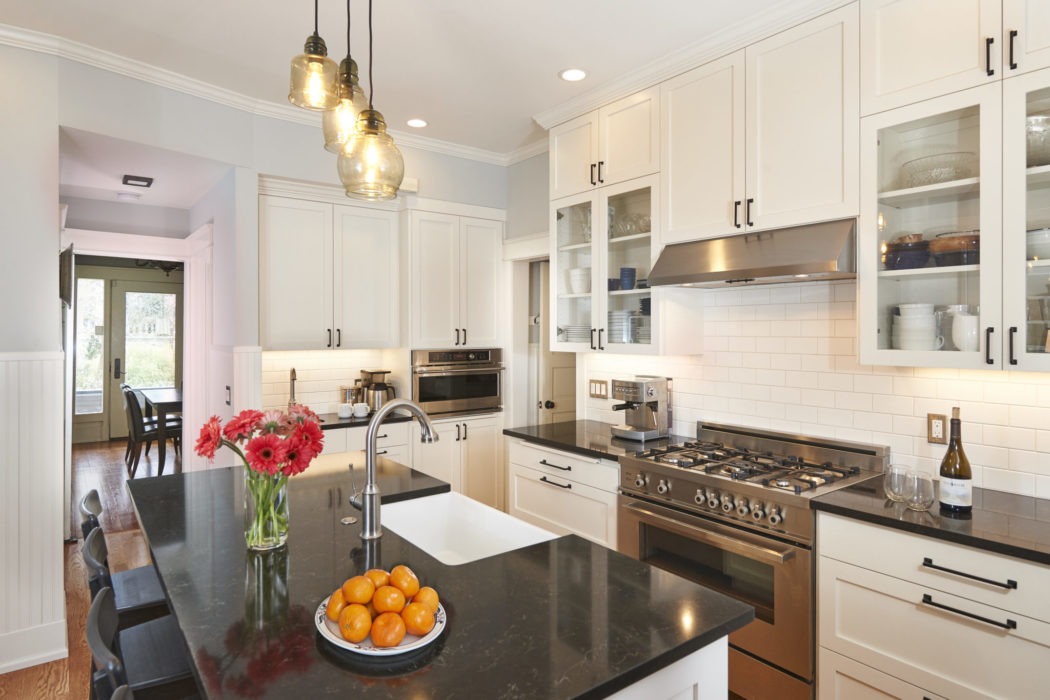 We connected the inside to the outside, creating a lovely rear yard patio that our owners now use all year. We also opened a wall up to a formerly unheated 1950's addition, which is now a charming, cozy sitting room.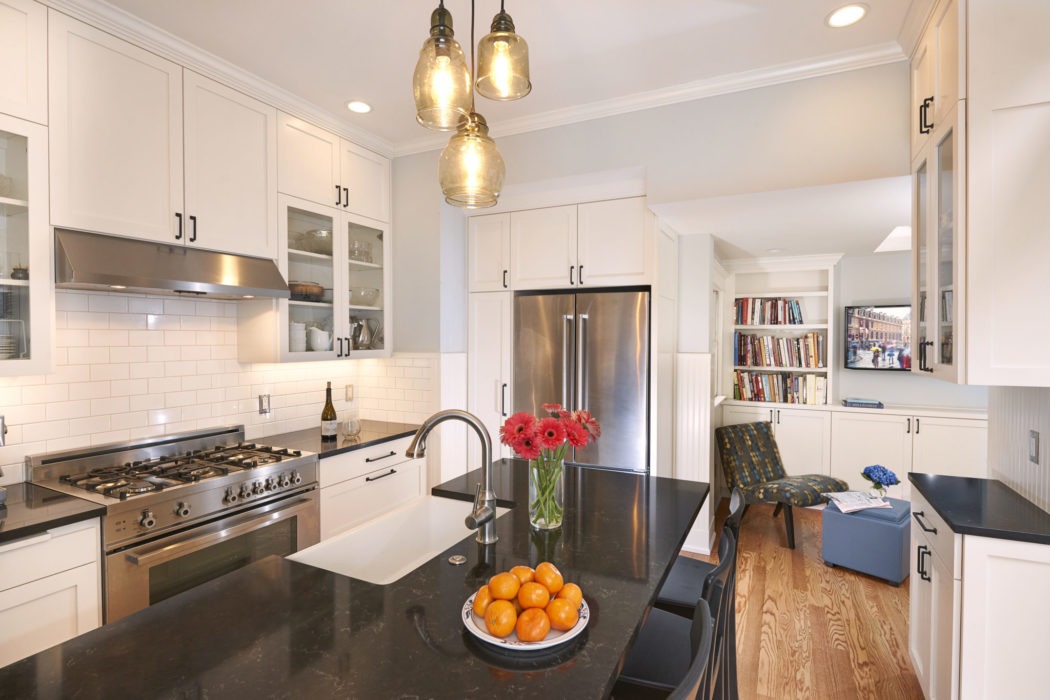 Since the overall space is still fairly small, careful attention was given to a super-functional layout and cabinet design, and includes features like an espresso counter, extra tall display cabinets, and toe-kick drawers. Our owners are now more than happy to spend time in their light and airy kitchen, and enjoying their new outdoor room a few steps away!