Our last post on the Bainbridge Island House was an early look at our ideas for the farm house-inspired home. Just under a year later, we have our first pictures of the house in construction! To recap the schematic intent, the home was carefully designed to have a strong indoor-outdoor connection to the Island's lush greenery and fauna, including it's particular situation on the site to collect the most natural light. The home will be a permanent residence for two active retirees and was designed as such; we allowed for wide corridors and doorways, a one-floor living area, and an abundance of natural light – all imperceptible aging-in-place strategies.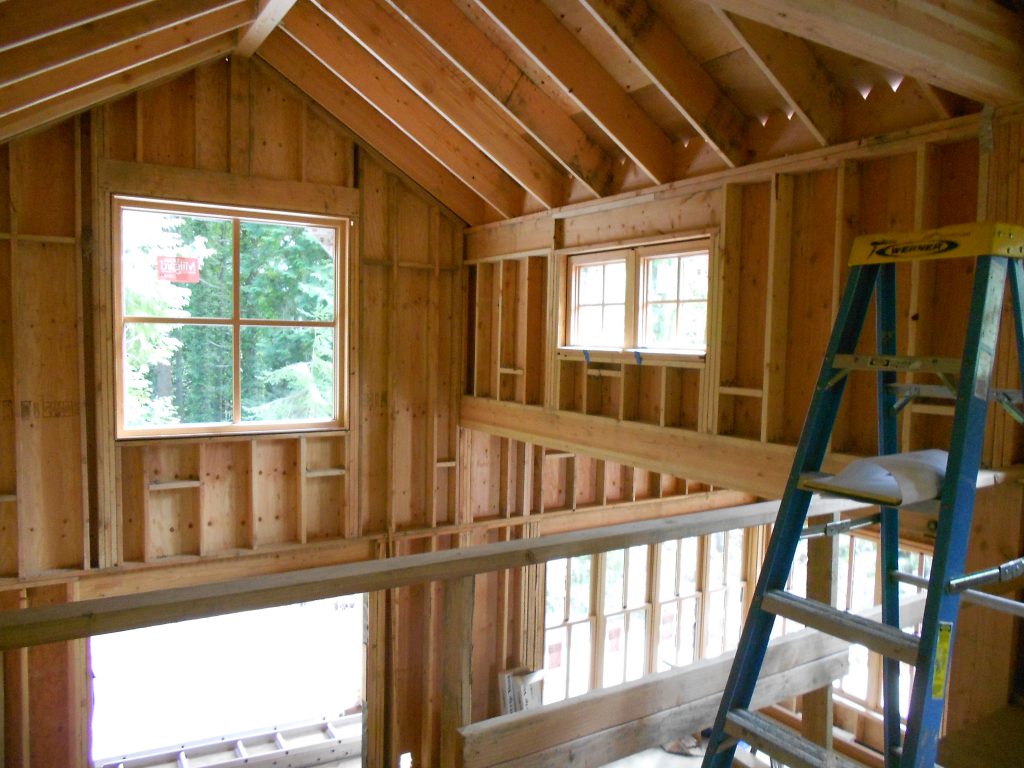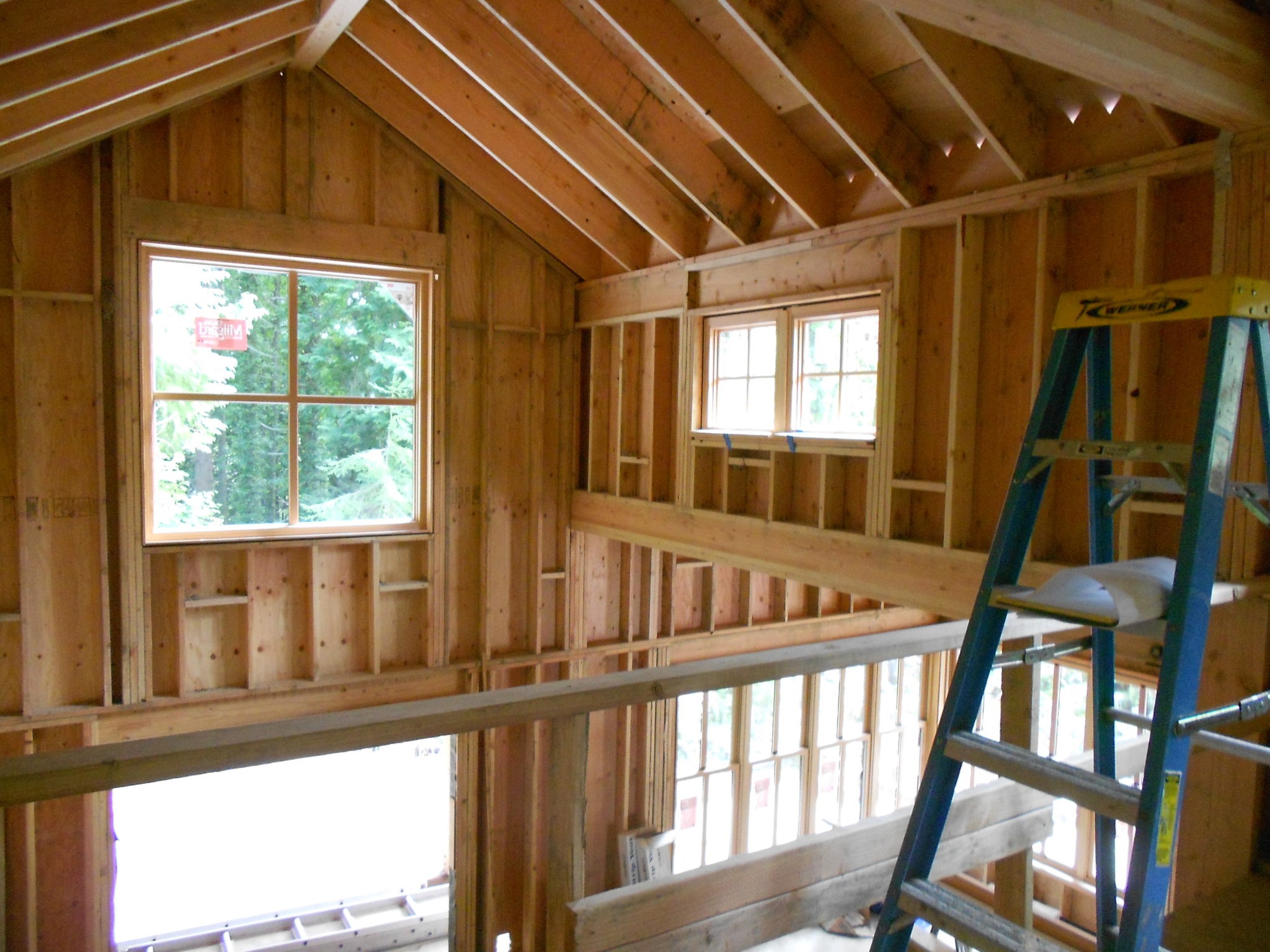 ---
The photo montages below show the foundation, simple form, and prominent roof taking shape – ideas borrowed from the Island's rural vernacular. The project finally broke ground in October after a few months delay, and has been moving along quickly ever since! The very patient John Viele of Craftsman Building Fine Homes is the builder for the project and has been wonderful to work with throughout the project – his Bainbridge Island project history is quite impressive!
This first set of photos shows the first day of digging for the foundation footings, the framing of the formwork, reinforcing, stem wall formwork, and finally the finished foundation walls. Once the concrete has cured, the floor joists can go up and it's all framing from then on out.
This next montage shows the construction from a new angle – walls are up and the roof begins to take shape. From the large glue-lam beams being put into place to the stick-framed roof, plywood sheathing and building wrap, you can see how over the course of a few weeks the project can quickly move along. The last photo even shows windows in place! Once all windows are installed and the roofing goes on, the house will be "closed-in", a term meaning the house is now weather-proof and interior finishing can start to take place. We're looking forward to the next set of construction photos!