Tucked away behind Manitou Beach on Bainbridge Island is a large grove that has belonged to our clients' family for several generations. As our clients move into retirement, they're looking to build a modest home for themselves and their family to enjoy, borrowing from the island's rural vernacular. Bainbridge has had a deeply-rooted Japanese-American cultivation history since the 1800s, and although lessened, the tradition still exists today amid the many newcomers to the island and so we've begun our schematics inspired by the simple farm house.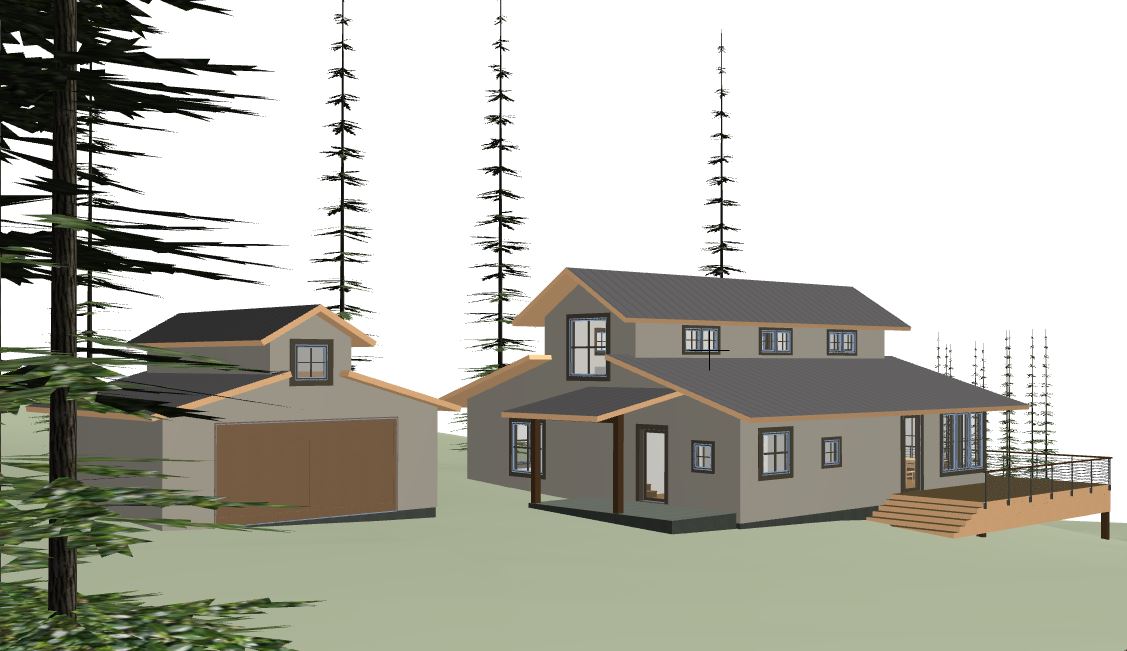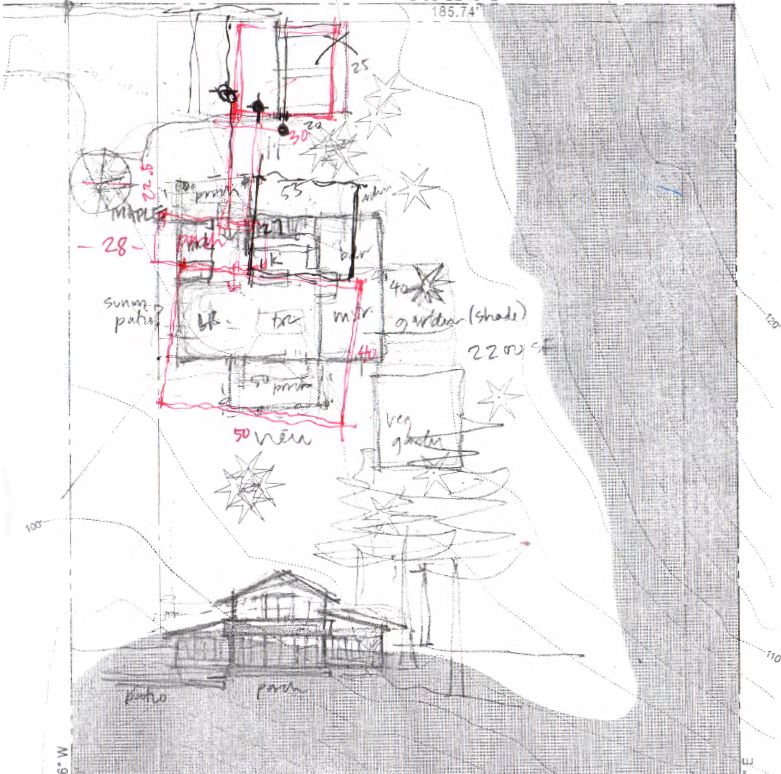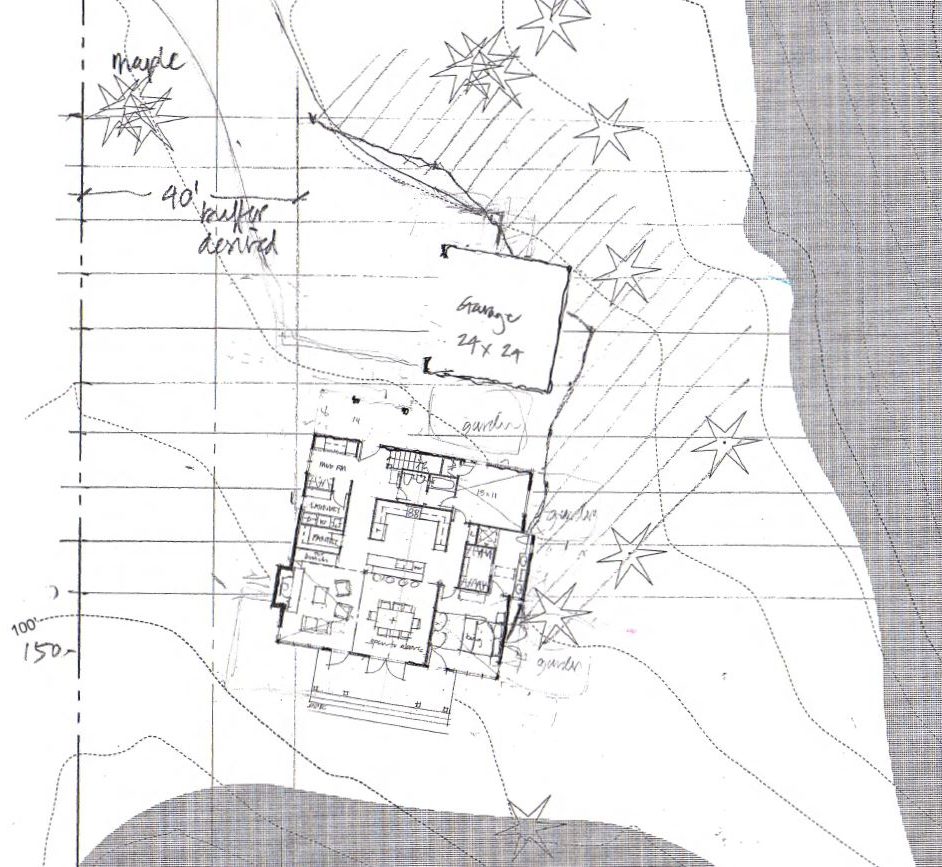 Humbly nestled on the sloping site, the island home will resemble many of the island's traditional farm styles, with a gable roof and light monitor running along the length of the building. Subtle window and elevation details will allude to the spaces and forms happening on the interior, with a single bump-out at the master bathroom. Our preliminary studies above show our original intent in both form and site, and on the right you can see our cleaned up layout. The loft above will allow for a sitting area and extra guest room during the holidays. Outside, the gardens planned for around the house, in spaces between buildings, and outside key rooms will all enhance the indoor-outdoor connection.
The second driving factor in this design is to make the transition from a working home to retirement home as imperceptible as possible. This includes wide corridors and doorways, a one-floor living area, and an abundance of natural light – all aging-in-place strategies.


Currently, the land is being cleared so that we can precisely stake out the house while both preserving the wooded feel of the site and allowing the best angle of natural light into the home and garden areas. A 40′ buffer zone is being preserved on all sides of the home to maintain the quiet, natural environment that the owners are looking for in retirement. Once the home has been situated, the septic system will go into place, and we can start moving forward with construction!