CTA Design Builders is in the midst of a 3-story home remodel on Lake Washington belonging to a big, energetic family. The home has a unique history: originally built in Kirkland in the early 1900's it was transported by barge to it's current location by its previous owner, who also added a large addition – but which grew into a rabbit warren of rooms. Our remodel efforts have been fueled by the owners' desire for space that's more open and communal; they want to be able to eat, play, and live seamlessly between the water, yard, and interior… to blur the boundaries between inside and out, and to do away with level changes and stairs between their living areas and the water's edge.
Eschewing normal architectural layouts, we mixed-up the floor order! The garage and front door/entry areas remain at street level, but once inside, the house will dramatically open up on the upper level of a 2-story space looking down to open living/dining/kitchen areas on the lower lake level. These spaces will open up to the yard and waterfront via huge folding glass walls.
To accomplish this, we excavated about 8″ to achieve a light and livable floor area, so that kitchen, living, and dining rooms on this lake level truly make it a light and view-soaked hub of activity for this beach-oriented family. Heated concrete floors on the lake level will blend with the patio pavers for a seamless outside experience all the way from the back of the kitchen to the water's edge.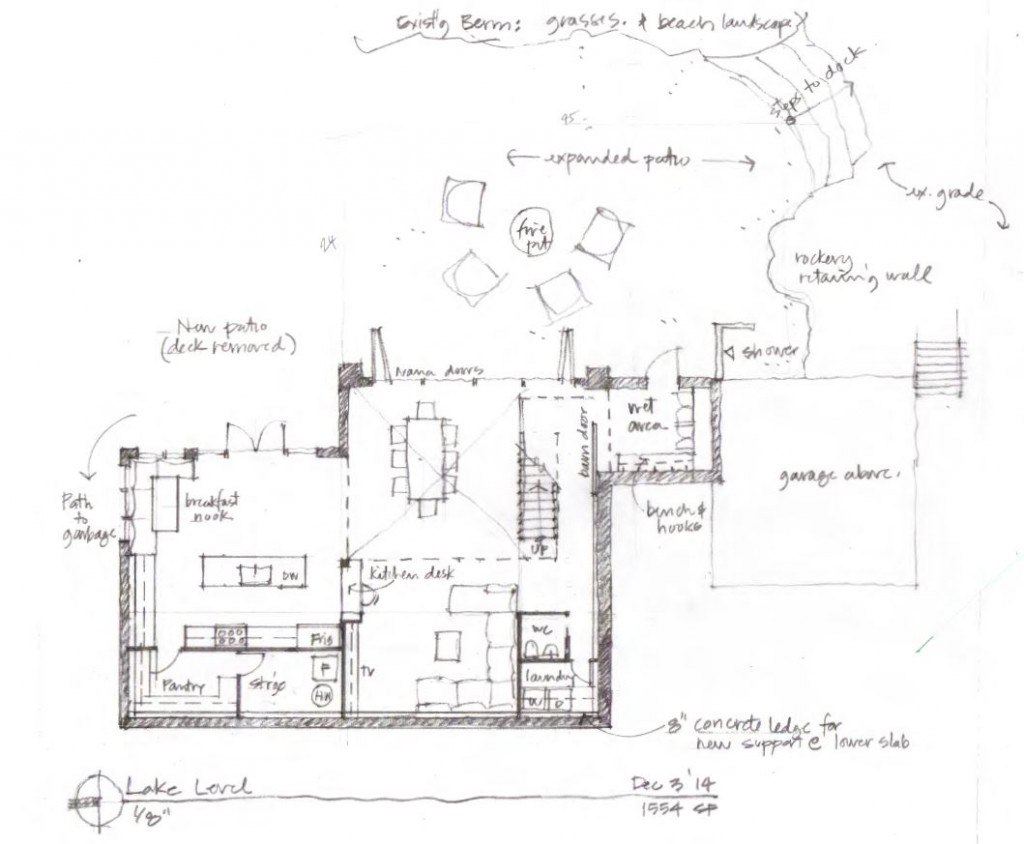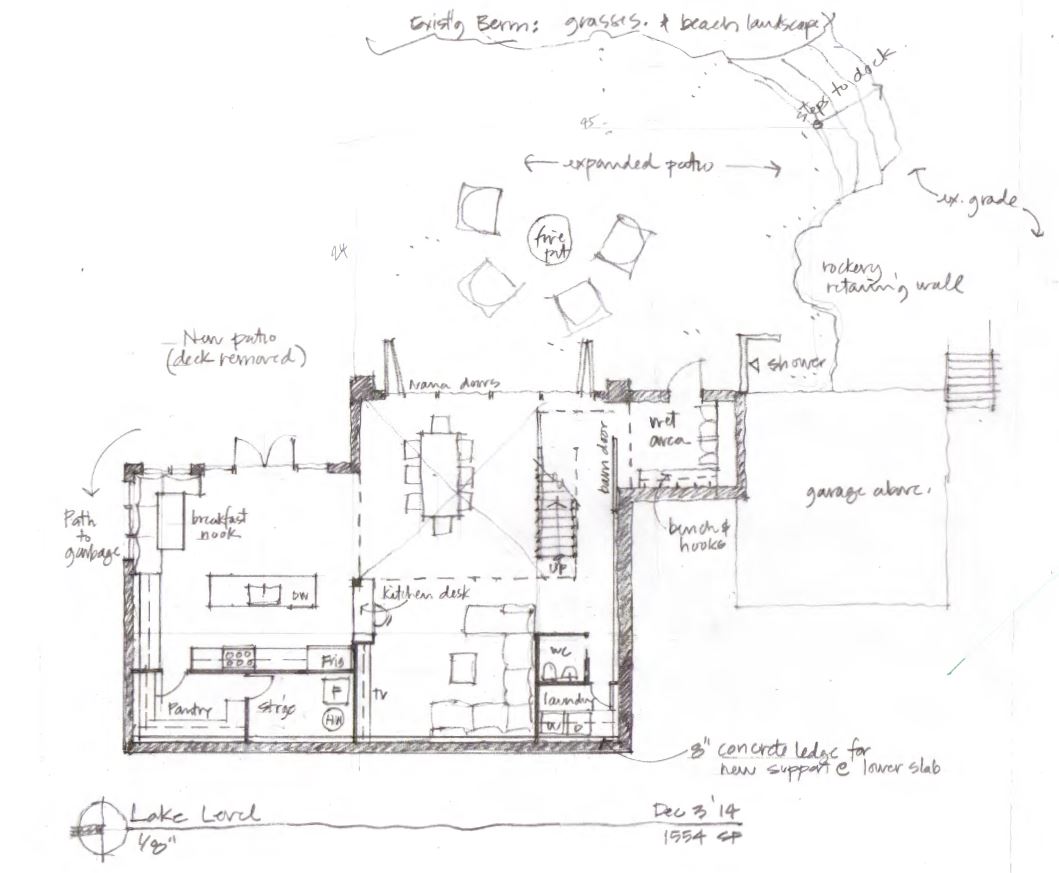 The lake level plan is shown above, with a large steel stair and mezzanine to connect with the upper floors. On the street level lives the master bedroom and bathroom, guest bedroom, a large mudroom with individual lockers, and a library, and on the top floor are the kids bedrooms and bathrooms with a big playroom for kids to use for school work, crafts and projects. We may even be converting the attic into a usable creative space for the family as well! Stay tuned: as more materials, construction photos and finishes come into place, we will continue this series on
the Lake House Remodel!
---
Blogs in this series:
Design Behind the Lake House Remodel
Behind the Scenes: Lake House Remodel
Framing the Lake House Remodel
Lake House Remodel: Construction Progress