Following up on our last update, we've finished our framing inspection and are making final, minute adjustments to our HVAC, electrical, and plumbing before we can start insulation and drywall.
Insulation requires that the house be "closed in",a term that means all weather proofing is installed – windows, sheathing, building wrap, siding, doors, and roofing – to achieve a water-tight interior. The HVAC, electrical, and plumbing each need their own separate inspections as well, as the batt insulation will be covering up most, if not all, of the pipes and wiring. Once all of the house's "innards" have been inspected, there will be a flood of work from drywall to flooring to painting and cabinetry, as many of these subs can overlap each other and all of them want to finish quickly.
---
Below, the primed siding (yellow) is in place, and then a week later, is being painted! At right, the mechanical room is beginning to fill up with audio, HVAC, and electrical wiring.
While we finish up the inside, we've made leaps and bounds on the Lake House Remodel exterior. We've installed all windows, all window and door trim, and replaced the siding with Hardie lap all in a hurry to prep the house for exterior paint before the temperatures here in Seattle get too cool (causing the paint to not set correctly). We lucked out with a sunny week during paint, and are crossing our fingers for another one during the next step: reroofing.
Roofing is the last step to closing-in the house, so this week CTA will be tearing off the old faux tile roofing to prep for the new Nuray metal roof.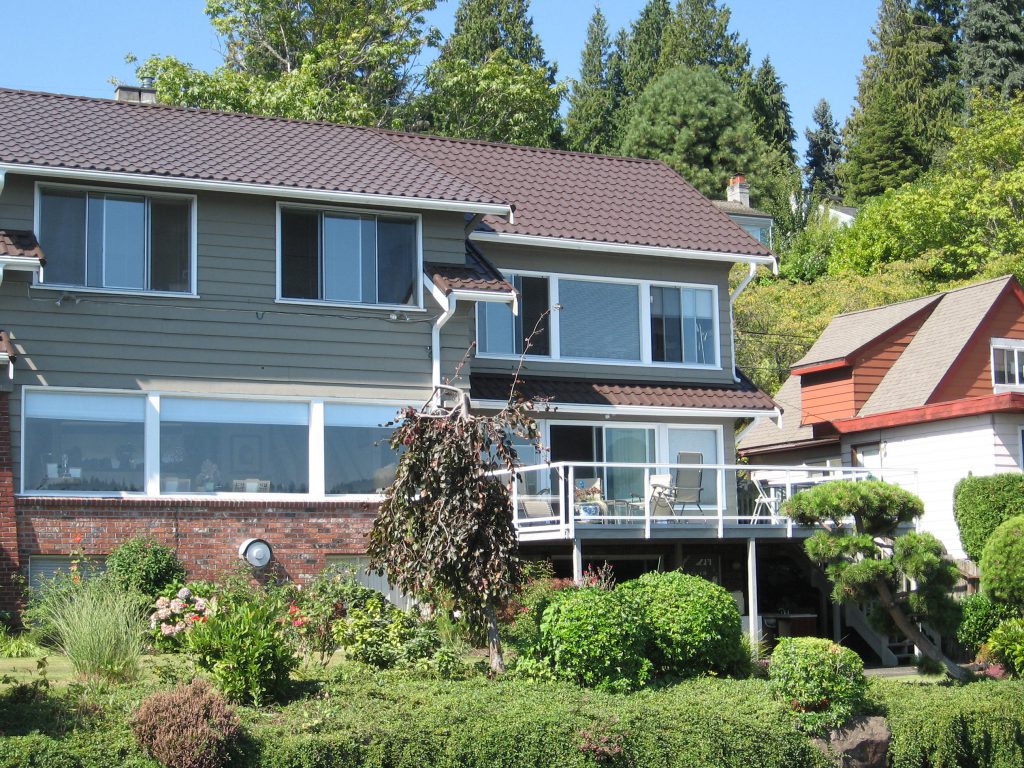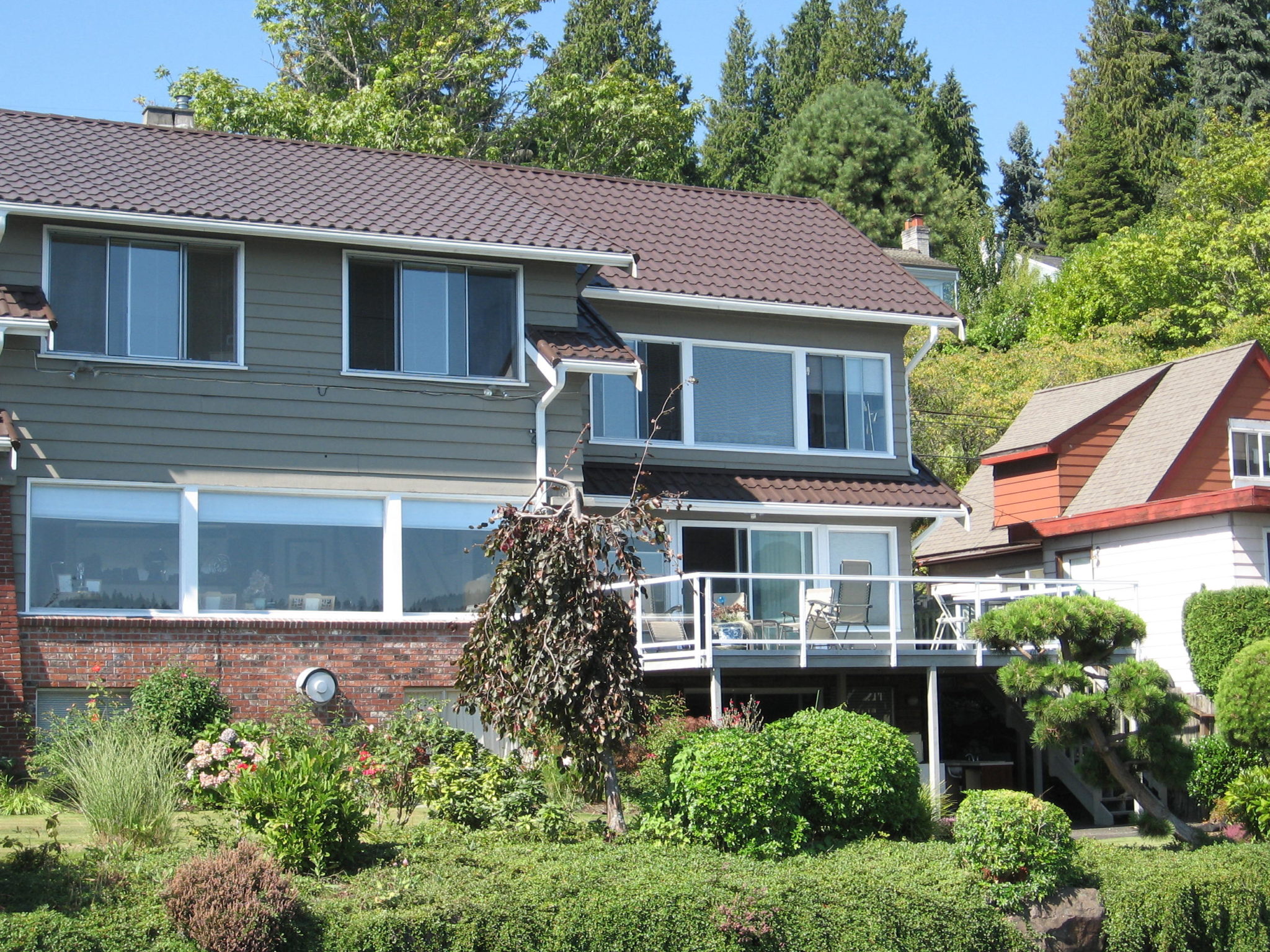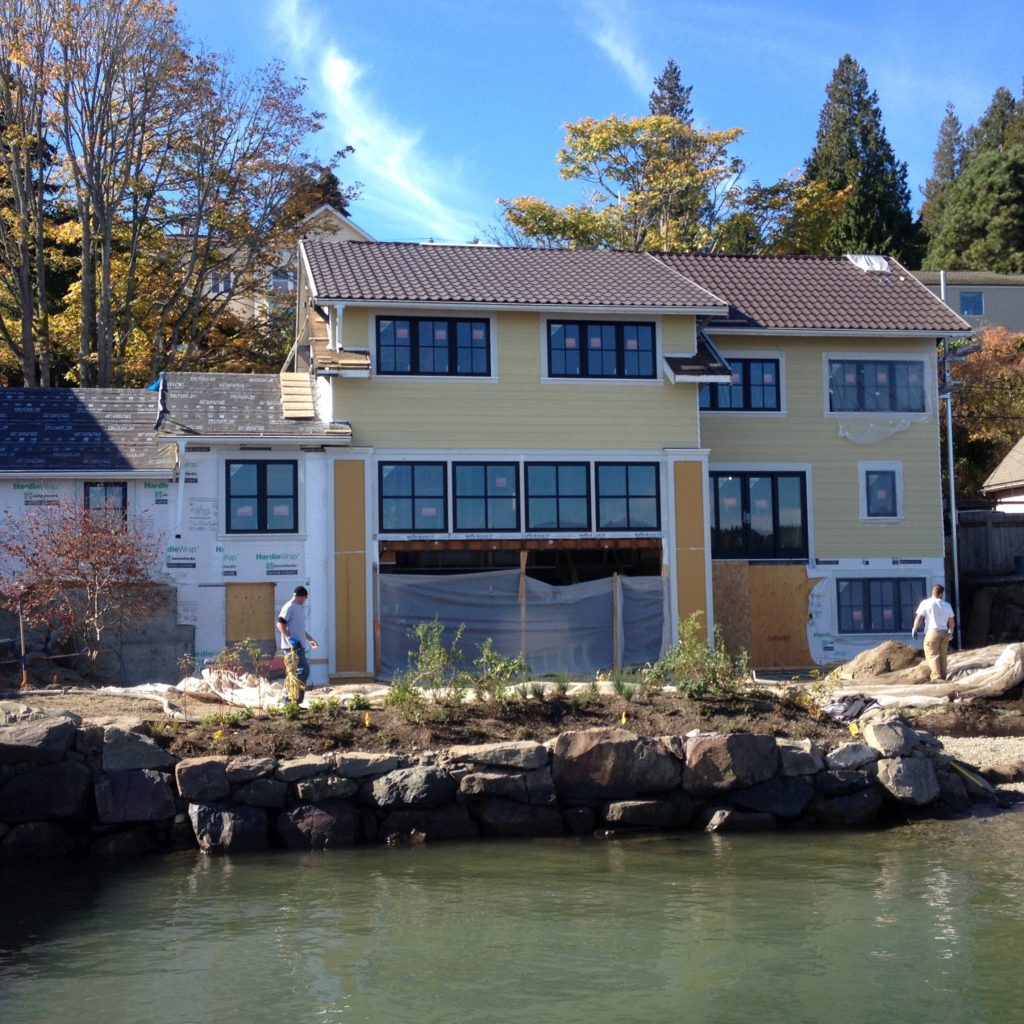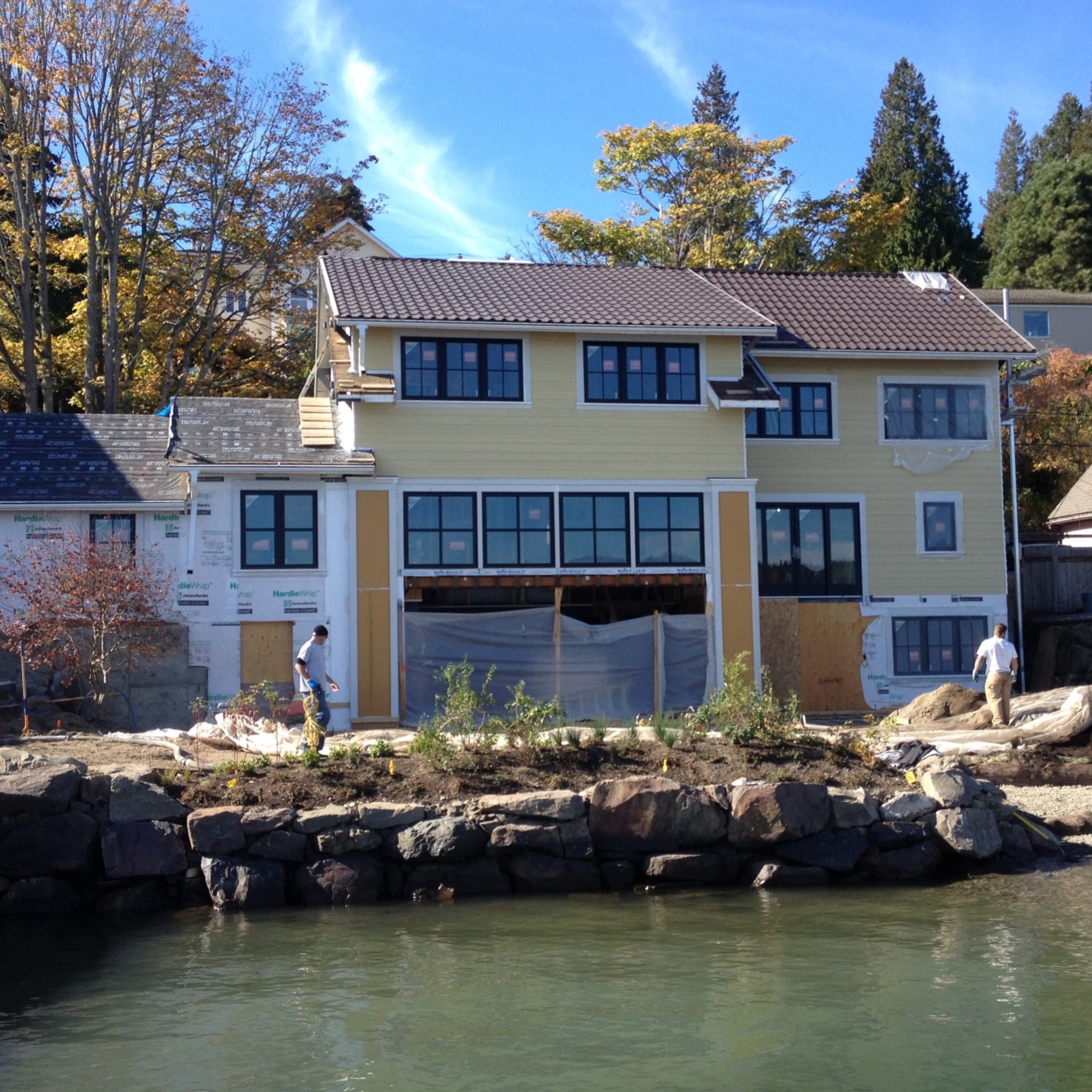 While we've been hard at work, the owner's landscaping team has been making exciting progress – four feet of earth has been excavated out of the backyard, allowing everyone involved to finally experience the indoor-outdoor connection that has been the driving factor of this project.
The next time we have a look at the house, it will be completely drywalled and ready for interior finishes!
---
Blogs in this series:
Design Behind the Lake House Remodel
Behind the Scenes: Lake House Remodel
Framing the Lake House Remodel
Lake House Remodel: Construction Progress
---