We always love the opportunity to work with clients to design a new vacation home! The landscape is always the driver of the design – be it a cabin in the woods, or a ski cabin in a rugged mountain setting, or a solitary structure sitting out in a wind-swept big sky setting – the design takes its main cues from the relationship between house and landscape. We take into account views of course, but so many other aspects play a huge role: weather patterns, sun angles, temperature swings, how humans want to be experiencing the outdoors in the areas in and around the house….after all, the outdoors is why they're here! Our newest vacation home featured here has been a fun exercise in distilling all the aspects of this magical place, and results in a dwelling that creates a deeper understanding of the world right outside.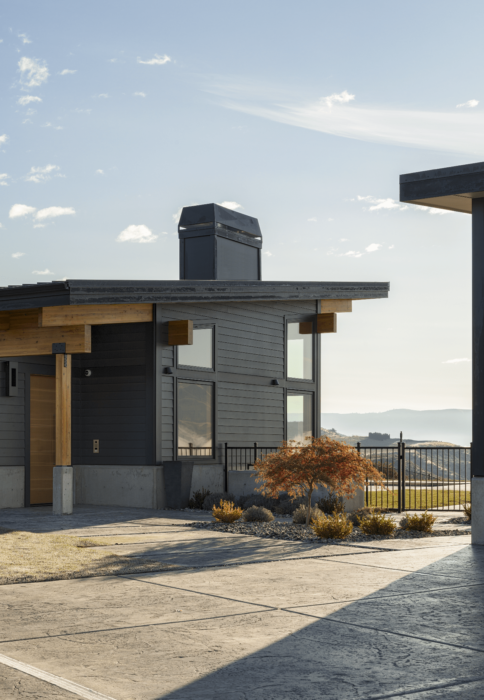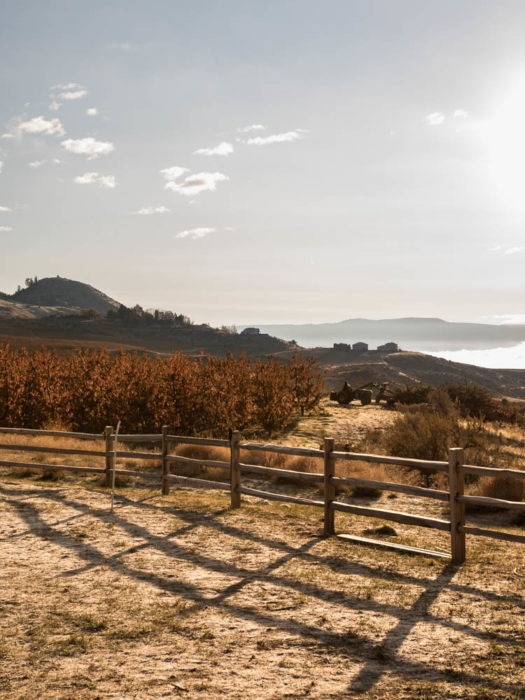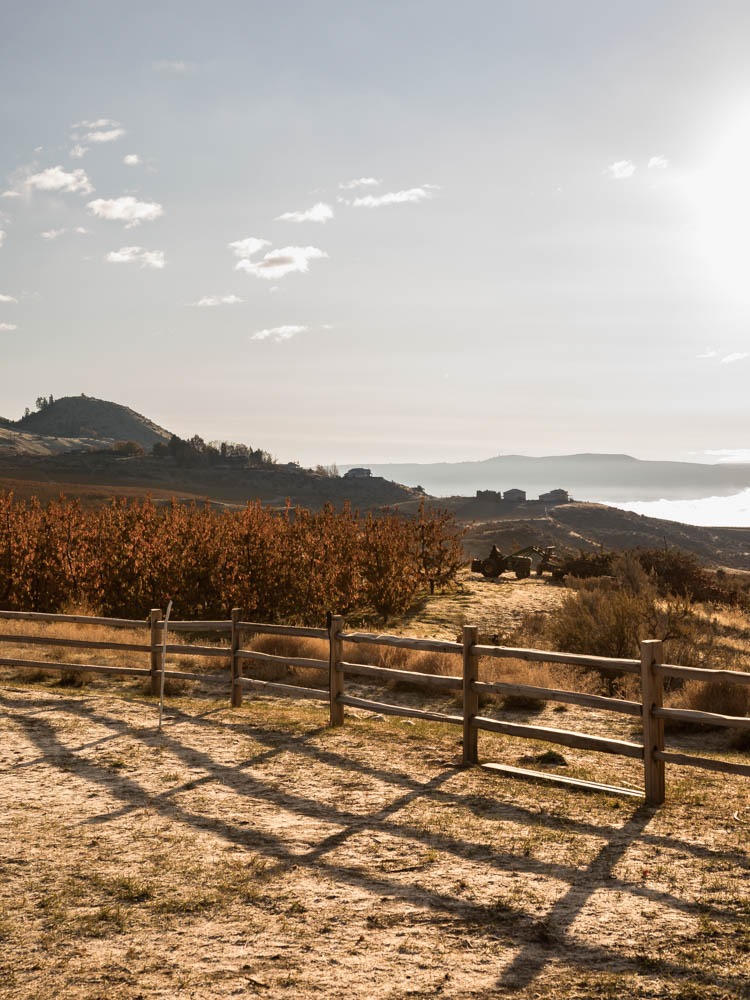 This structure sits high on a sagebrush plateau with sweeping views of the high desert and big river cutting through it below – a breath-taking landscape. Our goal was to design a comfortable family-sized retreat that didn't call too much attention to itself, but rather could sit low and quiet, and let the focus be on the views and weather all around.
Because of constant winds, the house and out-buildings have been arranged in a U-shape to create a south facing sheltered patio, complete with pool, oriented to frame the best of all the views.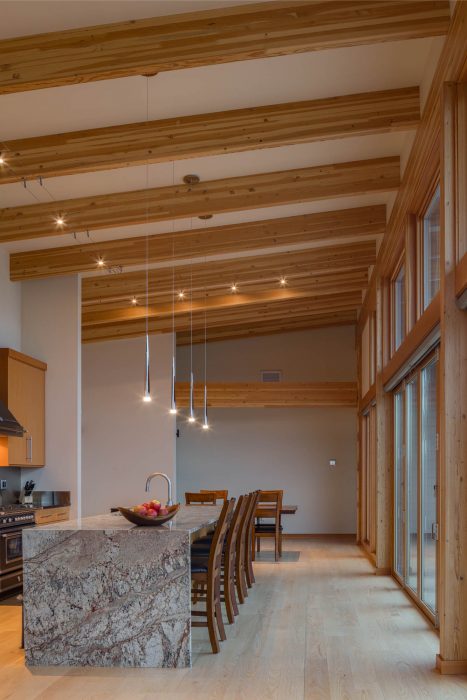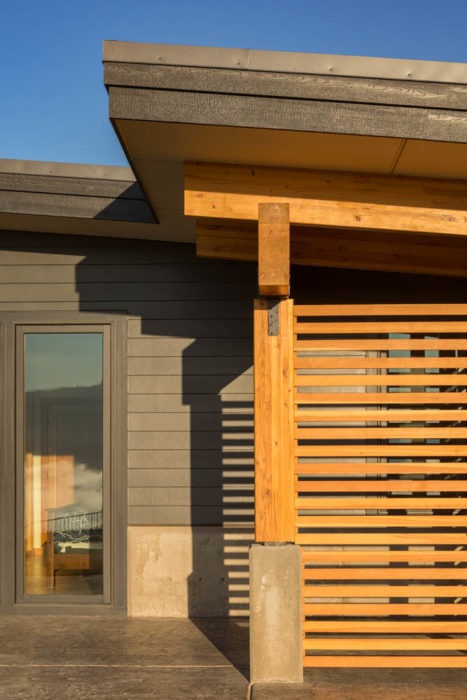 The main interior spaces, with lofty ceilings, brings everyone together in the heart of the home – cooking, eating, hanging out! The big-view wall of glass opens completely to the outside patio and pool below, creating a seamless inside/outside connection that is breath-taking in every season, every day and star-filled night.
Other smaller windows throughout the house are placed with restraint, carefully positioned to afford a special private view as if looking at a landscape painting.
The restrained palette of natural materials, both inside and out, maintains a consistency throughout that creates a calm and quiet feeling – again – letting the landscape be the dominant attraction.
See the full project here: Highcountry House