Perched like a lookout on a sagebrush plateau with sweeping views of the high desert and big river cutting through it below, this contemporary getaway home is a serene retreat allowing the focus to be entirely on this breathtaking landscape.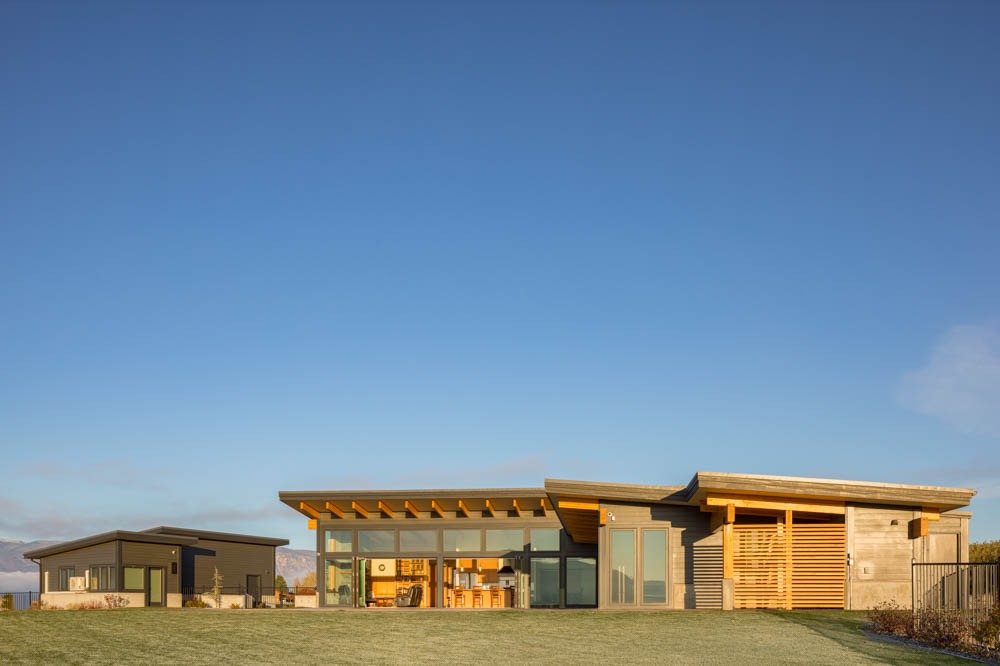 Our goal was to design a comfortable family-sized retreat that didn't call too much attention to itself, but rather could sit low and quiet, and let the focus be on the views and weather all around.
Because of constant winds, the house and out-buildings have been arranged in a U-shape to create a south facing sheltered patio, complete with pool, oriented to frame the best of all the views.
This is a modest-sized vacation home designed for a multigenerational family. Its main space with lofty ceilings brings everyone together in the heart of the home – cooking, eating, hanging out!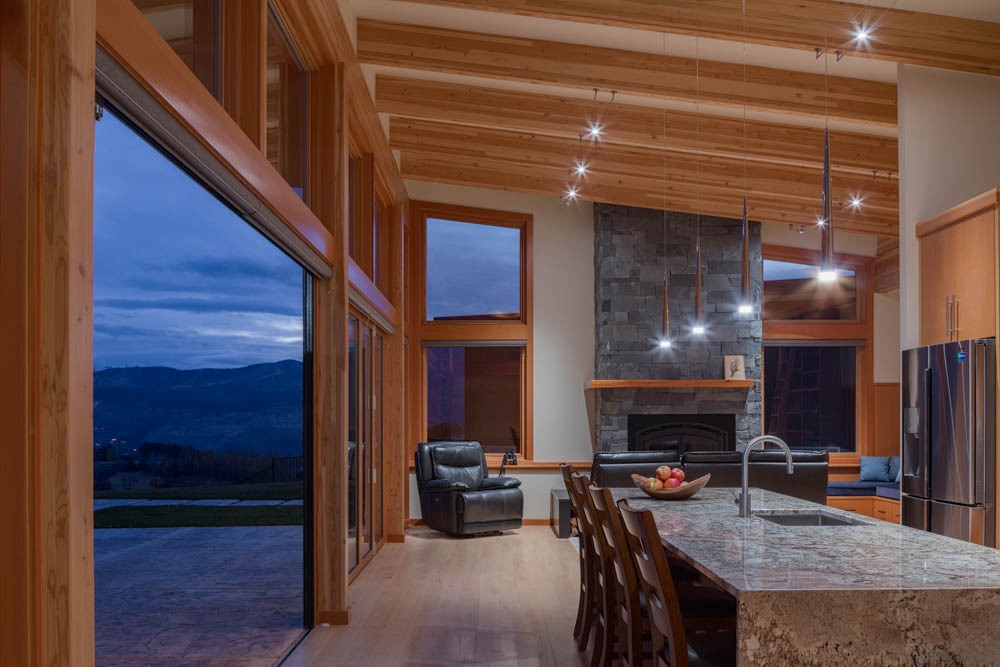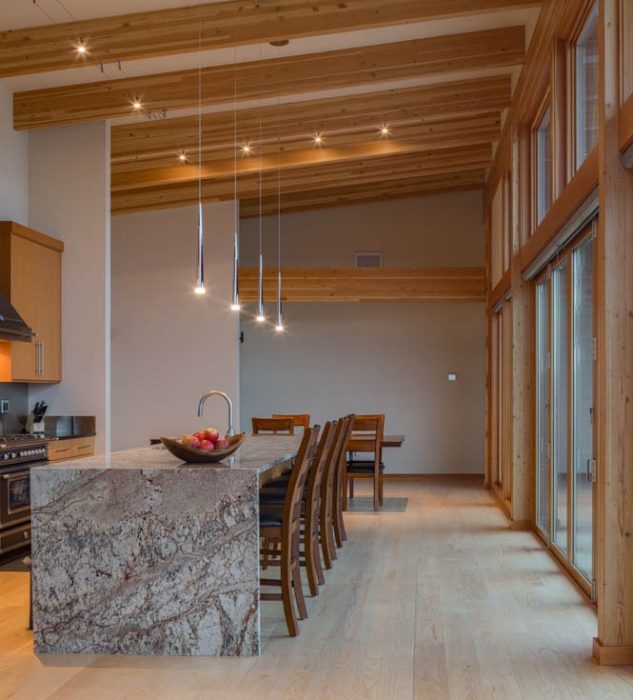 The big-view wall of glass opens completely to the outside patio and pool below, creating a seamless inside/outside connection that is breath-taking in every season, every day and star-filled night.
Other smaller windows throughout the house are placed with restraint, carefully positioned to afford a special private view as if looking at a landscape painting.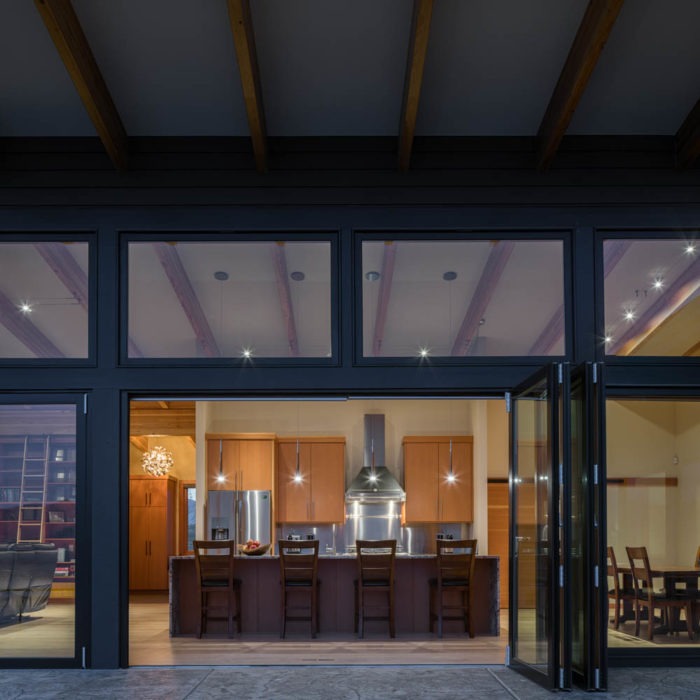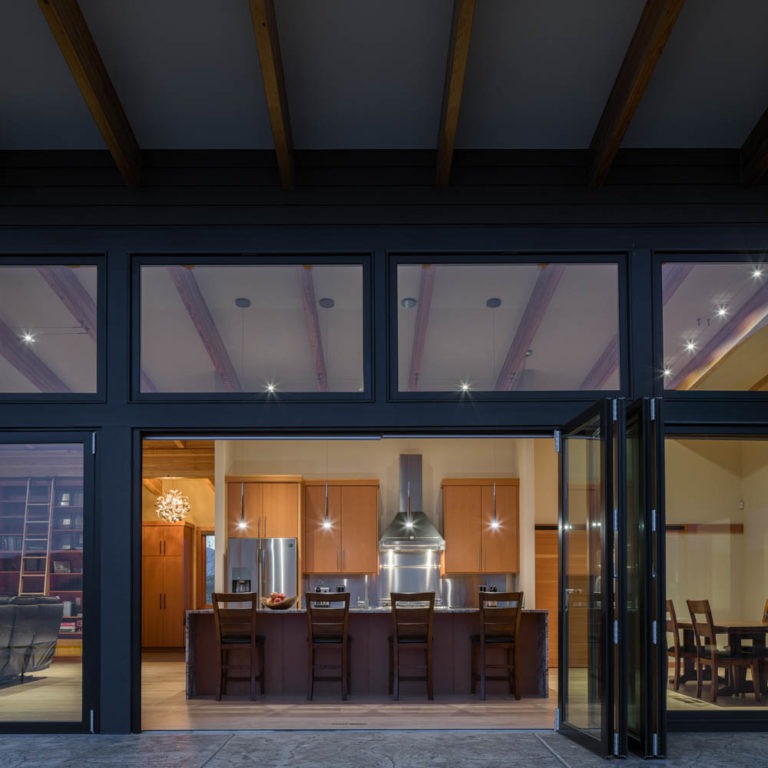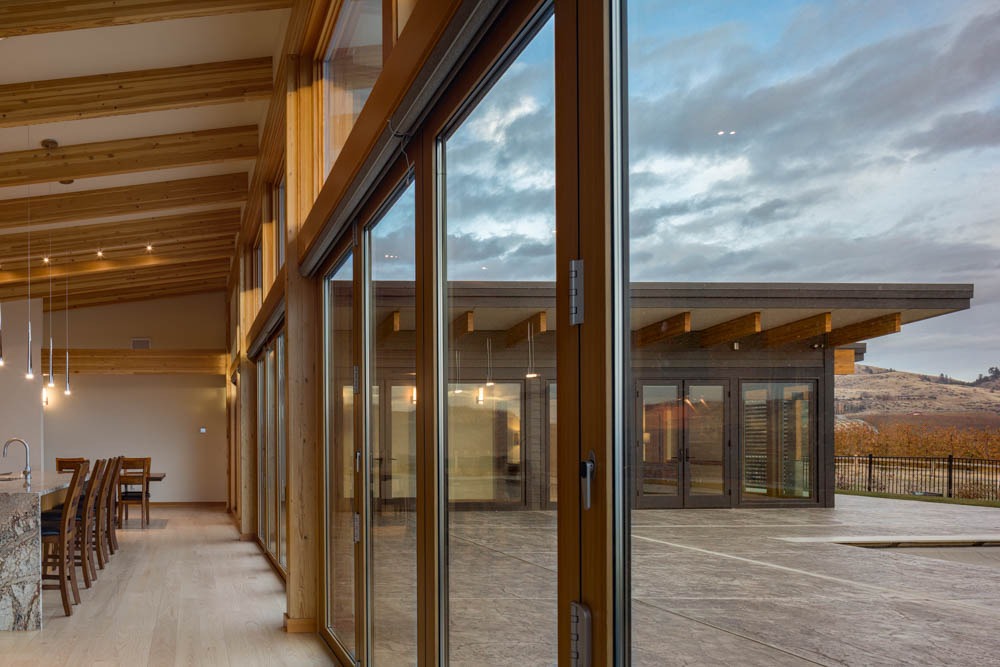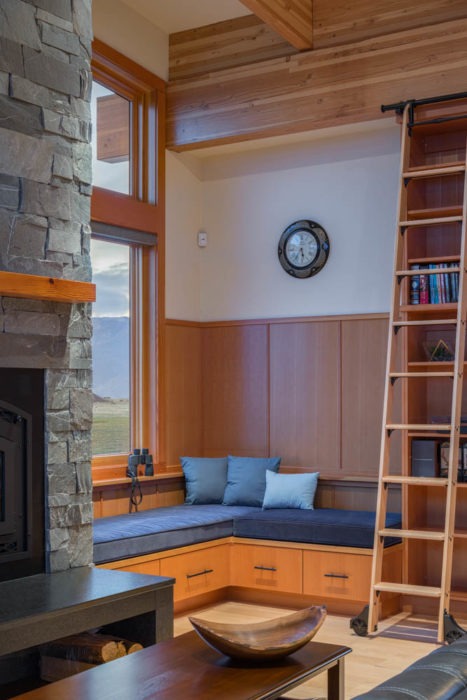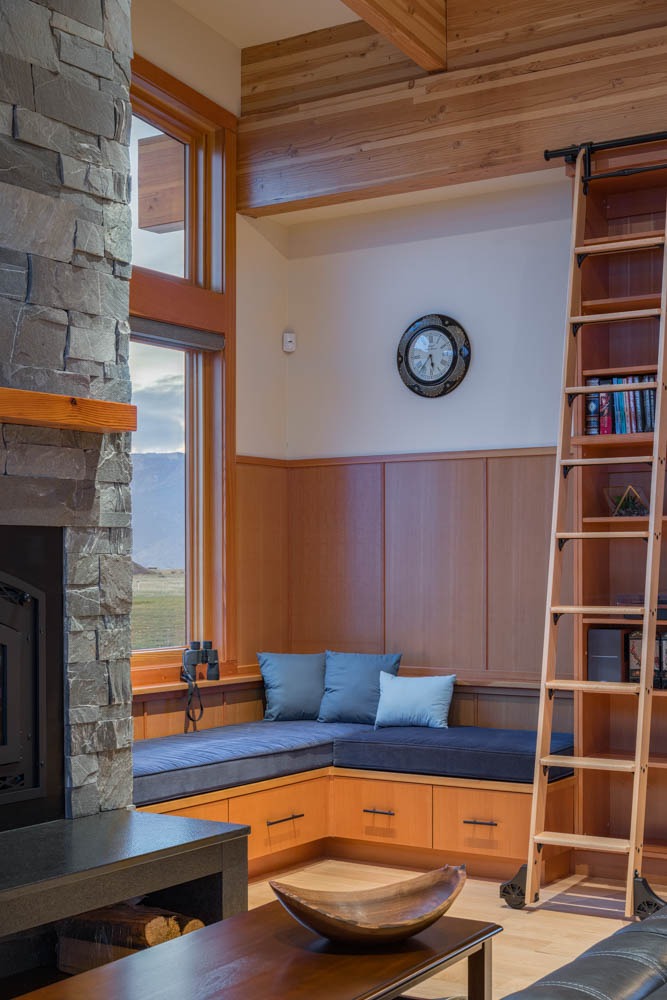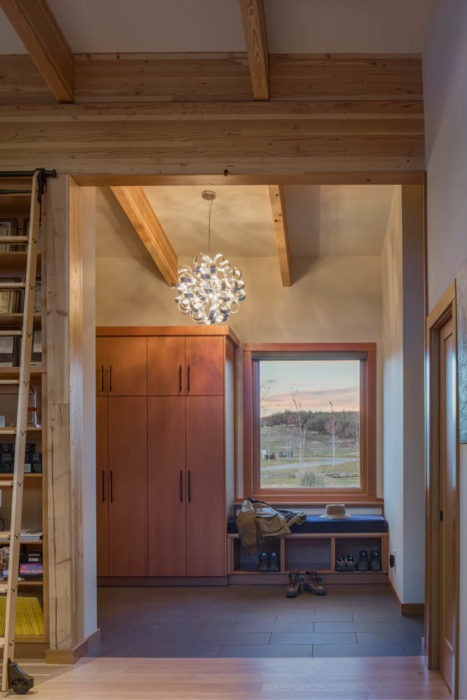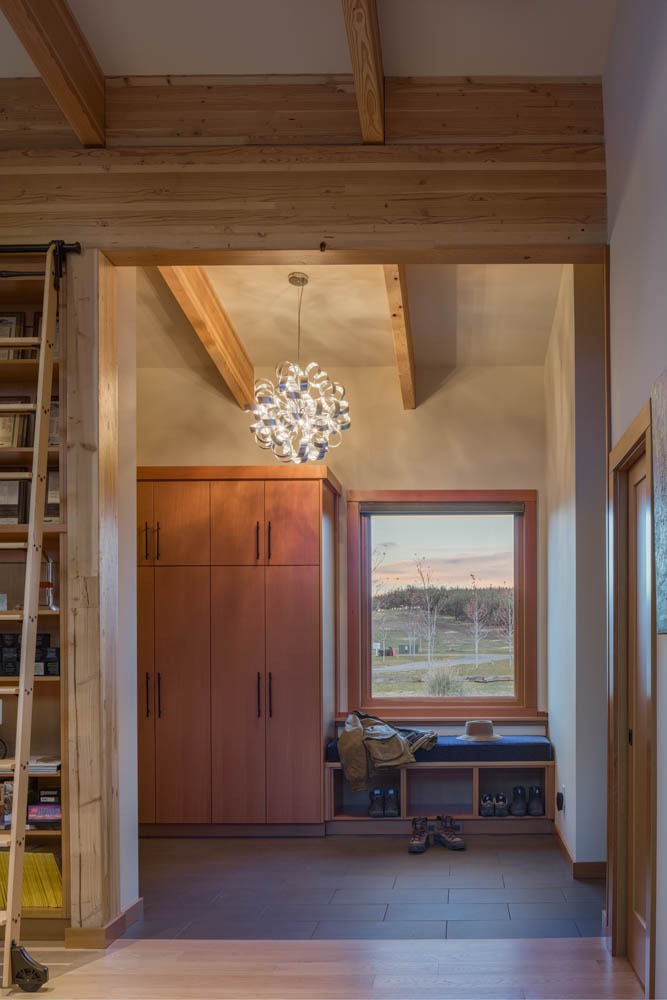 Being out in the country, the floor plan supports rugged living. Tile floors with entry cubbies and bench are right next to the laundry room, powder room, storage, and pantry….all right there before moving into the big family space. The house has a bedroom wing to one side (including a small getaway space, 2 bedrooms, and a master suite), and a separate office/workshop wing. Together, these three elements create a sense of partial enclosure around the outside court, as well as shielding from always-present winds up in this aerie.
Because of the incessant winds, and the relatively harsh climate, building materials were selected for their sturdy reliability. The very simple dominant roof forms are Structural Insulated Panels (SIPs) with higher than normal insulation value. These were craned into place and completed in a day … a very fun day!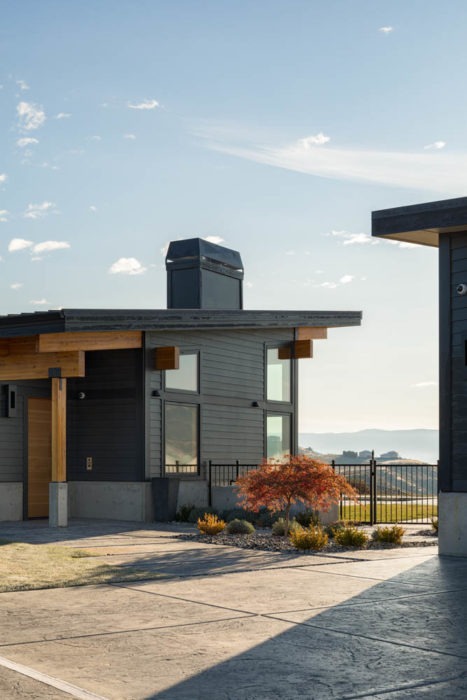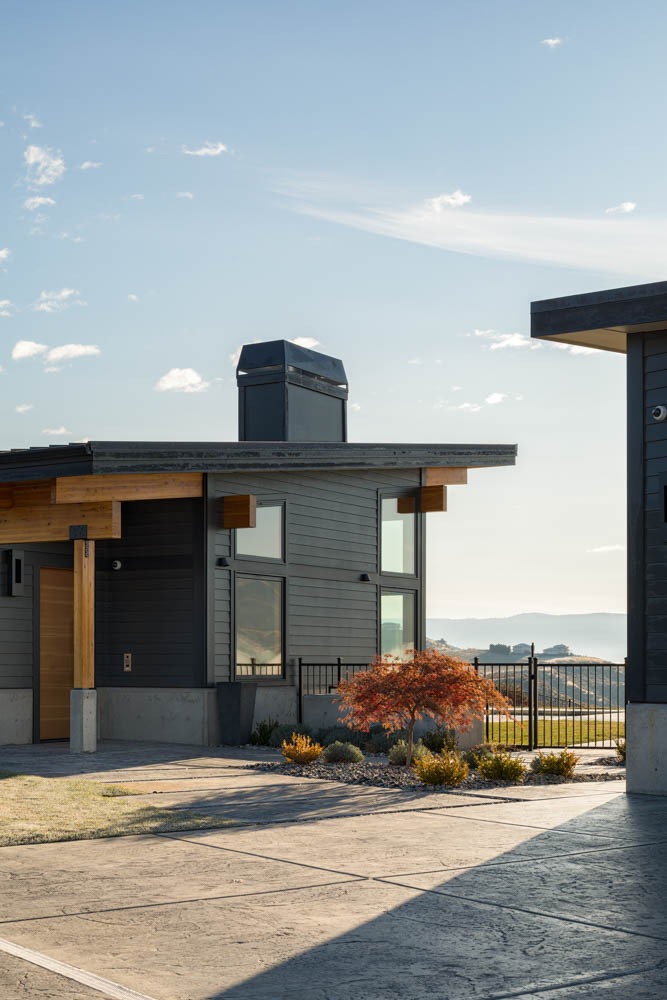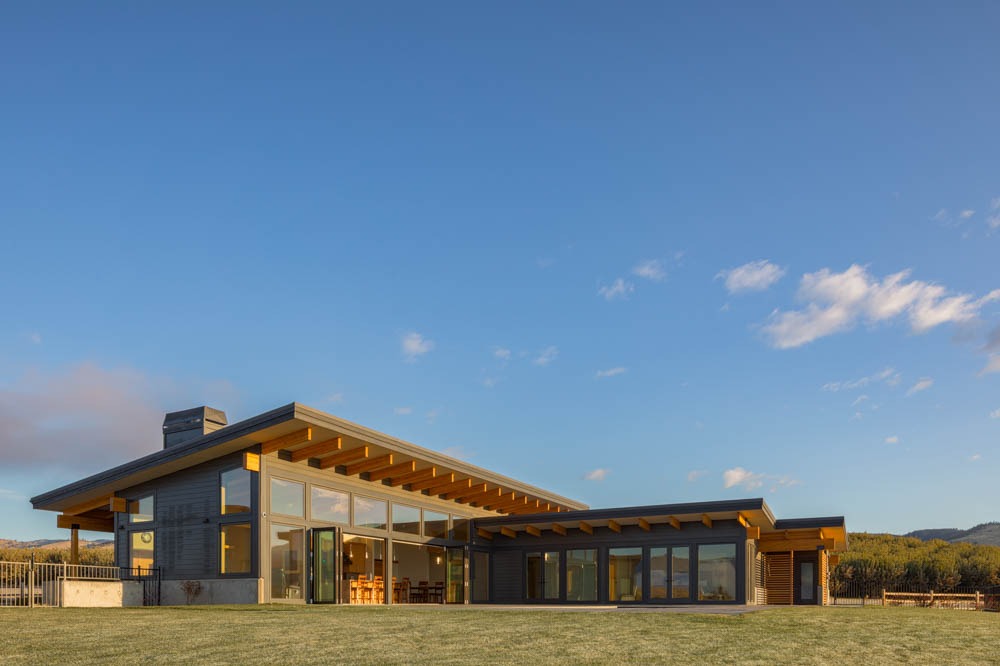 As in many of our projects, the palette of materials is kept simple: a limited assemblage of natural finishes and fixtures. This maintains a consistency throughout the home that creates a calm and quiet feeling – again – letting the landscape be the dominate attraction.