Originally built in 1913, this charming, modest Craftsman home in an old Seattle neighborhood had been "updated" a few times over the decades.  This was a single-story house with classic Craftsman bungalow features, including a cluster of gable roofs and a lovely covered porch with chunky, detailed posts.  Inside, in spite of many years of modernizing, most of the original, dark-stained fir trim and a few built-in leaded glass cabinets were still in good shape.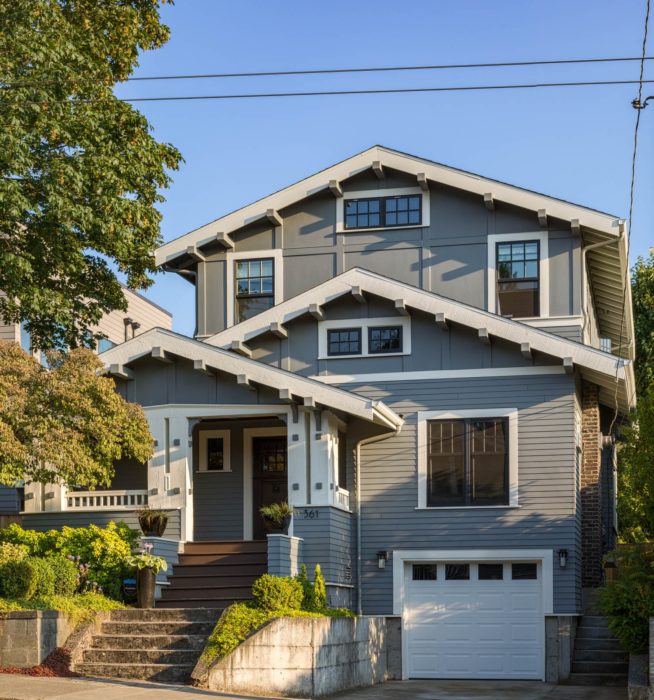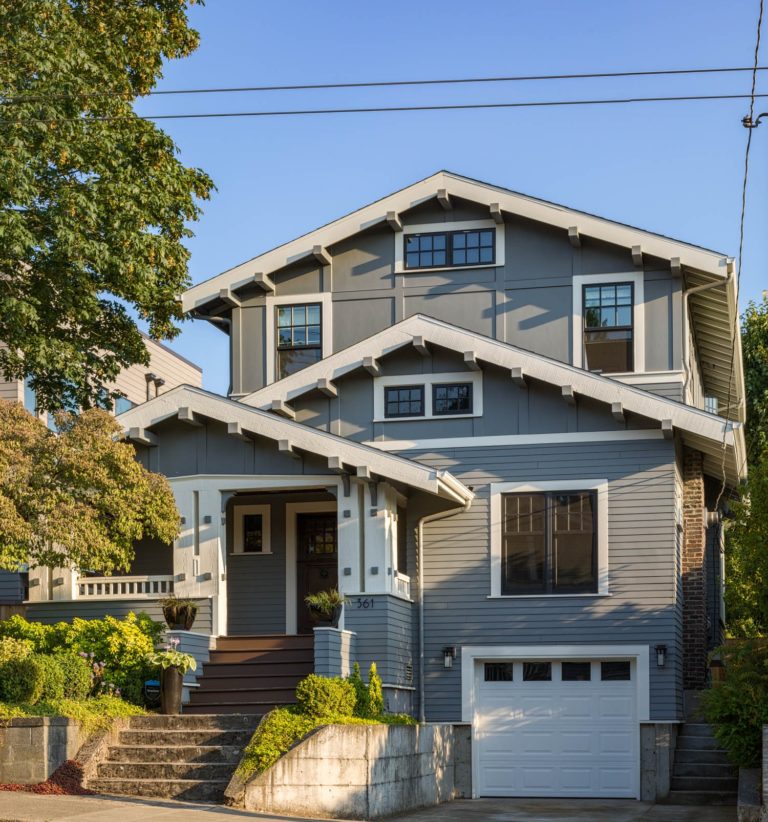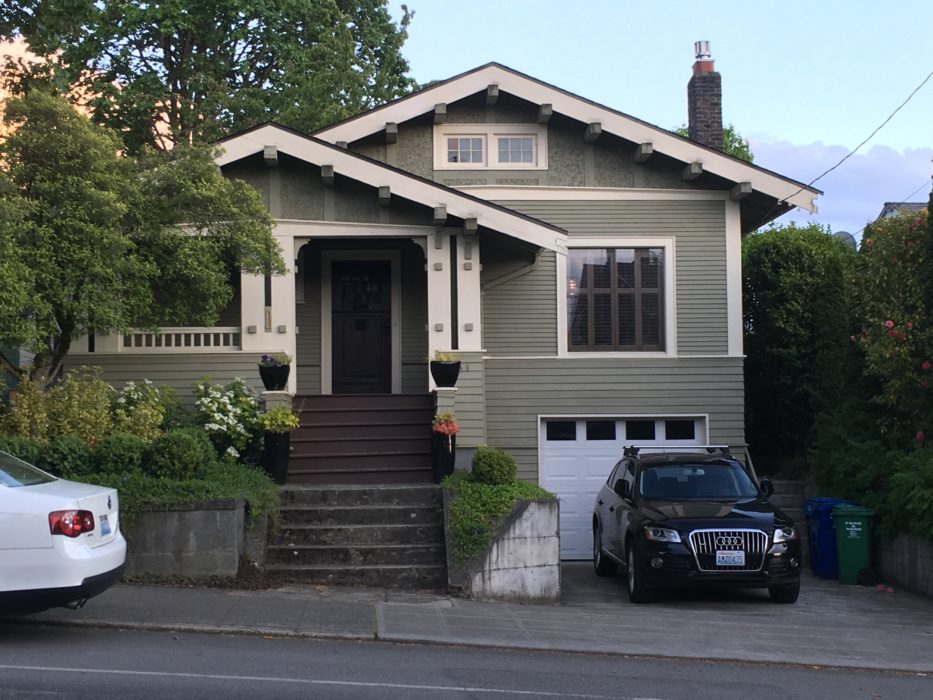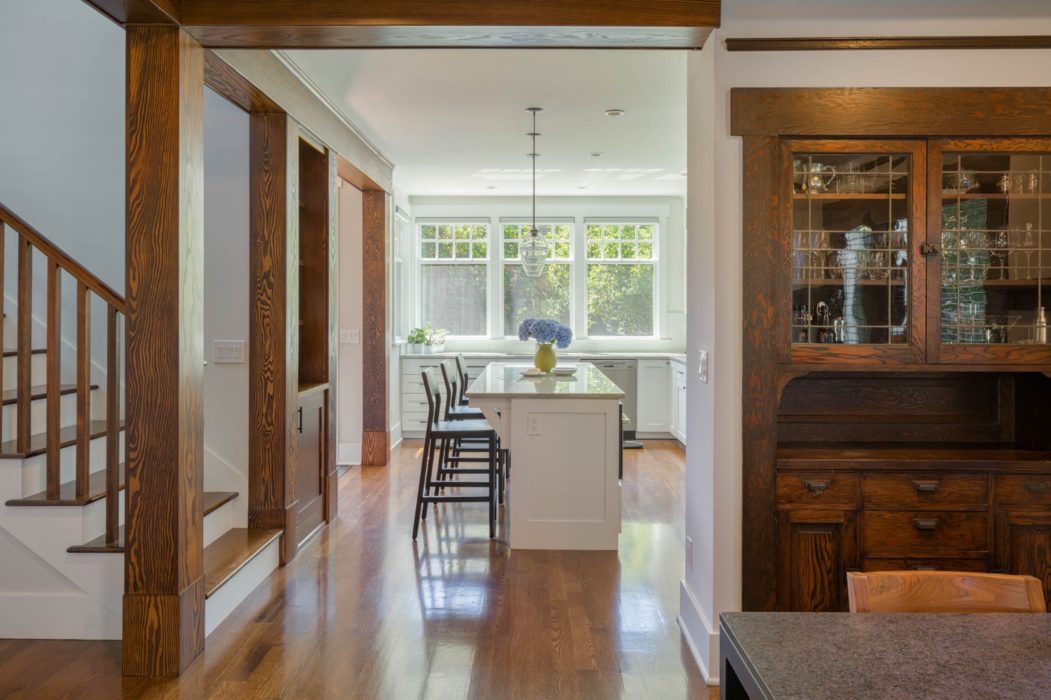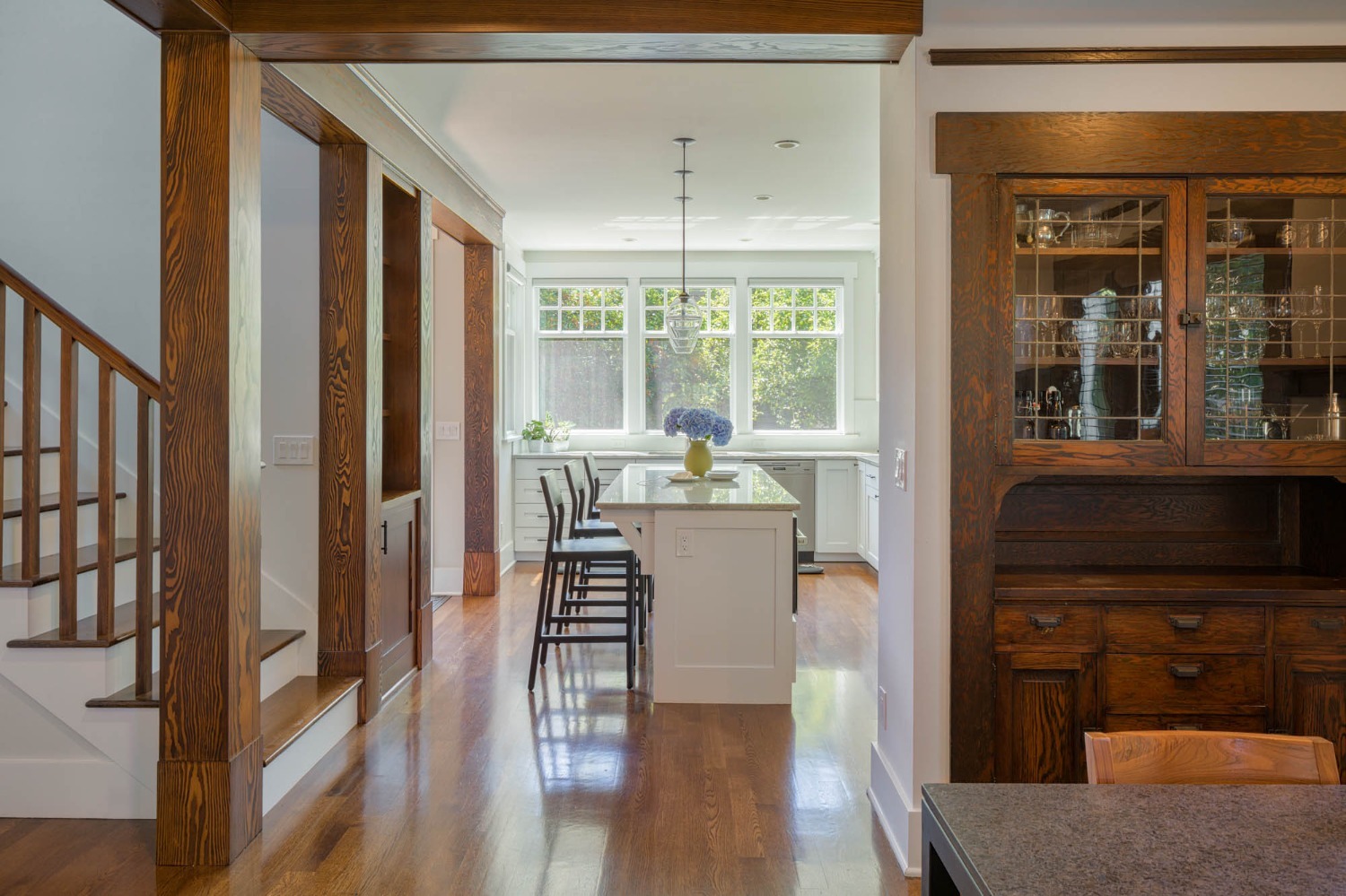 Our clients were planning a to have a family and wanted to add a full second story to accommodate a master suite plus two children's bedrooms and a bathroom. They envisioned substantial remodeling on the main floor along with a larger kitchen. They loved the charm of the house, and appreciated the Craftsman history, but also wanted to refresh that charm in a more contemporary interpretation. Our work was then to reveal and highlight the best parts of the original home with a lighter touch, then refresh the kitchen and new areas of the home with compatible contemporary detailing.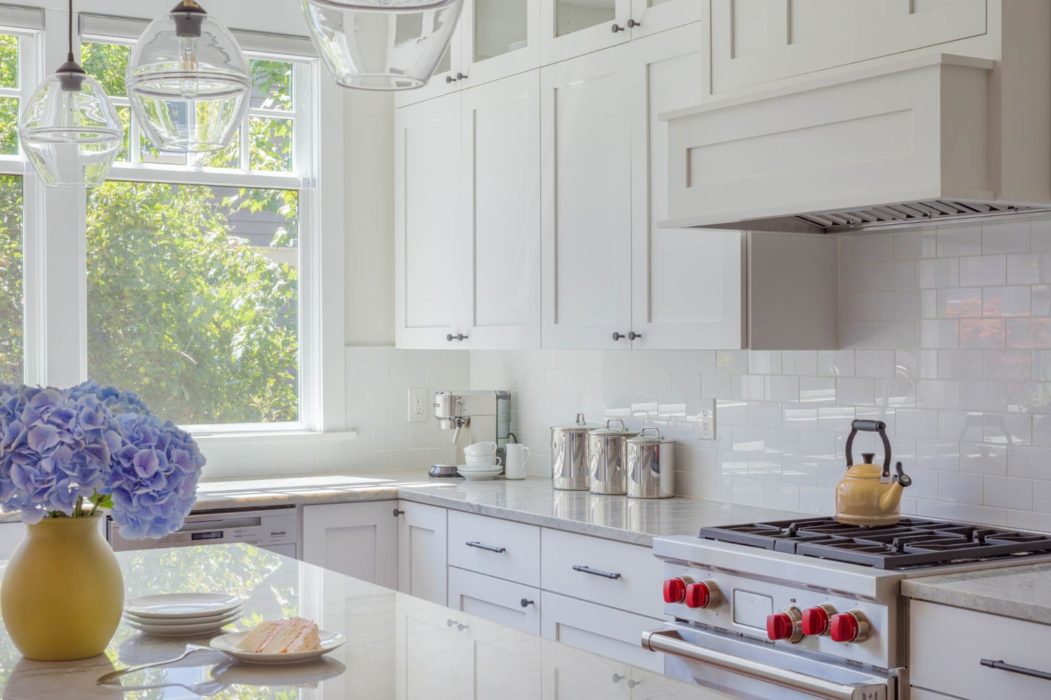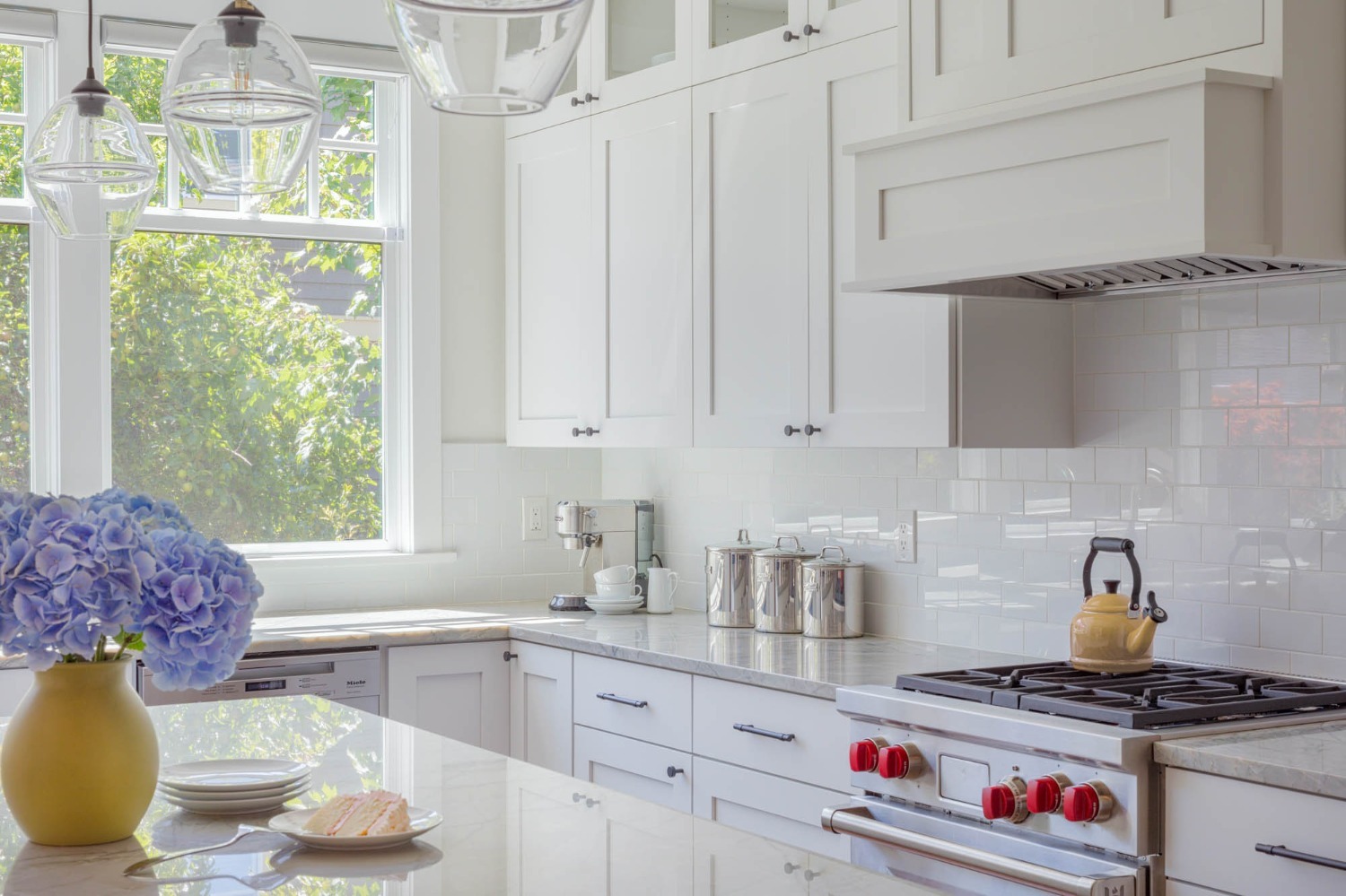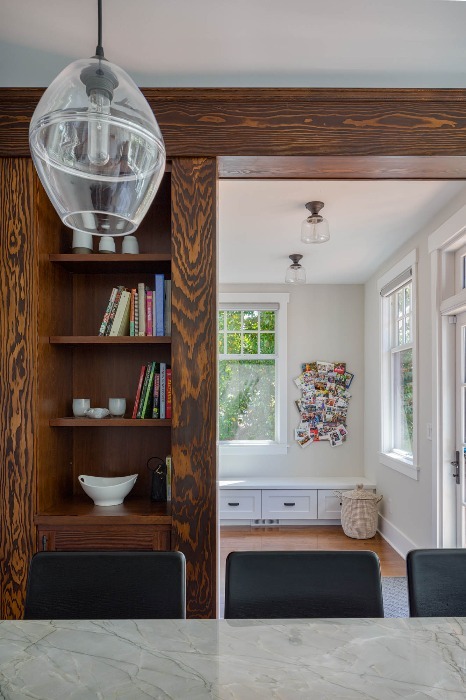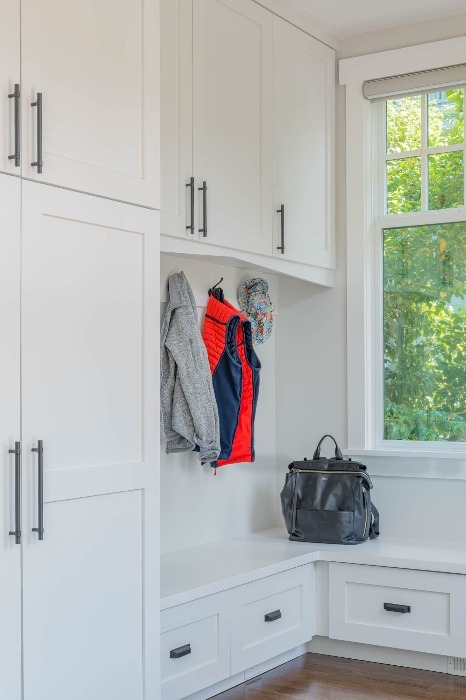 Our design included a two-story addition to the back of the house to accommodate the kitchen and new mud room, and an almost-full second-story addition.  In an effort to keep the house from becoming too massive and box-like with its new second floor, the front wall of the addition was stepped back from the front of the house. The existing broad, low-pitch roof forms which give the house its character were also kept intact so that the roofs appear to step up from the street.  Taking our cues from the existing craftsman details, notable exterior features include big overhangs, brackets, divided light windows, and continuation of original siding patterns. On the interior, living and dining areas retained much of the original dark-stained fir trim and box-beam ceilings, and a gorgeous dining room hutch and window seat.  The new kitchen features oversized windows with big views embracing the back yard, and a mudroom to transition between the indoors and outdoors. The kitchen is white and sunny-bright, with contemporary versions of the traditional subway tile and industrial era light fixtures.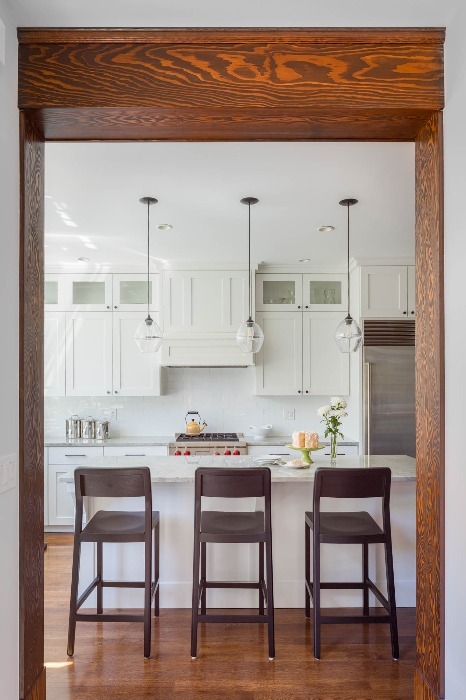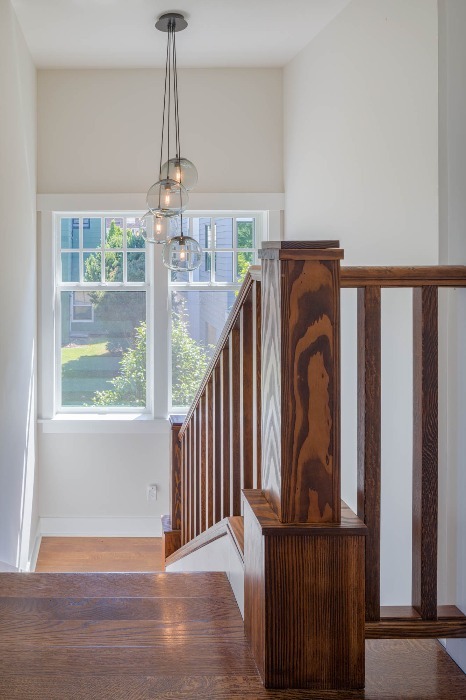 In order to knit this brighter kitchen world with the darker, more traditional living spaces adjacent to it, we incorporated key focal points of trim and built-in niches fabricated of the same flat-grained fir to match the original, preserved craftsman details. The result is a kitchen that flows with the dining room and patio, and seamlessly integrates the historic areas with contemporary finishes. This connection is brought into the new upstairs as well: a light-filled stairway features a classic craftsman banister and newel posts; and finishes, built-ins and details echo traditional craftsman styling in a refreshed interpretation.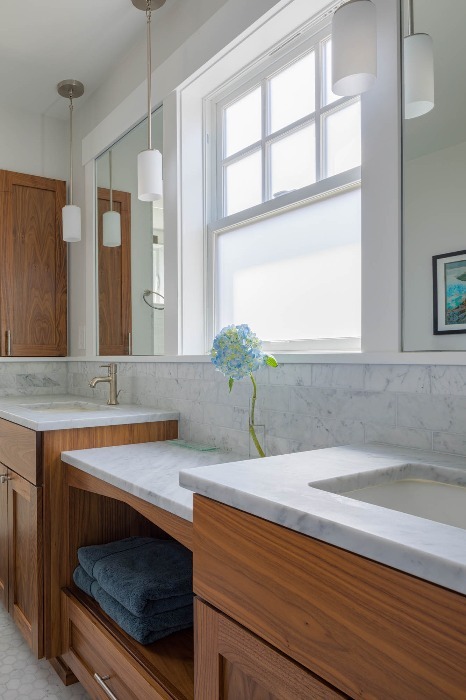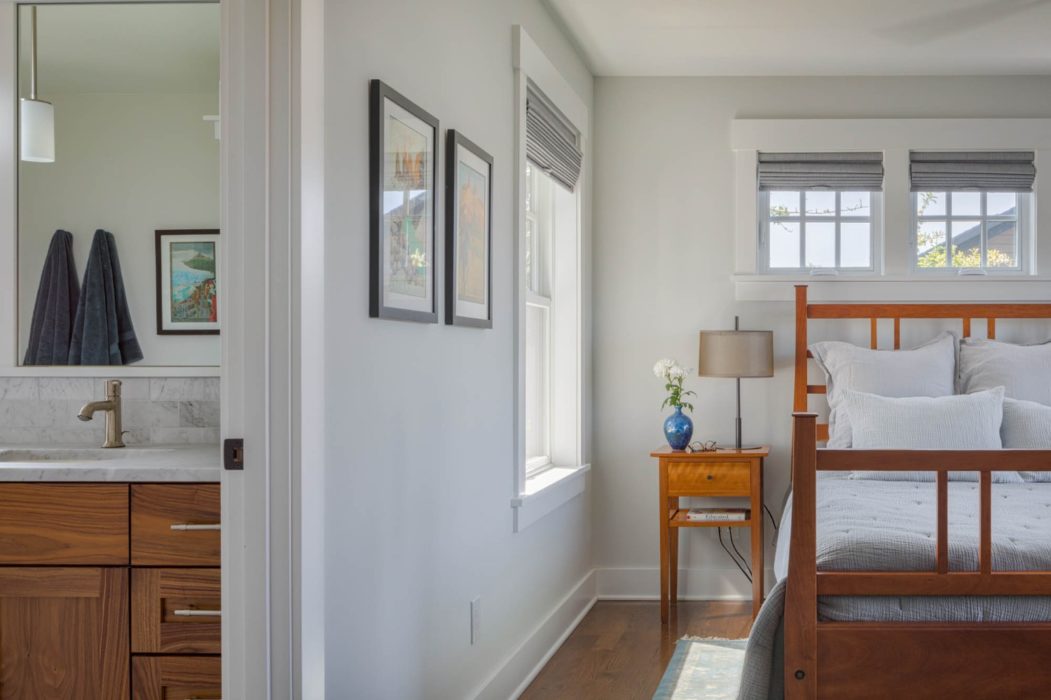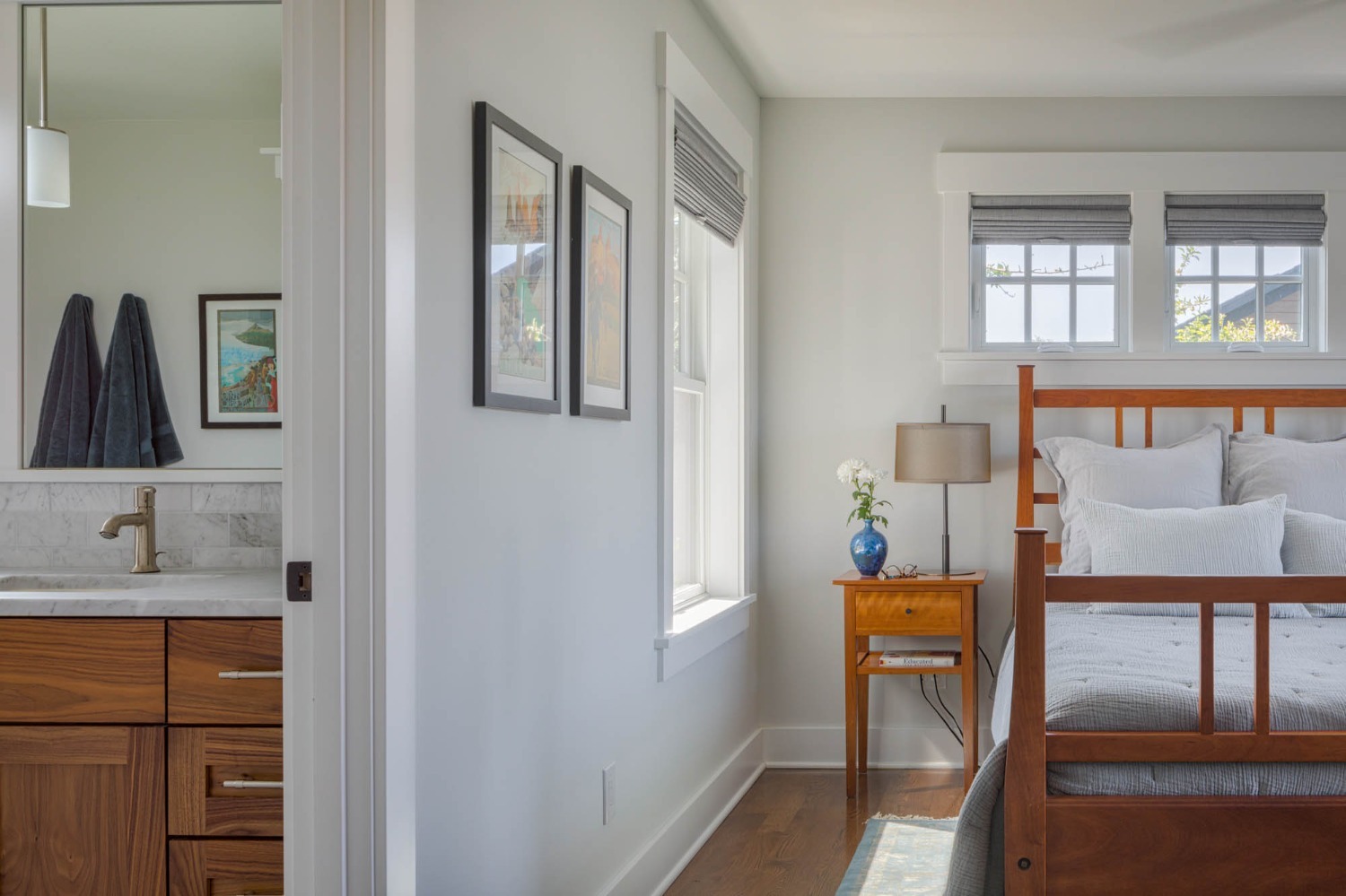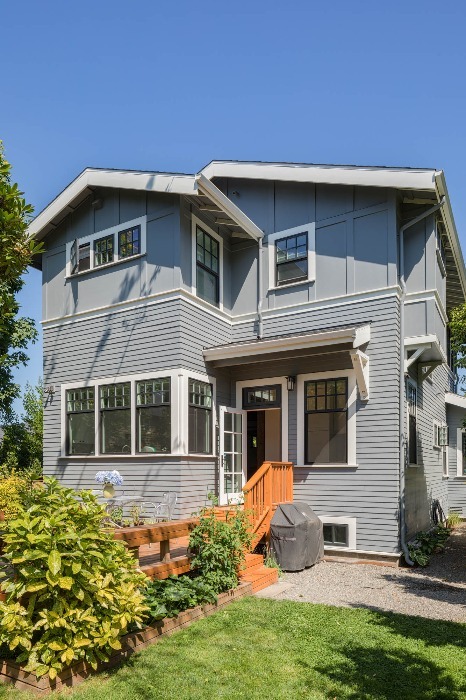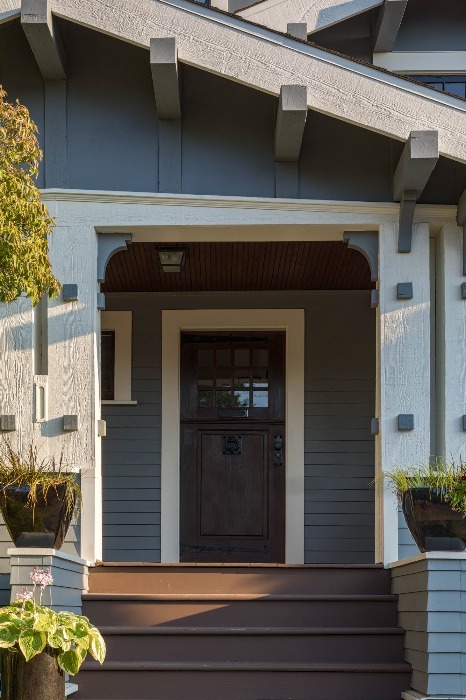 This lovely old bungalow will carry its Craftsman heritage well through many more decades yet!