Our clients loved the close-in convenience of their modest little early 1900's cottage, but it badly needed updating and they also wanted just a bit more space. Deciding to keep the historic look and feel of the exterior, they wanted a much cleaner, more contemporary interior. Now, once you pass through the snappy new front door, it's a very different world inside!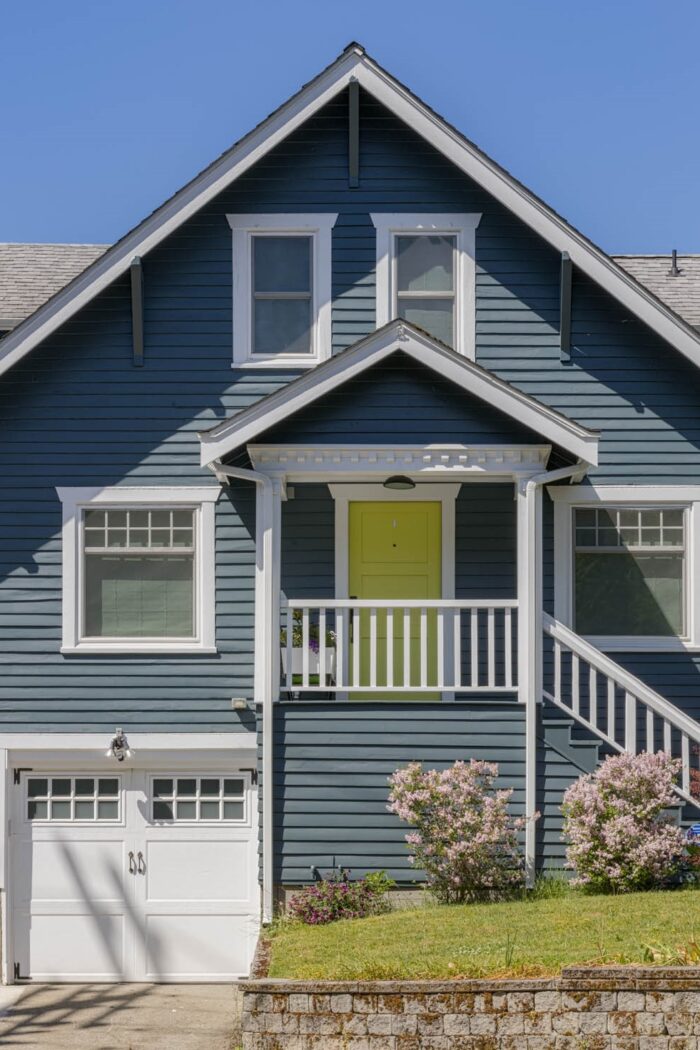 We started with a 2-story addition to the back of the house, which afforded a larger, window filled kitchen, and enabled the other spaces in the house to open up and spread out a little more. On the main floor, the entry zone is defined by custom cabinetry; the large living room is separated into two distinct areas: the larger space for entertaining, and a smaller nook featuring an intimate fireplace and cozy armchair.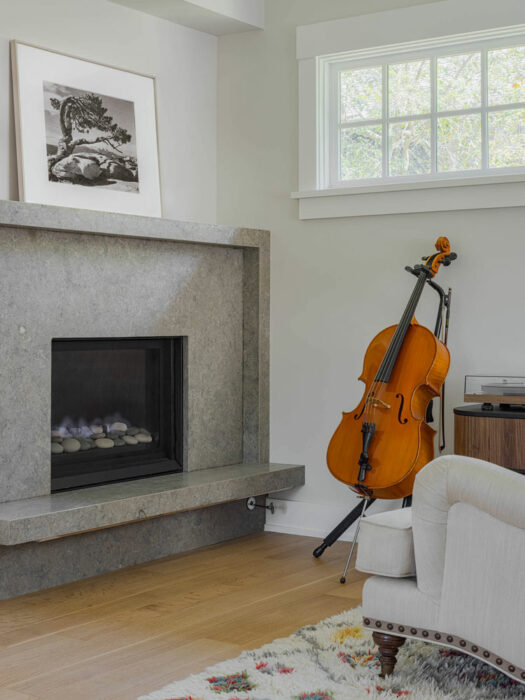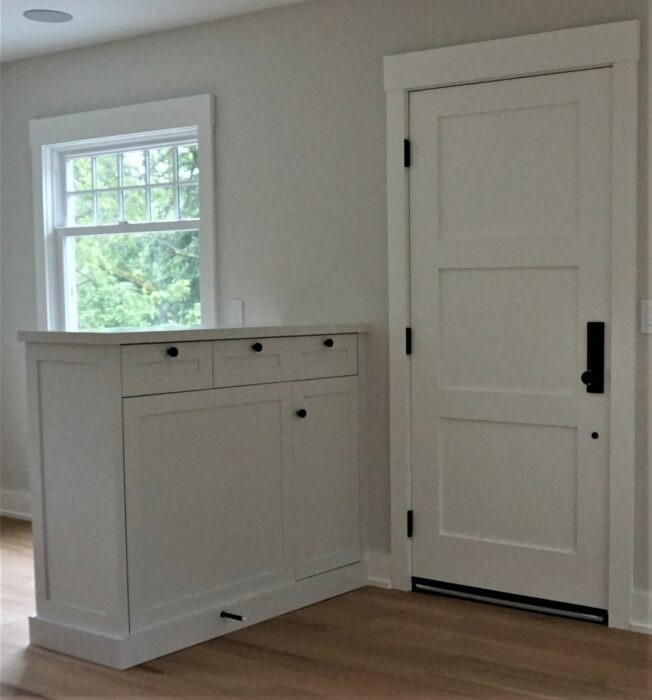 Moving through the dining room into the new kitchen , one passes through a butler's pantry, complete with gorgeous soapstone mini bar.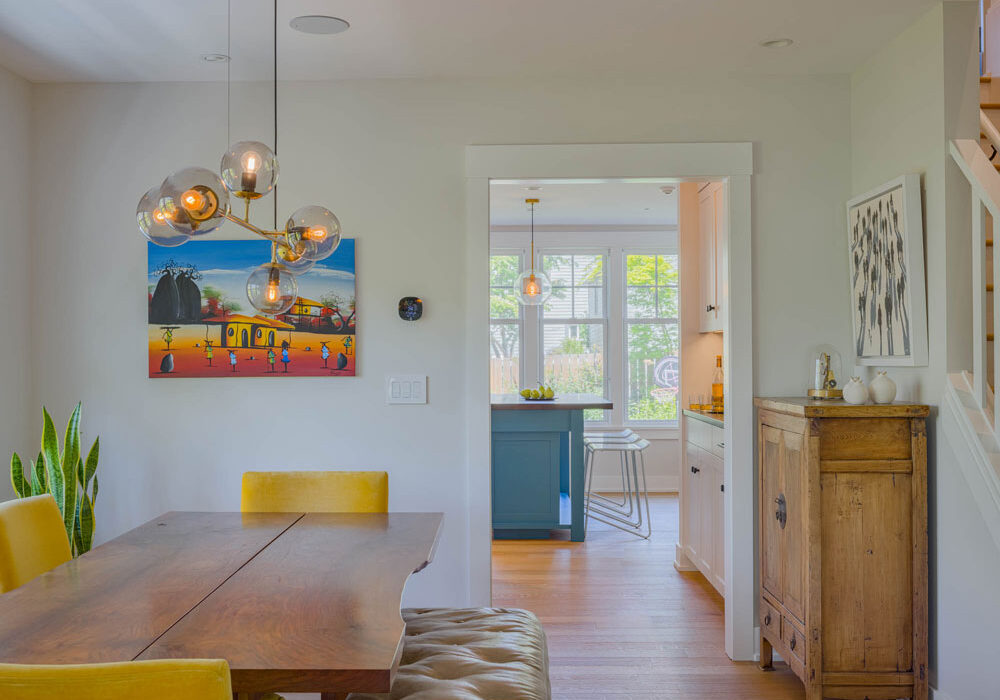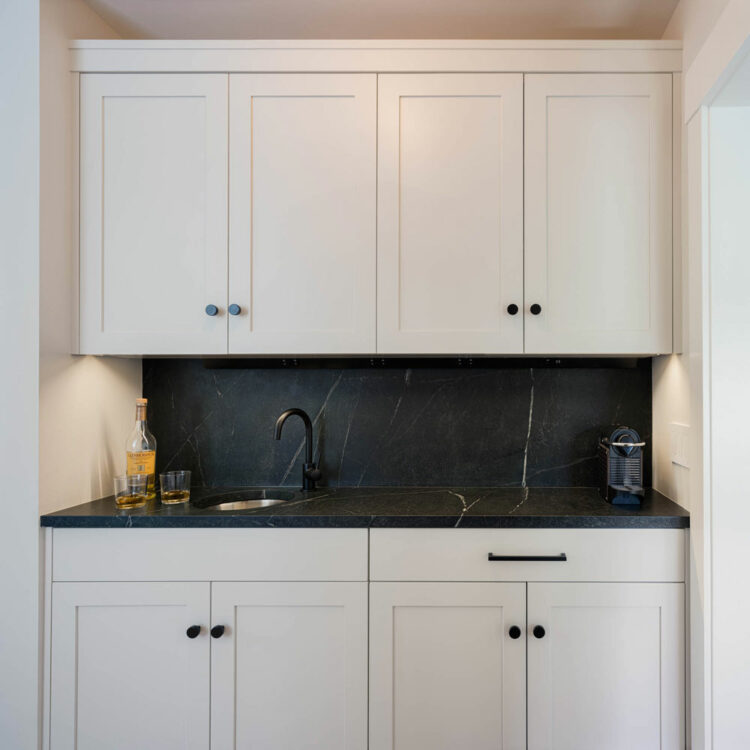 The light-filled kitchen at back of the house features a built-in bench seat nook and is open to a family room with barn door that doubles as a hard-working family project space!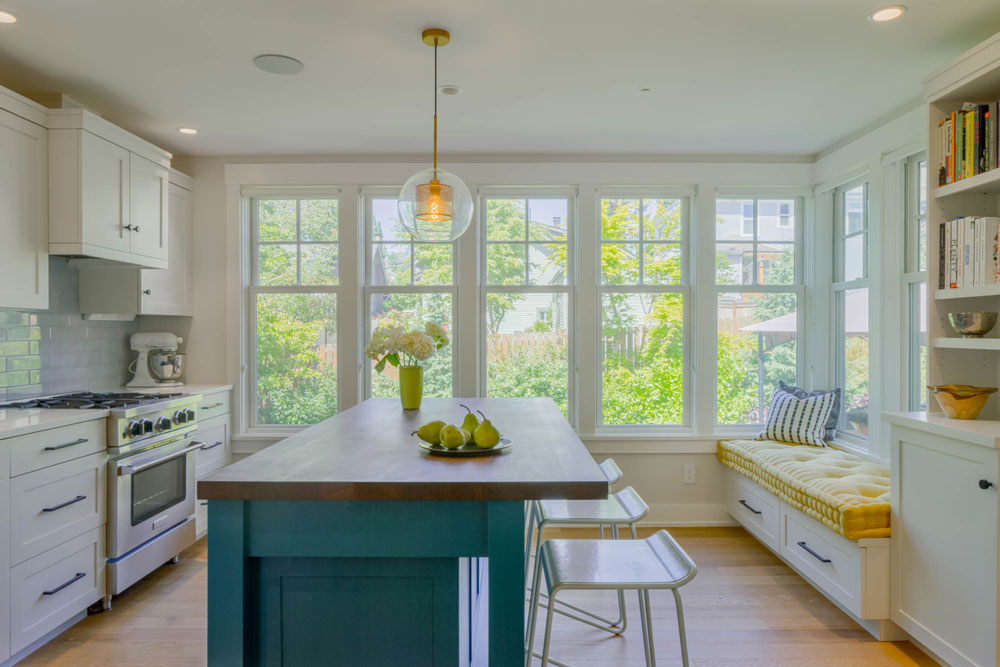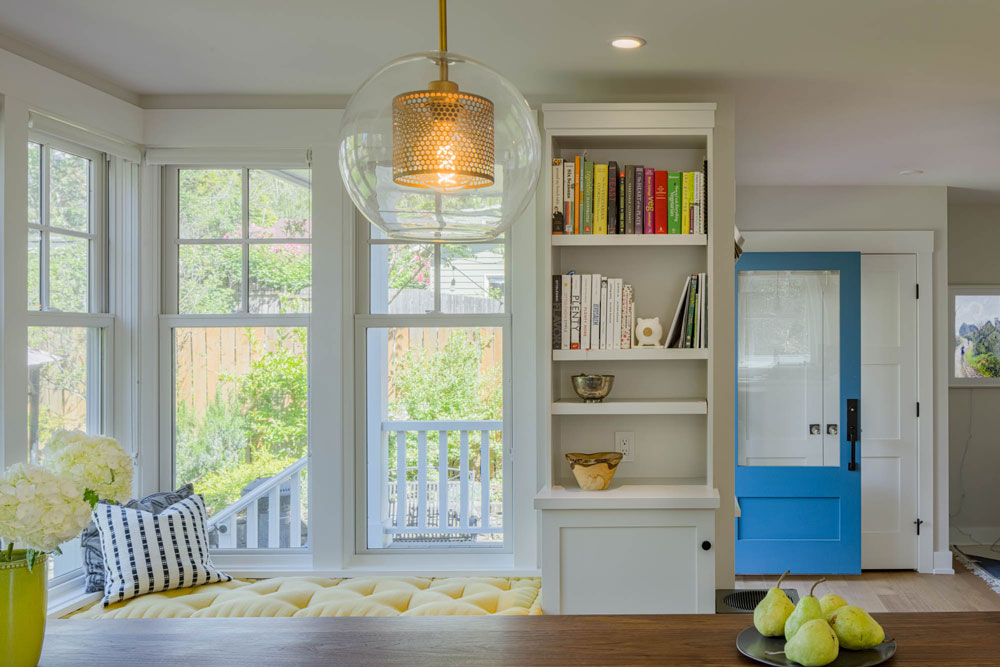 A farmhouse-style back porch creates great connection with a beautifully landscaped yard with entertaining patio and play-space.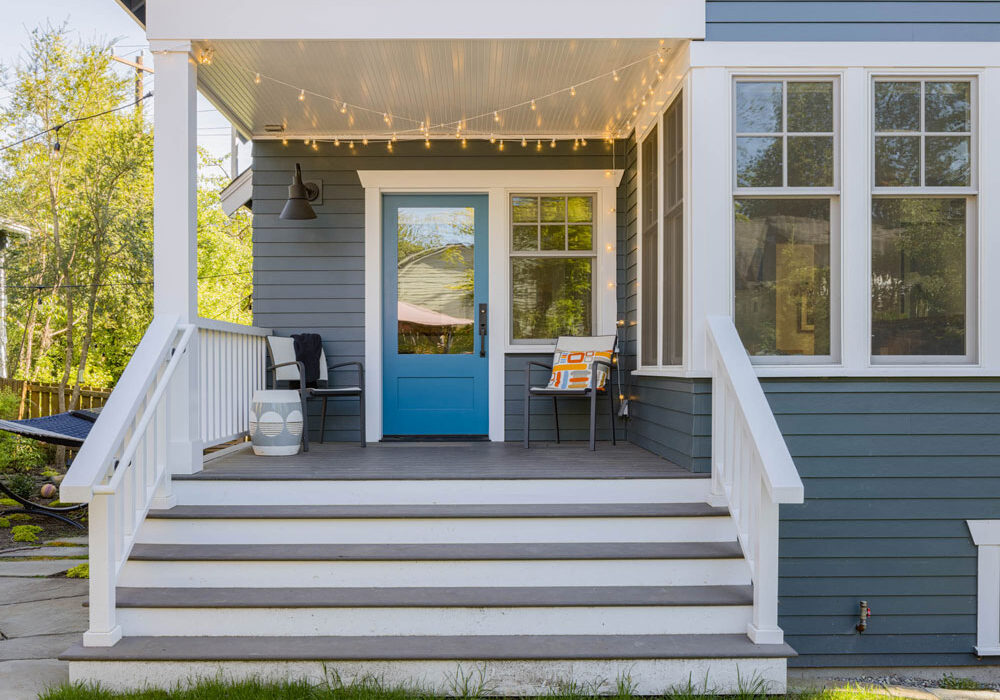 A new staircase to the second floor is detailed to be traditional, but designed with a lighter hand to feel more Scandinavian/clean. A transition area at bottom of the stair is a serious storage area; custom cabinetry contains everything from overflow coats and boots, to vacuum and cleaning supplies – all carefully hidden away but within easy reach!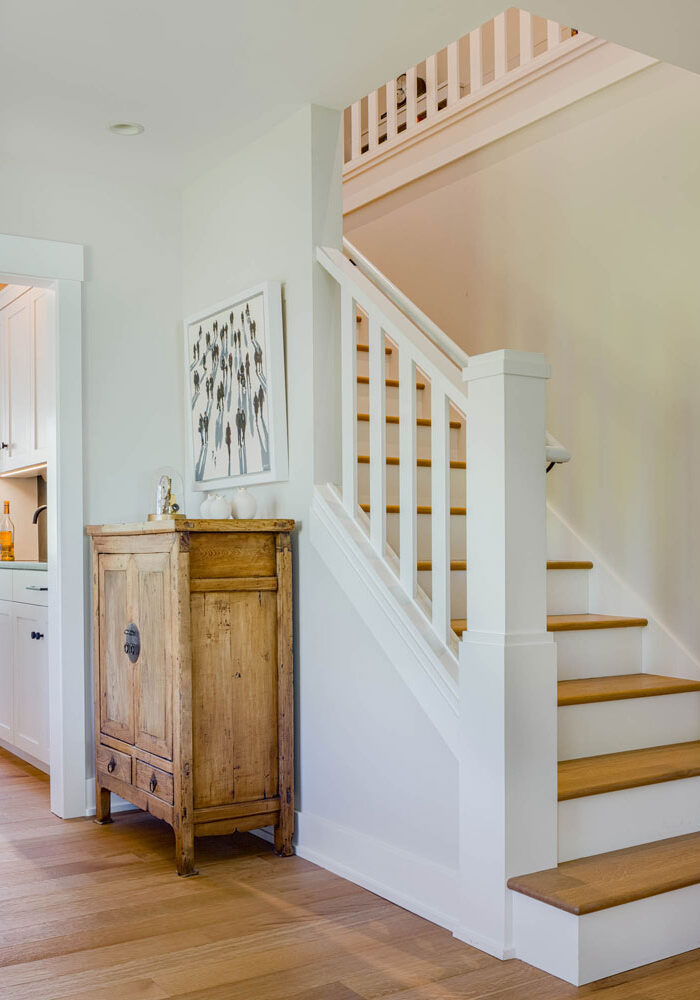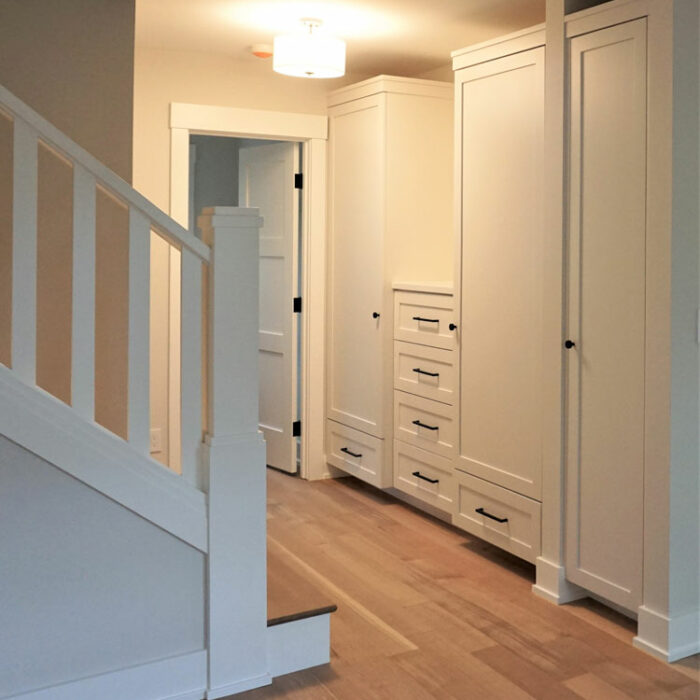 The staircase becomes a light well as one moves upstairs, with space to peruse books in custom shelving along the open hallway.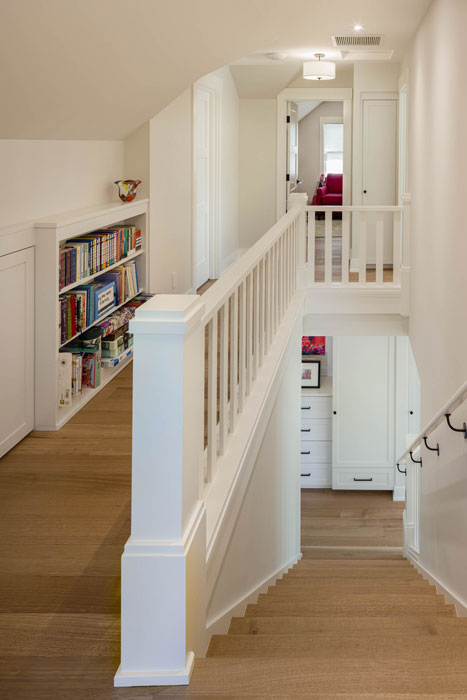 The second floor master suite has been enlarged; the second story addition area includes a home office/adult retreat space that looks over the rear gardens.
The basement area includes a mudroom off the garage entry that is designed to do the heavy lifting of daily use – the major "drop zone" for this busy working family.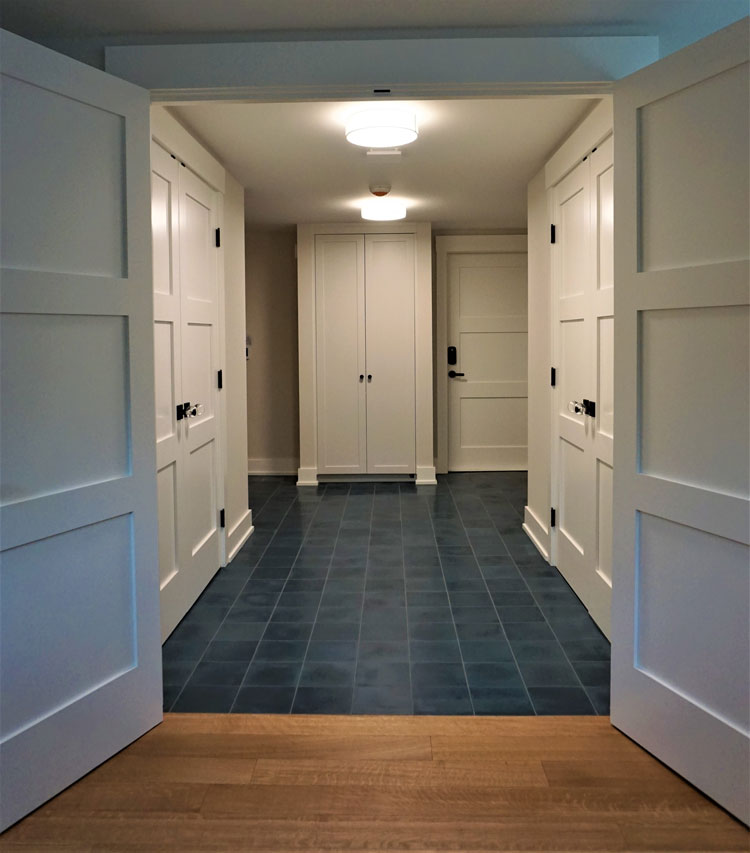 The interior styling of the home blends a careful mix of traditional details with very contemporary plumbing and lighting fixtures; and very textural, handmade tiles rich in patina and pattern. A judicious use of deep, rich walnut cabinets, along with interior colors that are restrained except for occasional bold pops of rich color, imbues this old house with a sense of modern whimsy and liveliness.