This vintage rambler sits in a 1960's builder's subdivision, and had not been touched. Over the years, nearby homes had been torn down and replaced with big box houses, but our owners are mid-century aficionados and wanted to upgrade the mid-century elements to really ramp up the modernism in this modest house!
We rebuilt a good portion of the roof, allowing for a soaring ceiling inside the main living spaces. We also opened up lots of walls for more open living, including a big folding wall opening the rear of the house to outdoor rooms – both covered and open patio areas.
Guiding the design were classic modernist principals espoused by Mid-Century greats like Richard Neutra and Joseph Eichler.  Eichler's influence is seen here in many ways: floor to ceiling glass, post and beam structure that moves from inside to out, walls that are open above to allow an unobstructed view of the big roof over the entire space…to name a few.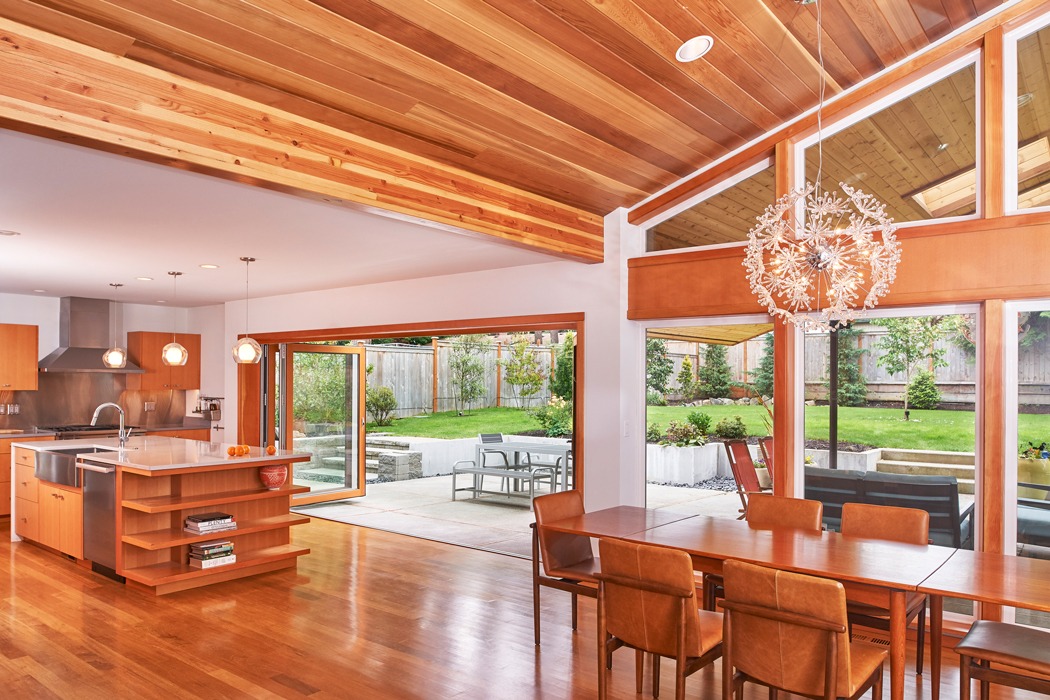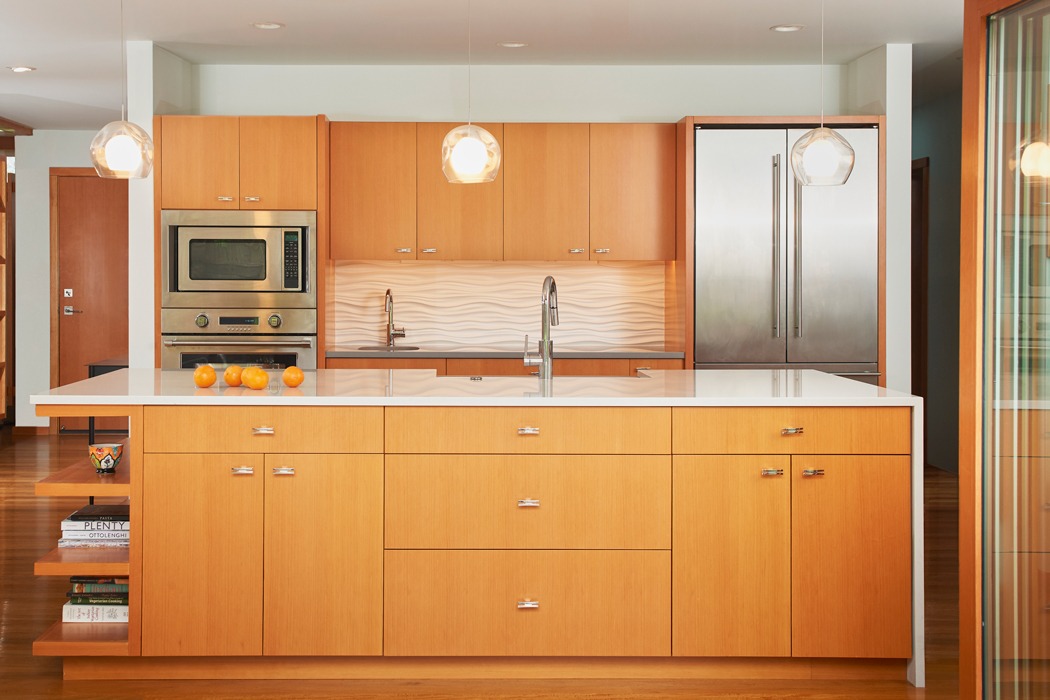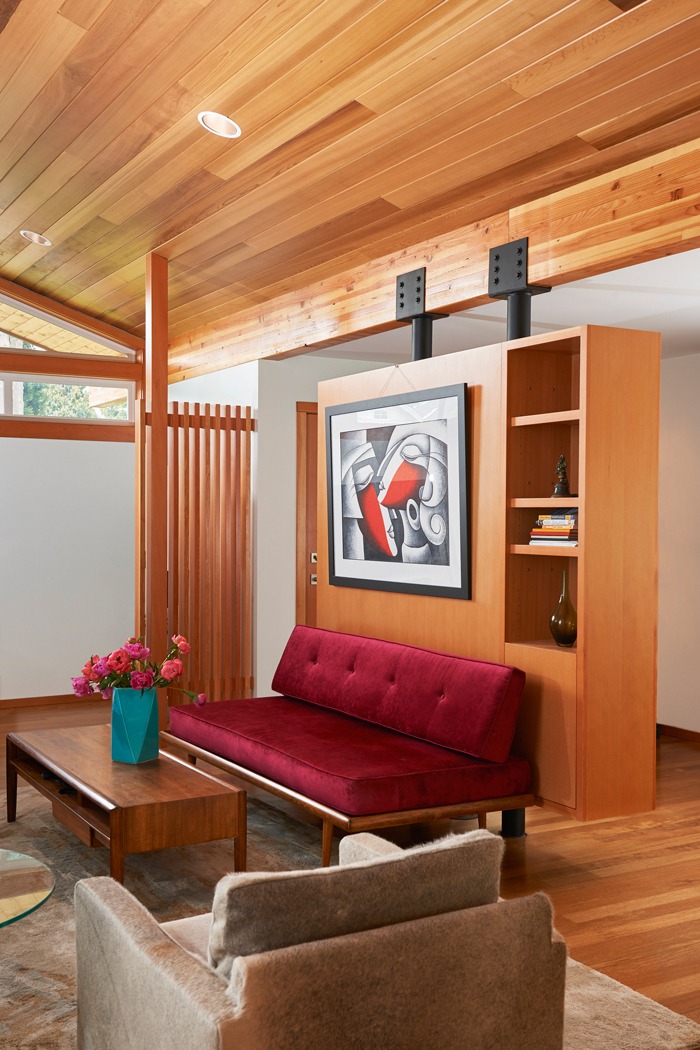 A classic detail that is much loved by our owner is the thin vertical wood siding outside the front entry, and then repeated again just inside as a wood screen panel….another exchange of  Inside/outside elements!
All these features adhere to and enhance the mid-century modern philosophy: "bring the outside in!"