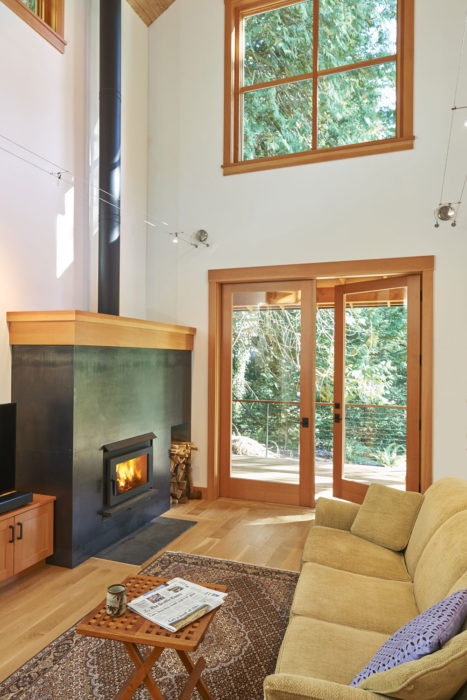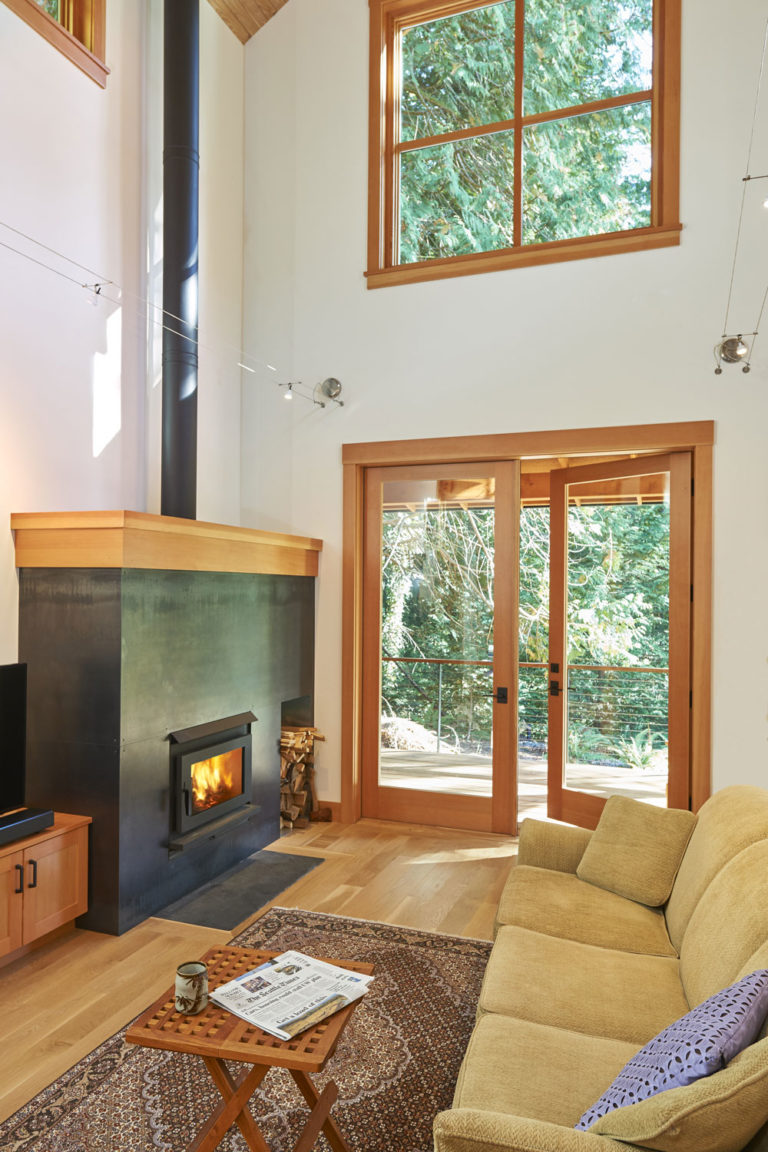 Even though we don't need fireplaces to heat our houses or cook our food anymore, many of our clients want a fireplace in their home for its intangible appeal. Historically, fire symbolizes shelter and sustenance; the deep emotional pleasure of gazing into crackling flames and enjoying a fire's radiant warmth is a primal response that continues in our modern world – transporting us to a restful and nurturing state of being. Knowing that a fireplace can evoke such wonderful and rich responses, we think very deliberately when considering its design elements. We'll share a few of our strategies in this blog!
Most traditional homes have their original wood-burning masonry fireplaces with masonry chimneys, and we often remodel the surrounds. These are very expensive to build new, so it is now more common to purchase a zero-clearance unit, or pre-fab fireplace – often gas. We then design a surround to suit the house style. Whatever the style of the home, be it traditional or very modern, the essential elements of a fireplace usually remain the same. The firebox (where the fire is set) sits behind a hearth – either on the floor or raised. It is framed by a surround, and often capped by a mantel. The proportion of all these elements within its surrounding room is critical.
The hearth is often the first challenge when working with a pre-fab unit, as they are like an appliance that sits on the floor, but the floor of the firebox is usually 7" higher! That means the visible part of your fireplace is either sitting on a step OR it's like a hole in the wall. Our opinion is that a quintessential aspect of fire is that it sits on the ground! So we always prefer to handle this challenge by creating a step or bench in front of the firebox – creating the effect of it sitting on the ground. We often make this feature into bench where someone could sit up close to the fire.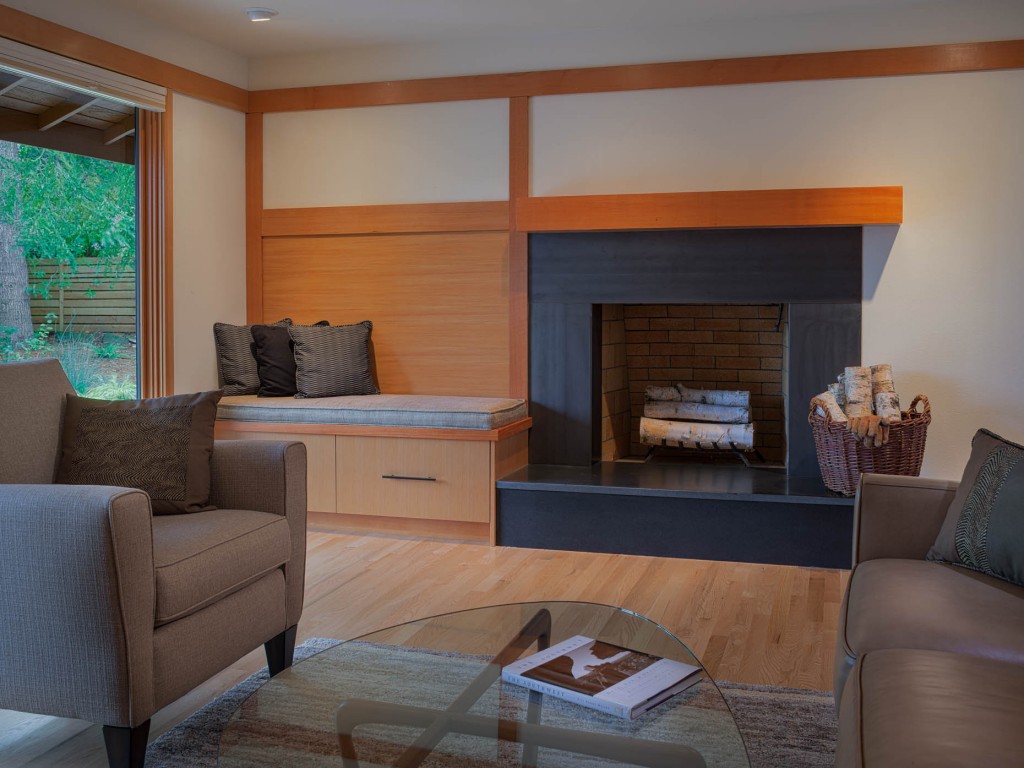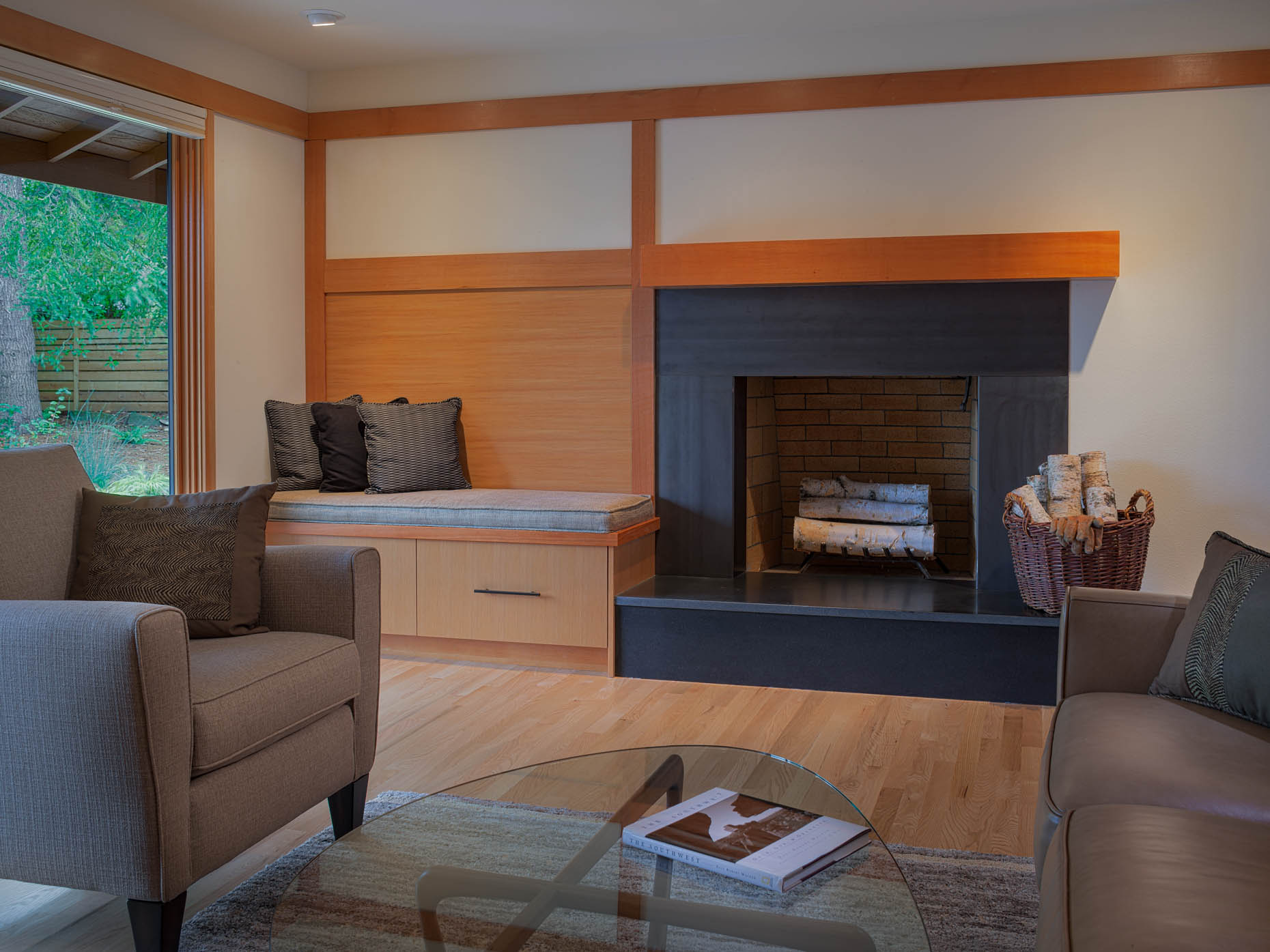 The surround presents all kinds of opportunities: you can build cabinets around the fireplace, or benches like traditional Craftsman Inglenooks. Or keep it simple with just a plain surround embellished with textured tiles or interesting stone materials. In traditional homes, a wood mantel and surround frames a tile or stone face close up to the firebox.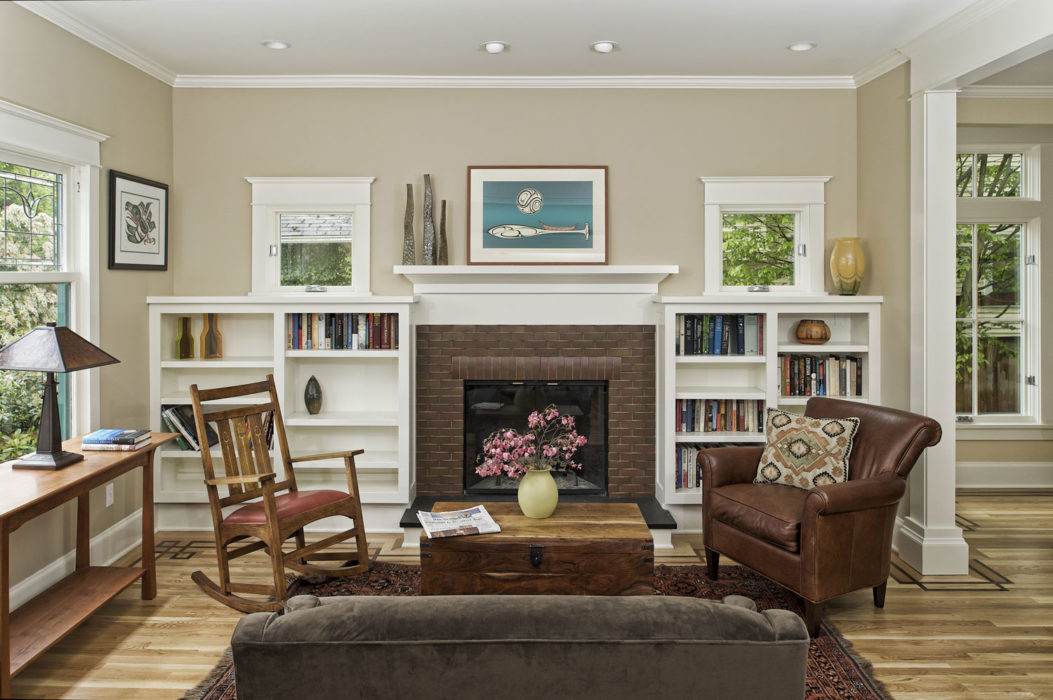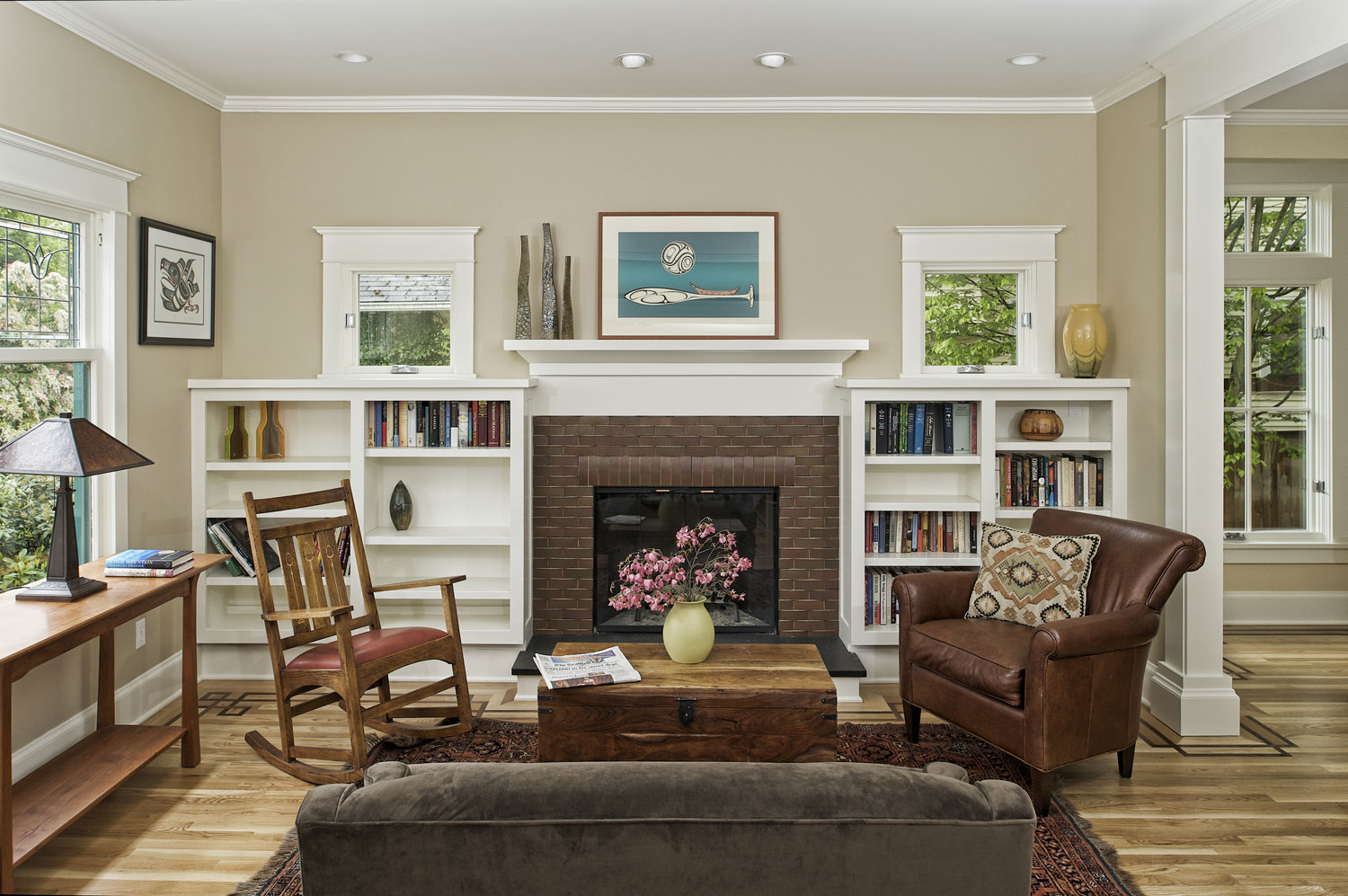 The mantel is a device that "finishes" the top edge, and is often a display shelf. Its height is critical in getting the overall proportions to feel right. In contemporary homes, clients often want their TV to sit above the fireplace, which can be extremely challenging; heat rising up the face of the surround can easily damage the TV, AND it can be pretty uncomfortable looking at a TV that is so high on the wall. Our preference is always to place the TV to the side of the fireplace.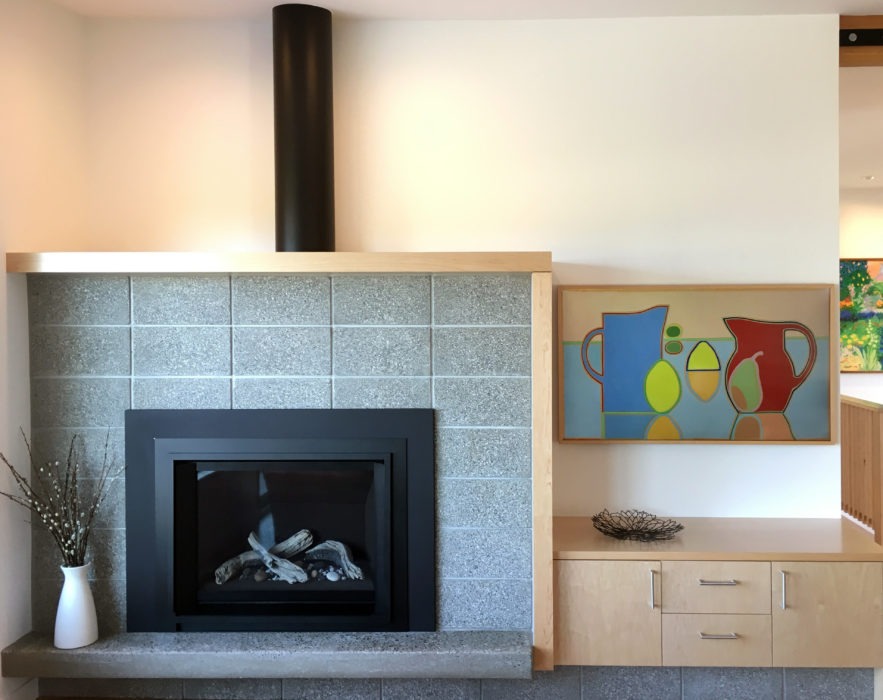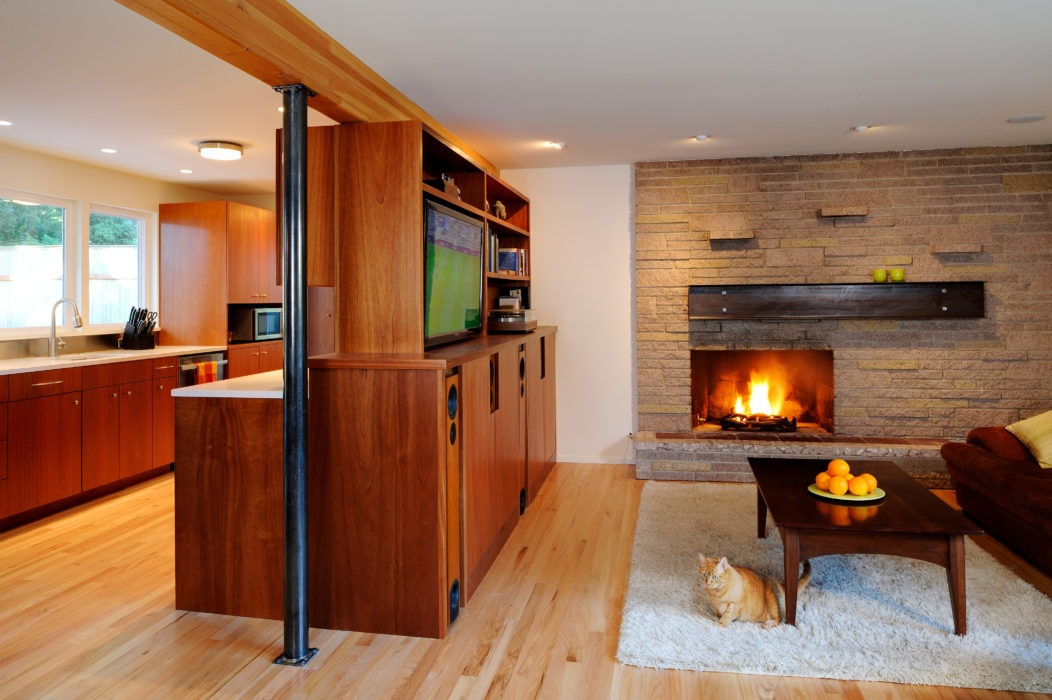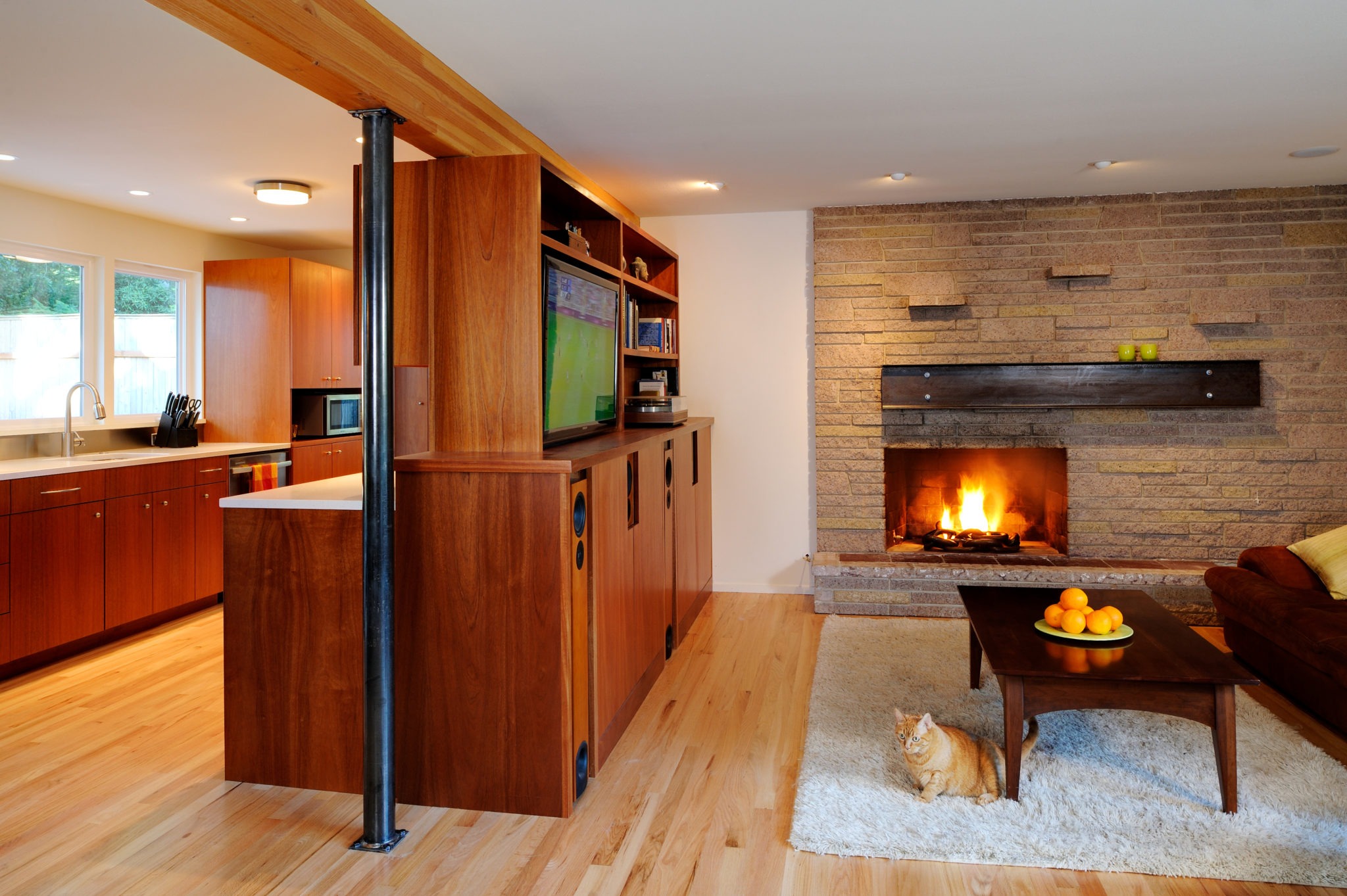 In summary, no matter what style your preference, the elements of a fireplace should call you to draw near and cozy up to the fireplace – since we all still love enjoying a good fire no matter what century!