With just 2 bedrooms and 1 bath, this modest 1950's tract house was space enough for this couple to keep their life uncomplicated while stationed in-town between their many outdoor adventures. But as lovers of pared-down efficiency and its inherent design beauty, their home needed work!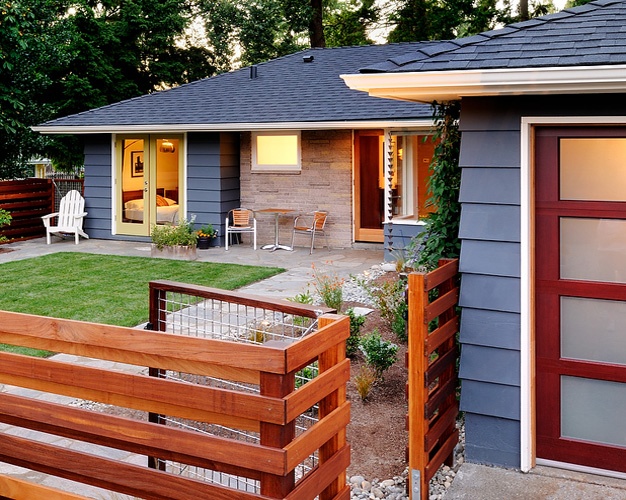 Capitalizing on its mid-century-modern potential, walls and fussy trims were removed; the house now breathes large with light-filled, contemporary-hip spaces and edgy details! A mere 1,336sf functions beautifully and feels spacious!
The Seattle Times featured this house in their Modern Made Easy article, found in their February 2014 Issue of PNW Magazine.