CTA Design Builders AIA Home of the Month featured in Seattle Magazine, March 2014
"Small home" architecturally remodeled projects can reap big rewards – and awards!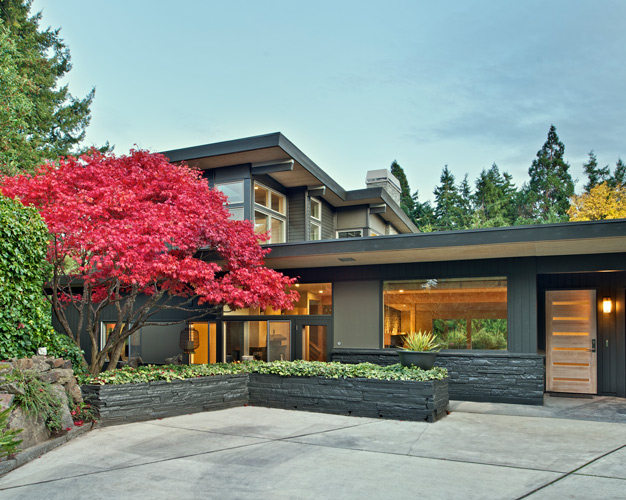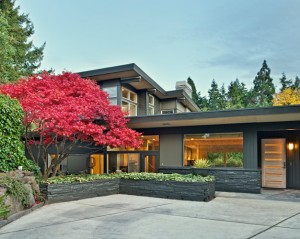 Julie Campbell's design work on the 1,400sf Magnolia home featured in Seattle Magazine this month, truly exemplifies the importance of Architecture in Remodeling. So much so, in fact, that AIA Seattle architects voted Julie's serene and spa-like mid-century modern remodel/addition project "Home of the Month" for March. The structure and setting provided the cues; what was left to be done was to artfully apply the creative addition and design techniques that Julie is known for.
To expand the modest 1,100sf home as requested, an airy and tranquil second level master suite was added. Although the addition was a mere 300sf, Julie applied her attitude of "fill the space with light and let the outdoors in" to create a special flow from the existing structure into the new.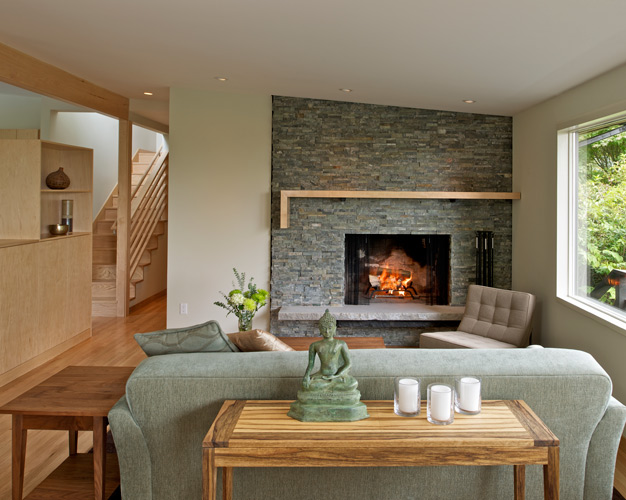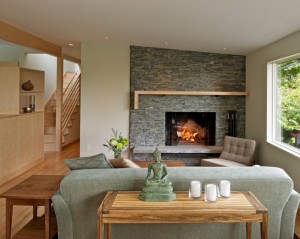 Adding a diffusion of light and selecting a soothing color palette brightened the illuminative qualities of the existing space. The palette, grounded in cool taupe layered with the softest blues and greens, provided a light freshness to this 60 year old home. Installing earth-born natural elements connecting the interior to this home's lovely garden sanctuary completed the substantive transformation of this award-winning project!
To read this article and get a glimpse of just how to release new-found potential in your mid-century classic home, go to:
http://www.seattlemag.com/article/homeowners-opt-spa-feel-their-magnolia-home
Or pick up a copy of the Seattle Magazine, March 2014
More photos of this project can also be found on our CTA Design Builders website:
https://ctabuilds.com/index.php/projects/new-homes/mid-century-sanctuary