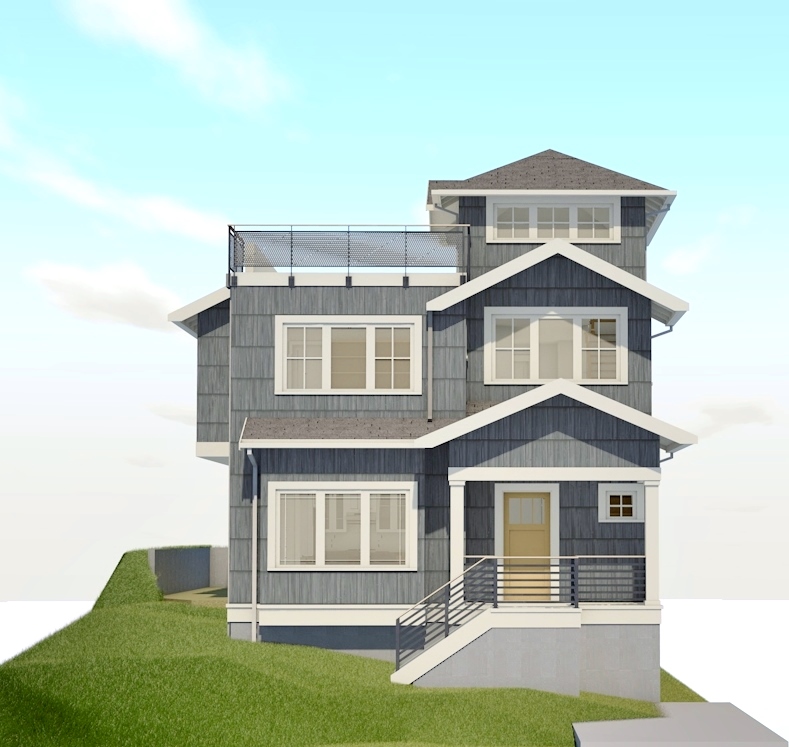 One of CTA's ongoing projects is an addition and remodel to a Wallingford craftsman – conveniently right up the street from our office! We'll describe the process of this house in a mini-series: schematics, construction, and finishes including finished photos. This first blog will talk background, design intent, and schematics.
The owners are a young couple with two little (but growing!) boys and have been pushing the limits of their older Wallingford bungalow for a few years. They love their neighborhood, the density, the convenience of living so close to Lake Union, and especially the view from the highest level of their 1 1/2 story house looking over the lake and Seattle skyline to the south. With such a small lot and tight zoning restrictions, they have been focused on building up for added square footage.
They came to us wanting to add a full new second story addition, replacing the existing cramped 1/2 story seen above in the early 1900s photo on the left and recent photo on the right, but also, if possible, to add a THIRD story bonus room with access to a large roof deck. Since their lot is so small and steep, the roof is really the only space available for spacious outdoor activity.
We've come up with an architectural design that meets the challenge! We relocated the stairs so that they now become a 3-level light well between the main floor and spectacular roof deck, including a semi private family room on the new second floor, surrounded by the family's bedrooms. The main floor plan has been reorganized to allow for more open living, and with indoor/outdoor connection to small deck areas in side and rear yards.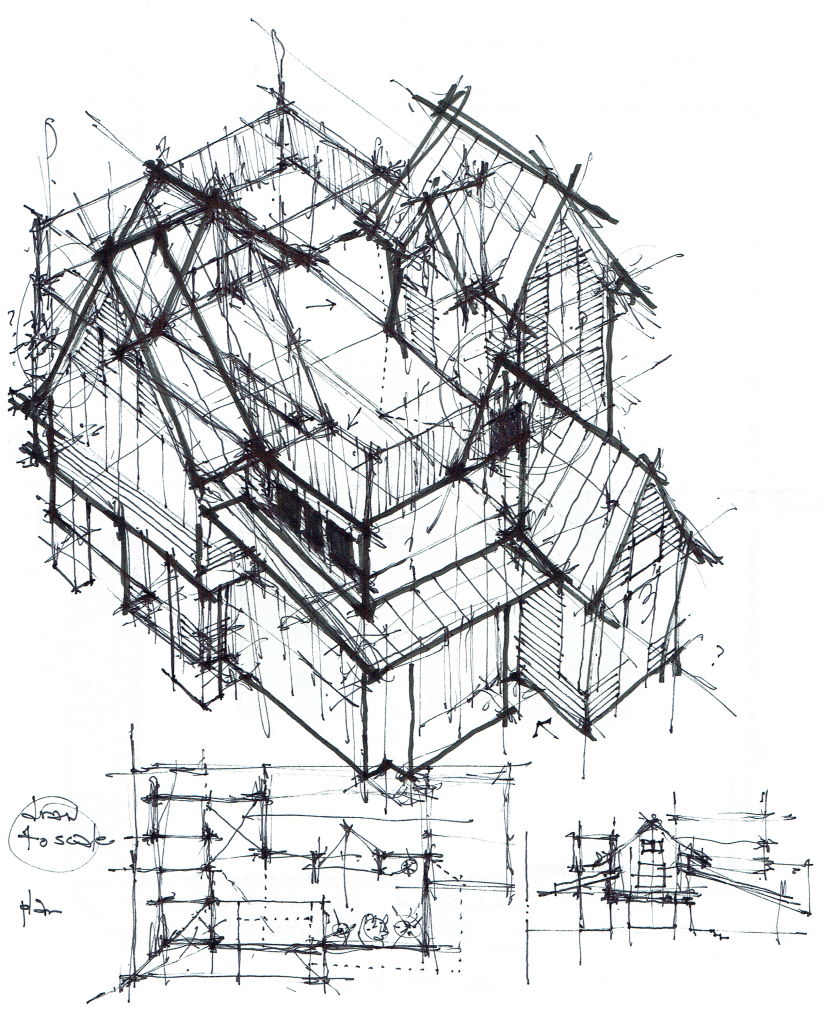 The above sketch was a rough concept from the beginning stages of schematics. Exterior and interior design decisions in the house reinforce the notion of an "urban farmhouse"… springing from the humble cottage beginnings of the original house. Rebuilding the chicken coop in back is part of the plan!