Home Architecture Tips: #1 in a Series of Design Tips from a Seattle Architect.
---
One of the big advantages of living in the Puget Sound area is that just outside there is an awe-inspiring view of the surrounding environment. You don't have to live on a bluff to have this experience either — just open up the walls of your home to let the outdoors in. Opening up walls, adding a light-filled addition, or even just building a new skylight can move mountains when you consider your morale and the value of your house.
For those with a view of the Sound, Cascades or Lake Union, its a clear choice to add some glazing into your life. For others without that mega-view, however, it can be harder to realize the benefits. If you have a garden you love or there's a special focal tree outside, you can open up to let this always-changing bit of nature into your home and if you frame your bit of nature just right, you have just added an "outside room" to your house. So we say to these homeowners, go for it!
Take, for example, the Hilltop neighborhood in south Bellevue. Many of these mid-century modern homes have no "view", except for the beautiful gardens and greenery that surround the area. To maximize the connection between indoor and out, floor-to-ceiling windows were installed and the houses are usually at grade or even sunken several inches below to really put the dwelling into the landscape. To read more about the Hilltop Community, visit Docomomo-WEWA.
Even a basement room can benefit from opening up. A large window-well can provide an expansive feel in what could otherwise be a claustrophobic room. With a few leafy greens outside the window, you can easily add a bright modern feature to an ordinarily dark area.
Or, in cases when you're squeezed in between neighbors and that part of your home is too dark, put some windows in and screen off your neighbor with plantings such as fast growing, well-contained bamboo. You'll now have filtered or dappled light coming in and pleasant greenery you can look out at.When adding windows, think about what you are framing, and how you will see it when you walk though your home. Have light coming from more than one direction for balance and to reduce glare.
Besides letting the outside in, windows and doors are an important part of the 'vocabulary' of your home: they define the look and style of your house. You can update an older home in function, appearance, and quality of light with new banks of windows. A newer home might have larger expanses of glass, where an older home may have windows divided up by mullions. So give consideration to what they look like alongside the other windows of your home, both from inside and out, in scale, and in pattern and organization in accordance with other homes of a similar period. Simply adding or placing windows without consideration of their effect of the facade of your home is, for lack of a better word, ill-advised.
The best way to see how windows look on your home is to draw a picture of your house with all the new and old windows on it. You can simplify this process by sketching over an enlarged photograph of the house. Draw as much detail as you can and then stand back to look at the whole wall!
So, go ahead — capture that view whether it's far away or in your backyard. Bring some nature into your home along with that oft underused light, and you will feel better for it!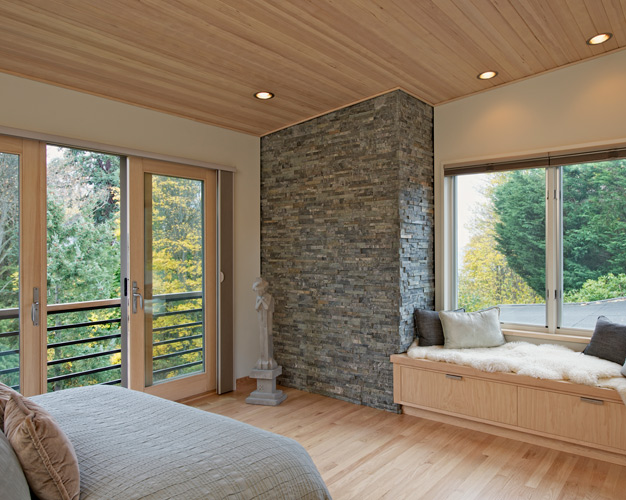 ---
Addition
,
Architecture
,
construction
,
CTA Builds
,
CTA Design
,
CTA Design Builders
,
Design
,
Feasibility
,
Greater Seattle Area
,
Green Building
,
Master Planning
,
Modern Architecture
,
New Construction
,
Remodel
,
Residential Design Build
,
Seattle Architects
,
Seattle Architecture
,
Seattle Design Build
,
seattle remodel