Learning from Rural Japan
Knowing that we would probably want a break from the intense urban world of Tokyo, Buzz and I planned a respite into the middle of our itinerary. We headed up into the "Japanese Alps" northwest of Tokyo where the mountain villages there are known for their well-maintained vernacular architecture. In fact, two towns have been given World Heritage Site status, and continue to function as working rural agricultural centers.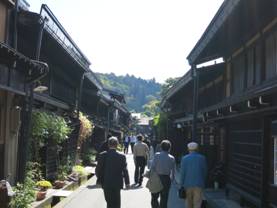 We explored the old town of Takayama: long cobblestone streets lined with shop fronts and dwellings above and in behind. Of course every façade was composed of numerous styles of screens – see my earlier post on "screens"
We spent our nights in a very old, restored grass-thatch roof "ryokan" (a traditional Japanese inn), which was an architects' delight!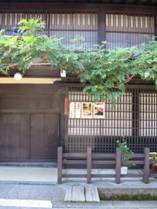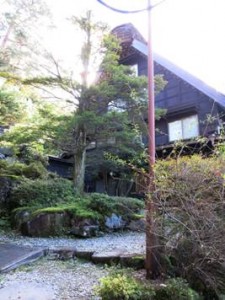 We visited the Hida Museum Folk Village http://www.japan-guide.com/e/e5901.html  an open-air museum exhibiting over 30 traditional houses from the Hida region, the mountainous district of Gifu Prefecture. The houses were built during the Edo Period (1603 – 1867) and were relocated from their original locations to create the museum in 1971.
In a village-like atmosphere, the museum features buildings such as the former village head's house, logging huts, storehouses and a number of gassho-zukuri farmhouses. These massive farmhouses are named after their steep thatched roofs which resemble a pair of hands joined in prayer ("gassho").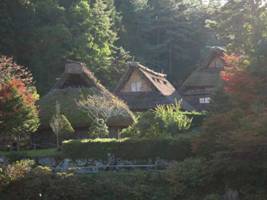 But most interesting to us was to discover that many of the architectural features we'd been seeing in common structures throughout Tokyo were here, although in more primitive (earlier) form! It made us think about how and why an architectural element can become engrained within that culture.
For example: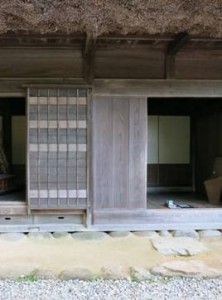 The ubiquitous practice of stepping off the entry path UP onto the floor of one's dwelling. Here in a farmhouse, it makes perfect sense; taking off one's shoes leaves the mud outside, and being up off the ground probably kept the rats out! The interiors of these structures had the requisite tatami mat layouts, and we could imagine how these interiors must have stayed surprisingly clean given their rural setting. But when we thought about how this element continues to be so integral to Japanese design today, it's remarkable that the act of removing ones' shoes and stepping UP into your dwelling (even though your home may be an apartment or hotel in a high rise!) has obviously taken on such deep significance within the culture. Read my first Japan blog post on this concept.
Another feature that puzzled us for many days was a deep box-like screen that we noticed on the exterior wall of virtually every residential structure throughout our travels. We wondered if this might be some kind of storage unit for a fold-down table or cabinet inside the house. We finally discovered here in a 400 year old farm house that it's a screen storage system – for screens that would act like shutters in inclement weather. These are fabricated in contemporary materials for housing still today!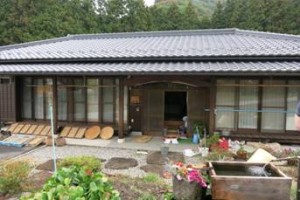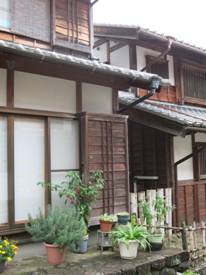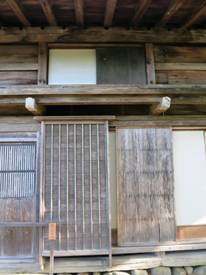 Touring this assemblage of very old rural buildings was fascinating. The structures were exquisitely crafted and the cultural history behind them is incredibly rich. And as we were starting to realize, this architectural heritage has seeped into the fabric of the built environment everywhere, and across centuries.