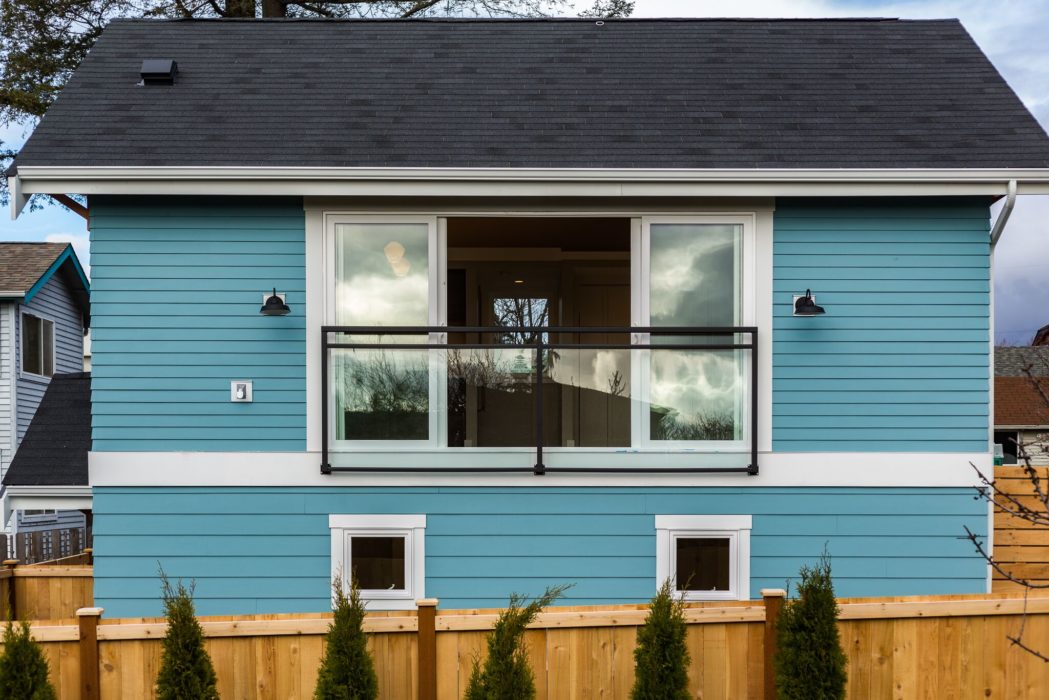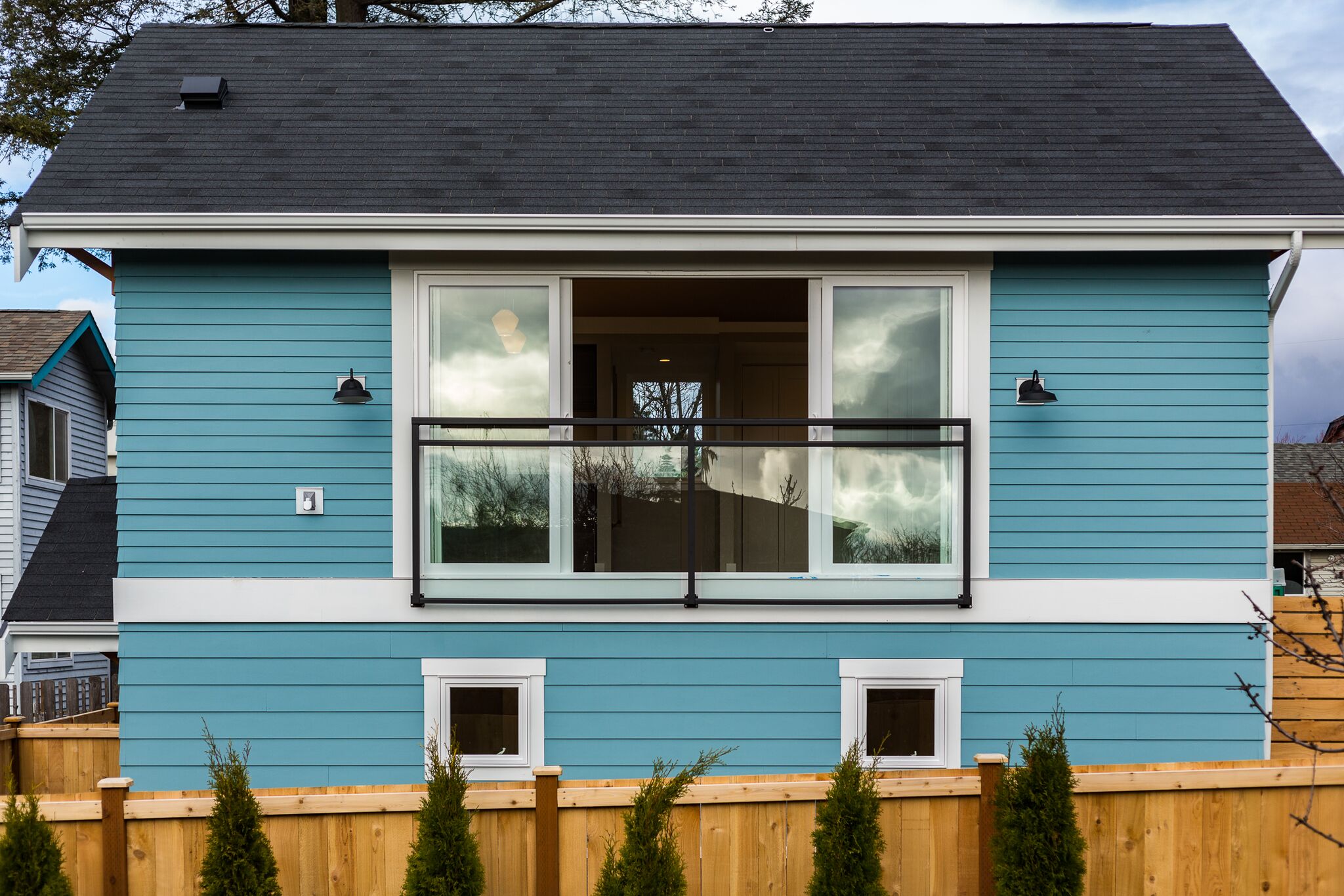 As a Seattle residential architecture firm having considerable experience designing backyard cottages, we'd like to offer our take on the current world of DADUs here in Seattle!
There's a lot of talk about DADUs (Detached Accessory Dwelling Units) these days here in Seattle!  Also known as Backyard Cottages, these are small self-sufficient homes allowed in back yards of Single Family lots, that can be used for rental purposes or visiting guests. They are a great idea! We know many people who are building DADU's to downsize into, then either renting out their bigger house or giving it over to an adult child with young family.  The City of Seattle is very motivated to see more DADUs built as part of their strategy for more affordable housing options within the city. As such, there is a set of proposed zoning changes easing restrictions on DADUs that are up for a City Council vote on July 1 this year.
Info here: http://www.seattle.gov/council/meet-the-council/mike-obrien/backyard-cottages-and-basement-units
As you can see in the link above, there are some important changes being proposed; the main ones being size (bigger), parking requirement (none), and minimum size of lot allowing a DADU (smaller). These key points look like this:
| | | |
| --- | --- | --- |
| Policy Area | How It Is Today | New Proposal |
| | | |
| --- | --- | --- |
| Maximum square footage of a DADU | The maximum gross floor area of a DADU is 800 square feet including any garage and storage areas. The maximum gross floor area of an ADU is 1,000 square feet. | Increase the maximum gross floor area of a DADU to 1,000 square feet; exclude garage and storage areas. |
| Off-street parking requirement for ADUs | One off-street parking space is required for the ADU, unless located in an urban center or urban village. | No off-street parking required for ADUs. |
| Minimum lot size for a DADU | The current minimum lot size for a site with a DADU is 4,000 square feet. | Reduce the minimum lot size for a site with a DADU to 3,200 sq. ft. |
At this moment in time, it's unclear how the city council will vote on each of the individual points being debated, and when they do, how long it will take for the building department to adapt the new regulations.  If your lot allows a suitable DADU to be designed under the current regulations, you can get started anytime. However we have clients who have a lot size that's smaller than the current minimum required for a DADU, and others who don't want to use up precious yard space for the currently required second parking spot; these folks are waiting for the new regulations to take effect before we start designing their DADU.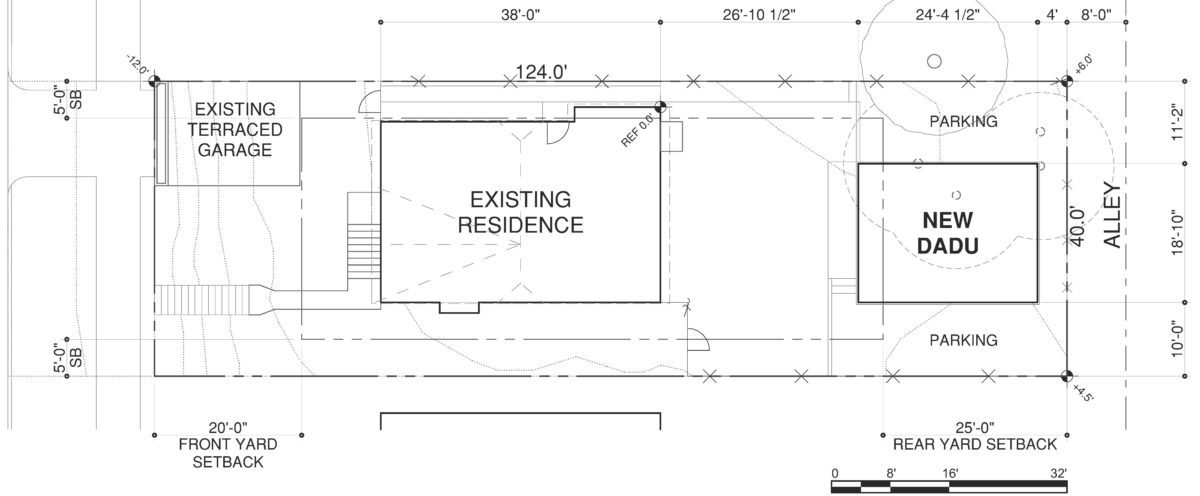 The big issue though, in getting a DADU built, is its considerable cost. In our regular conversations with other architects and contractors, it's common experience that an 800sf DADU is $300k minimum. There was an AIA DADU tour in Seattle last weekend (June 15) where costs were posted. The costs ranged from $312 to $505/square foot.
Why are DADU's so expensive? The main reason is that the most expensive rooms in a house are its kitchen and bathrooms. In a larger home, these spaces take up a smaller percentage of the total square footage, so the average cost per square foot is lower. A DADU has a lot less square feet, and a big chunk of that space is high-cost space: kitchen, bathroom(s), laundry etc., creating a higher sf cost overall.  Other expenses that crop up are potential required second sewer hookup fee from the county, and difficulty of construction access to a rear yard. Plus there is no size efficiency developed i.e. smaller projects cost more per square foot.  And of course the main driver of expense is the simple fact that construction costs have gone through the roof!

Nonetheless, if your property and budget can handle it, a DADU can be a way to open up terrific potential for using your property more creatively – whether it be for your visiting parents or occasional renters, or making it possible for your grandchildren & family to live across the courtyard!   If you're considering the possibility of a DADU on your property, give us a call! We'd be happy to assess the feasibility of your particular situation in light of all the regulations – both today, and after the dust settles with the upcoming proposed changes.