Our last post on the Bainbridge Island Farmhouse left off with construction steaming ahead; the framing was up and roof was being installed. Our most recent site visit showed the exterior being sided, trimmed, and painted, while a flurry of work was still being completed on the interior.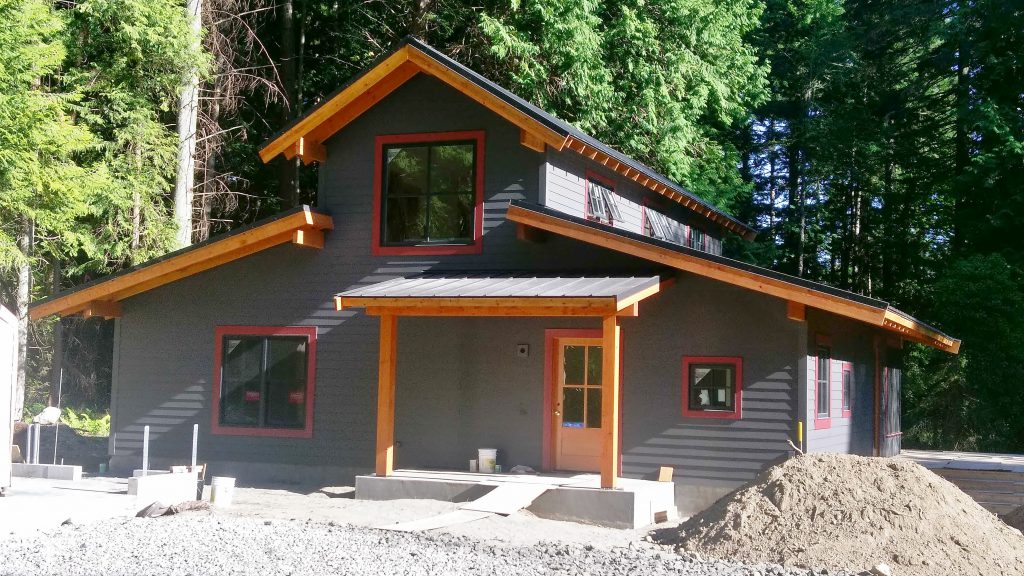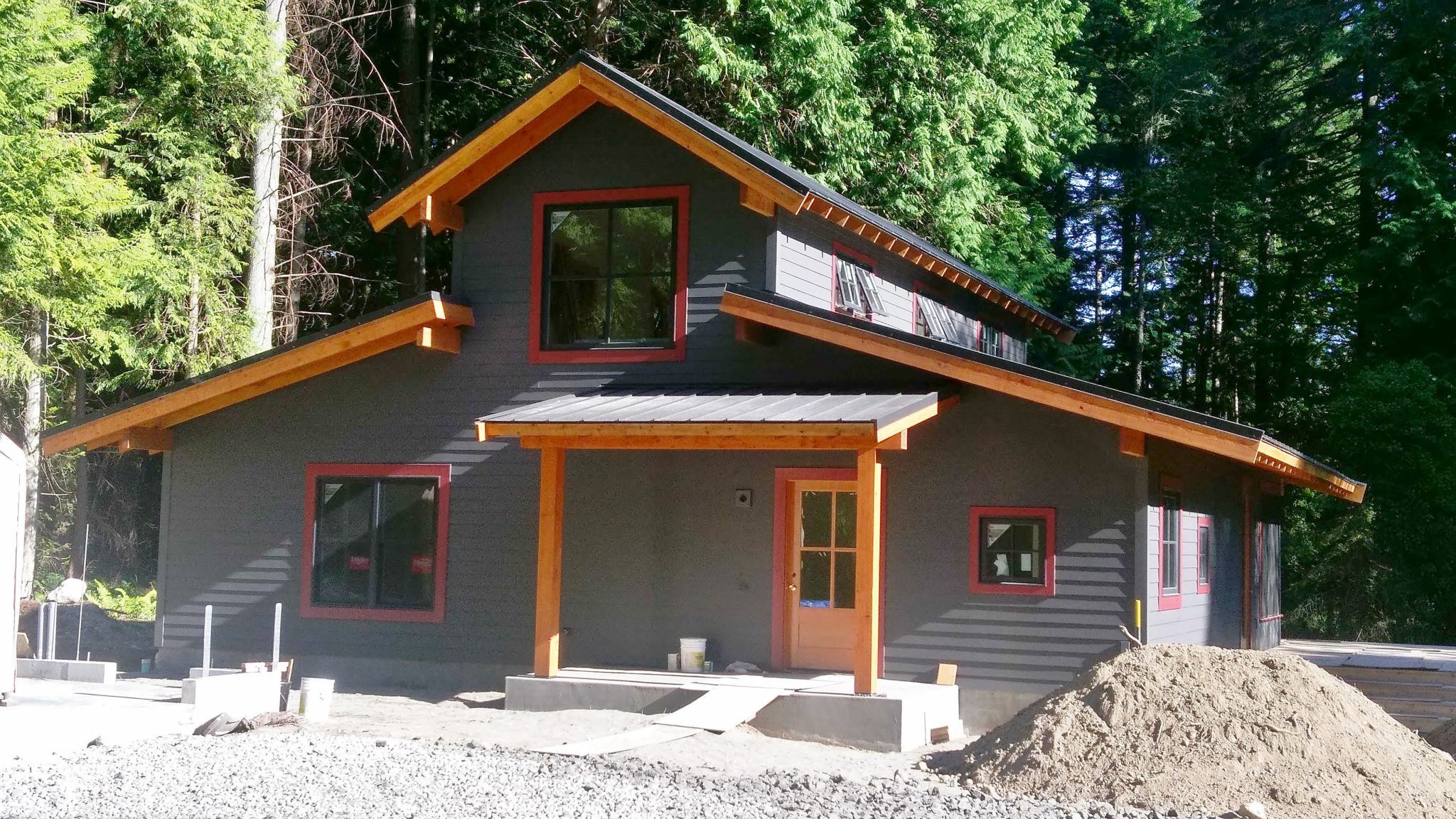 With the house fully closed in, work is progressing quickly on the interior; the next few photos show the sheetrock going up against the fir windows and then being mudded, trimmed, and painted. The next step is flooring, cabinets, tile and other finishes before it's completely move-in ready, which is scheduled for later this fall.
For a look at the design behind this house, check out First Sketches, an early look at the design, orientation, and site planning of this charming aging-in-place home.
The floor plan of this home is designed such that all activities can be accomplished on the main level for easy access in and out to the driveway and accessibility throughout the house. A loft running the length of the building brings light into the public areas of the house and provides room for the owner's quilting hobbies and beds for her grandchildren and extended family.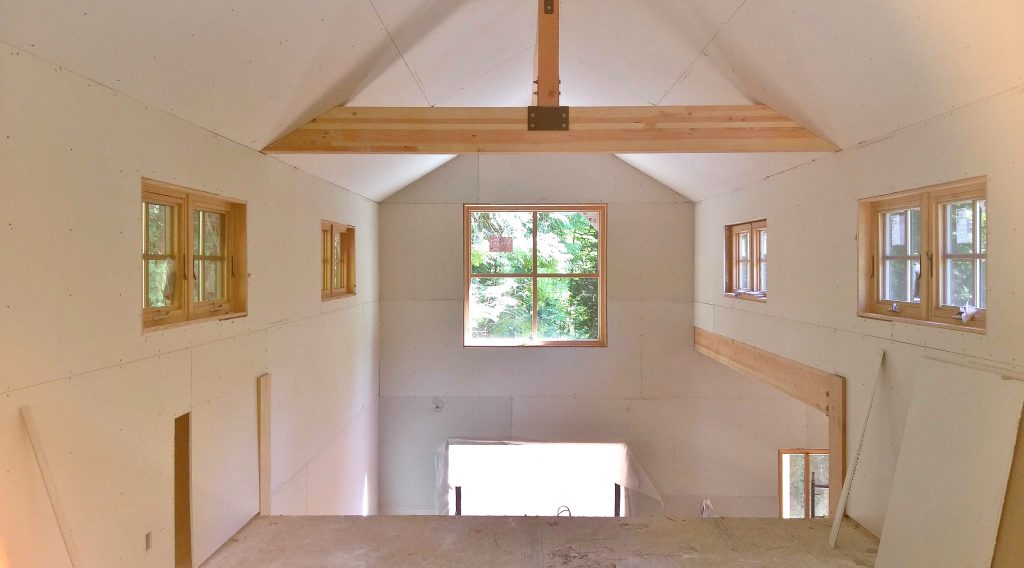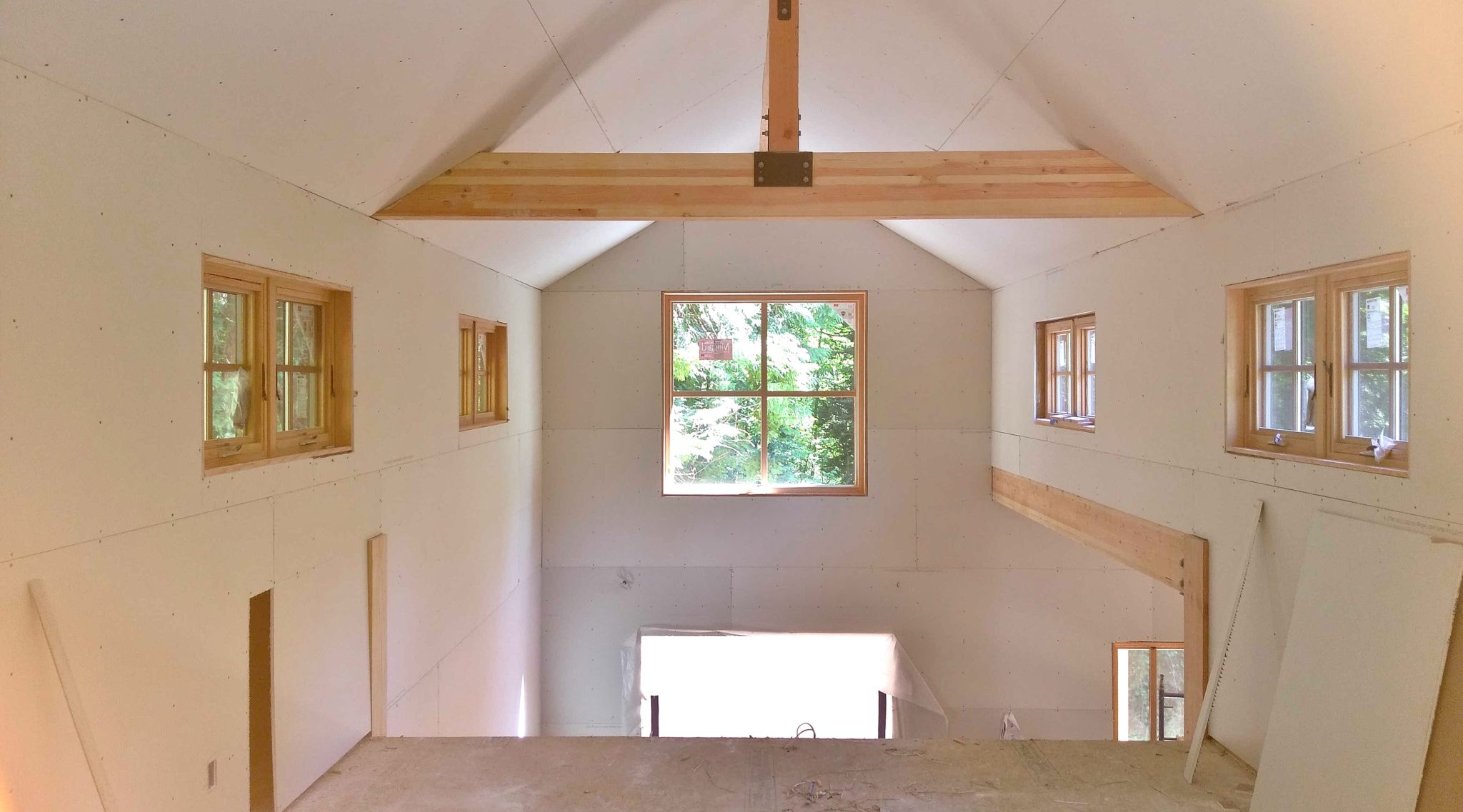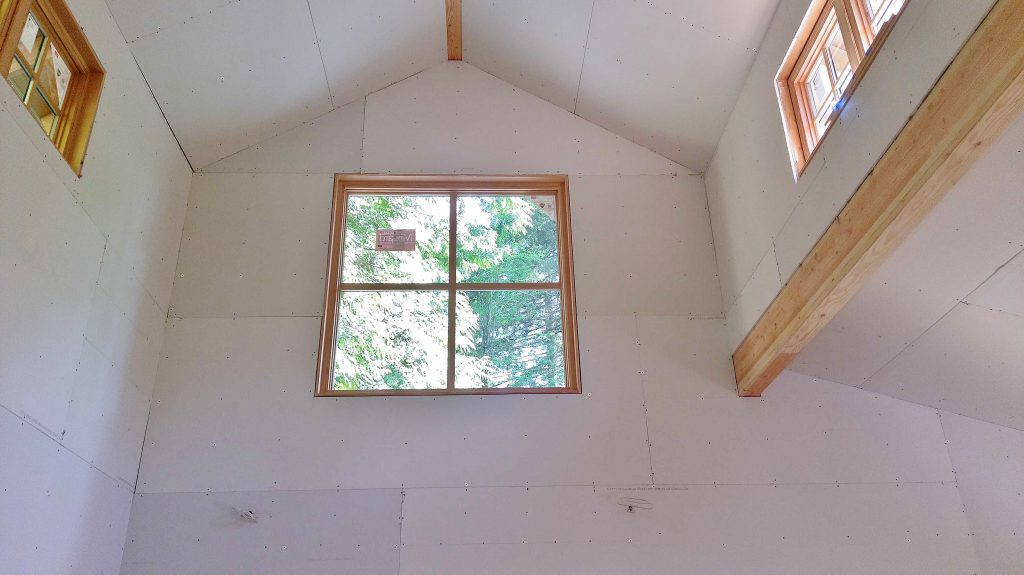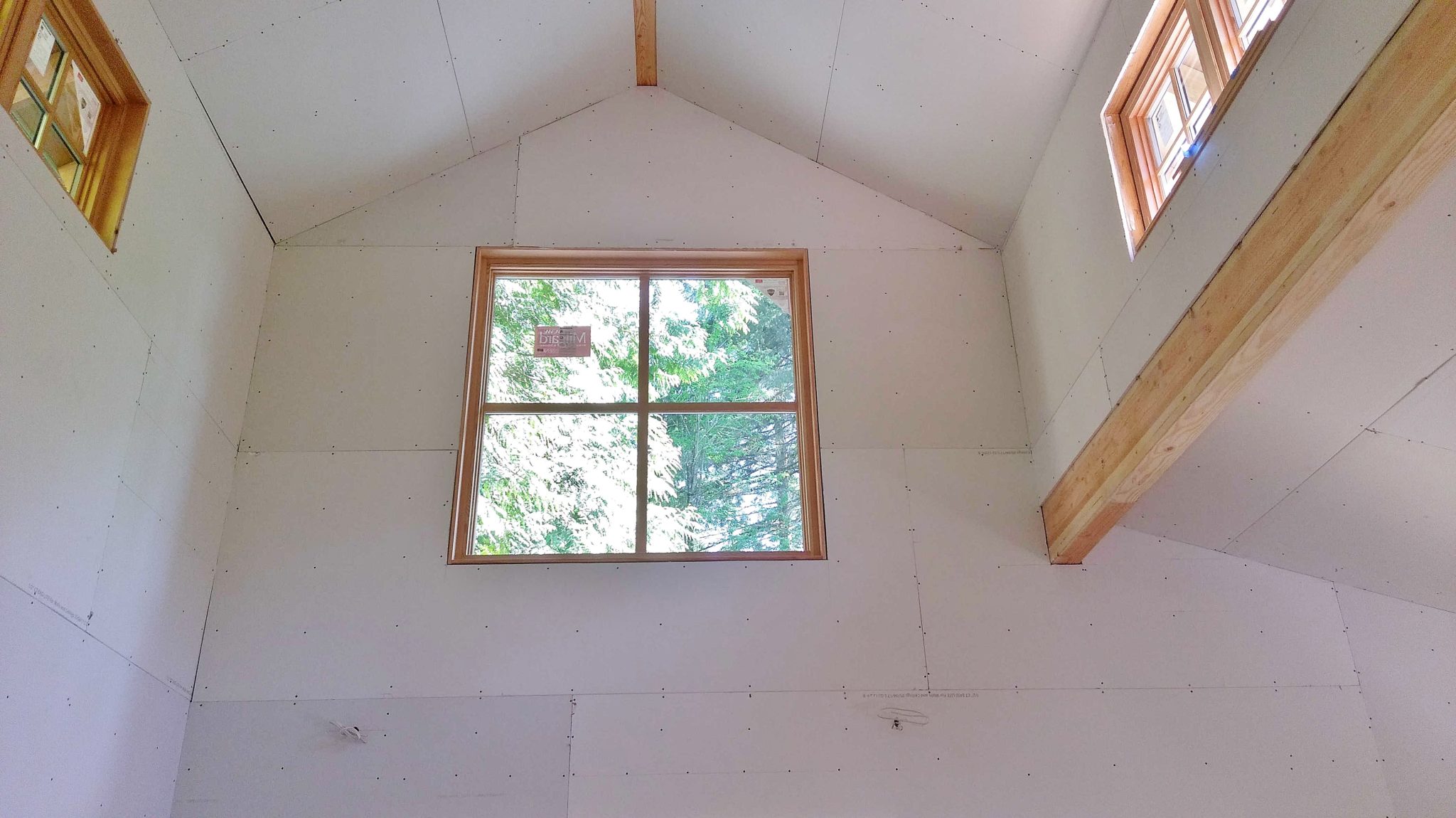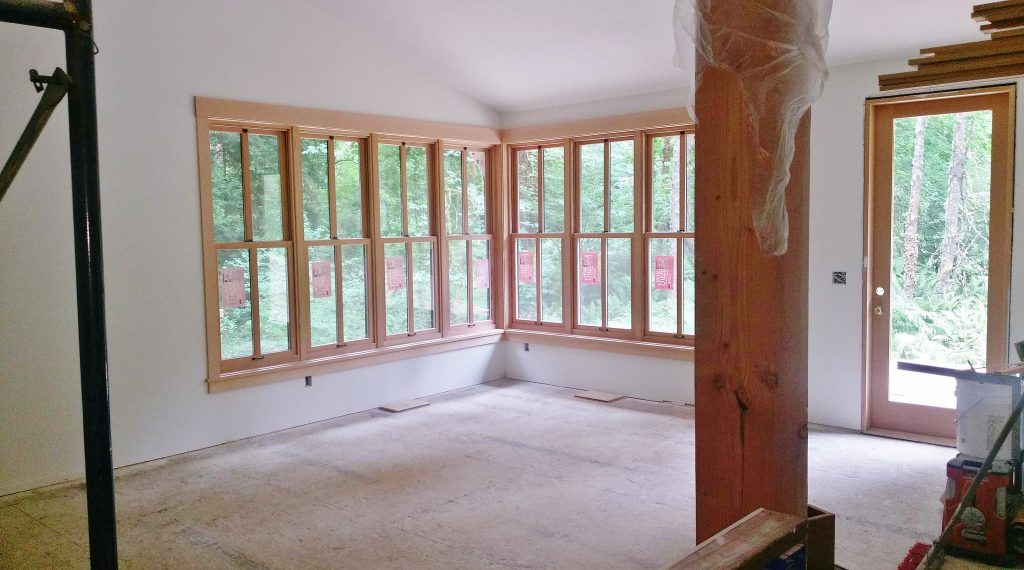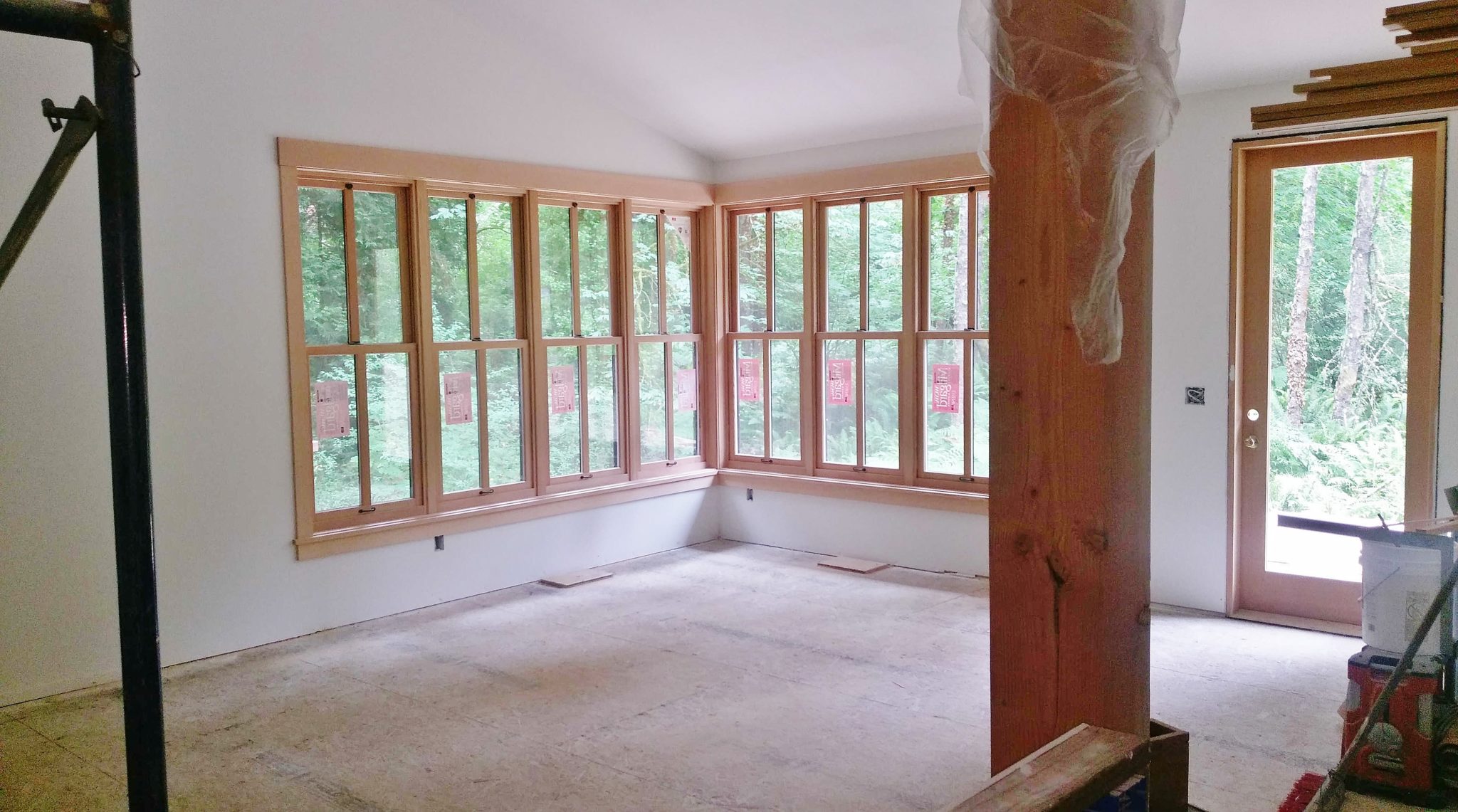 ---