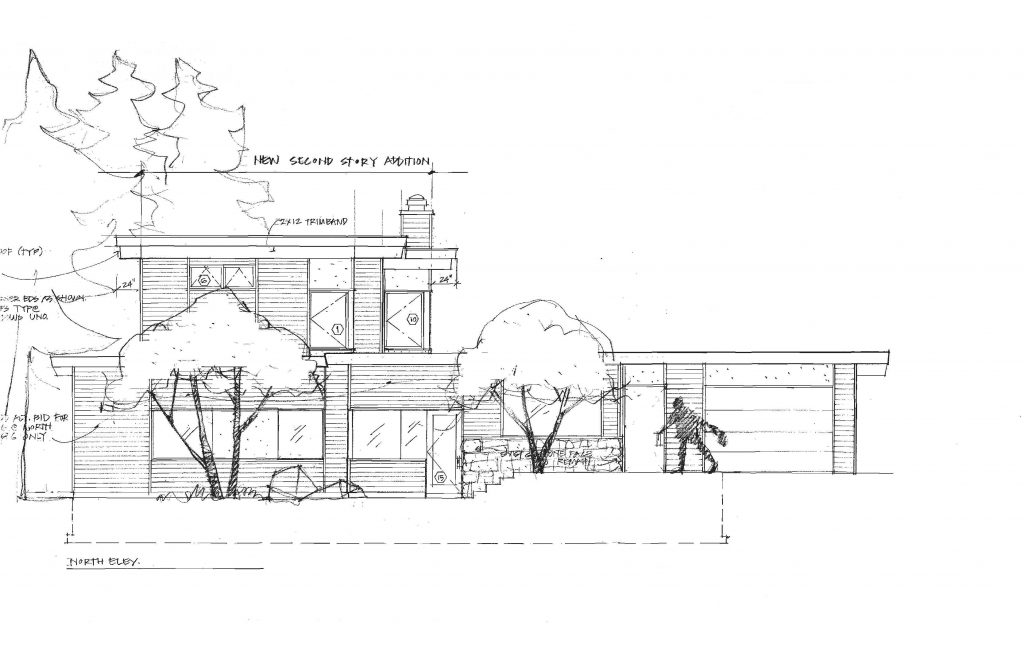 We were asked to design and build a second story addition to this 1954 rambler in Magnolia. It's a small-size house located in a lovely garden setting with a drop-dead view to Puget Sound, but was in need of a whole-house refreshing, along with the new Master Suite upstairs.
Critical to us was that the new second floor be designed in the same architectural language as the original house; this meant a roof design that was the same low-pitch slope as the lower roof – a portion of which still remains. Since the entire new second floor is the master suite, we convinced the owners that the whole interior space could be open – the walls stop short of the sloped ceiling above. A lovely diffuse quality of light floods in from high windows, filtering in and around the spaces, and through frosted glass wall panels. The result is serene and meditative – perfect for this bedroom aerie.
The house remains a mid-century classic, but now embraces a 21st century modernist aesthetic.
---