Our process
Our first contact with you
We usually first meet via an email, a phone call, or an introduction.  We'll get some basic information about what you want to do – new house? Remodel? Accessory unit? DADU? Or, maybe 'Something Else', like a backyard office?  A container building?
We'll ask you about YOU, your property, the location, why you like it, and what you want to do. And then we'll tell you a little about us, our history from way back from when we were swinging hammers to becoming an architect-led design/build company to being an all design architecture firm now.  We'll talk about your budget. We have this dialogue because we want it to be a good fit! Then we'll meet.
First meeting
If you're building something new, we might meet at your site or in our office.  If you're wanting to remodel or build a DADU (detached accessory dwelling unit) we'll likely meet at your residence.  If that doesn't work, we can use maps and pictures to find out much of what we need. At this meeting we'll brainstorm ideas with you, taking into account what you want to do and how you live, your specific location, whether in-city or out, your neighborhood, where there's sun, wind and rain, or traffic noise, or wetlands, etc. etc. We'll also talk costs. We want to do everything we can so that we are in agreement about your project and on the same page.
Next, starting the design process
The design process is broken down in discrete pieces as we move from general to specific to details.
The first phase is
Pre-Design
This is when we do our due diligence to learn about you and your property and what might affect designs.  We'll look at plat maps and identify relevant zoning and environmental issues: you might be on a steep slope or a wetland; you might be able to grandfather in some existing nonconforming structure and even build on it;  you might have a reverse corner lot with special rules; etc. We'll review permit history. We will photograph and measure the property. Basically, we walk through and around studying and learning about your site. We give you our Design Questionnaire that queries you about how you live and what you like so that we can make a design that's a good fit for you, and your family.  We'll give you homework too – gather images of what you like and talk to us about it! (don't worry, we'll tell you where to find images).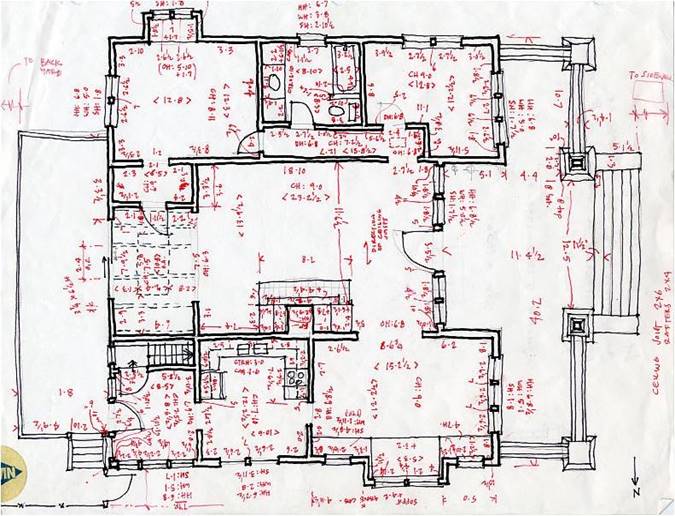 Next is
Schematic Design
This is when we take all that we have learned and what we know about you and your project, and explore ideas.  This can be through hand sketches and physical models, or computer sketch drawings and 3D computer modeling – or any combination of these – whatever works to communicate our ideas to you.  We then have a working meeting where we present these ideas to you and get your feedback. There might be one or two or even three ideas. We go back and forth, reworking the design(s) as may be needed, until we arrive at a design that works all around:  it solves the design problem, it is functional and pragmatic, it is beautiful and something you'll want to look at and live in, it is something that you will be proud of.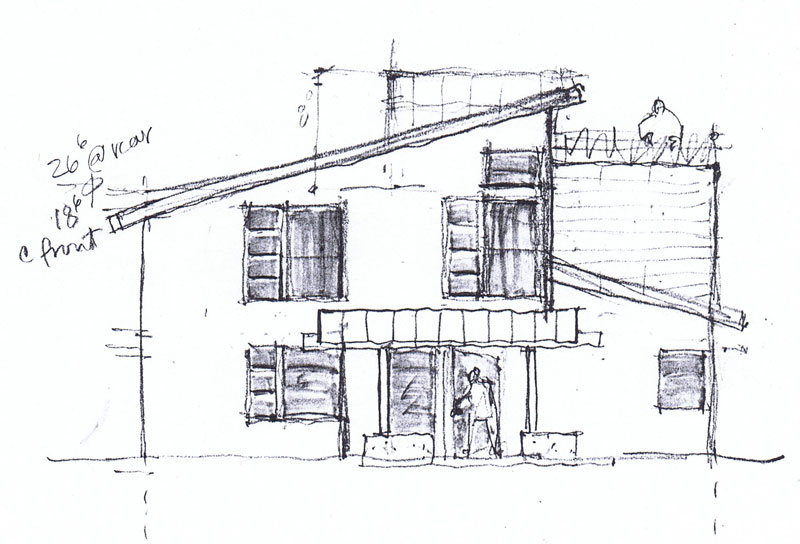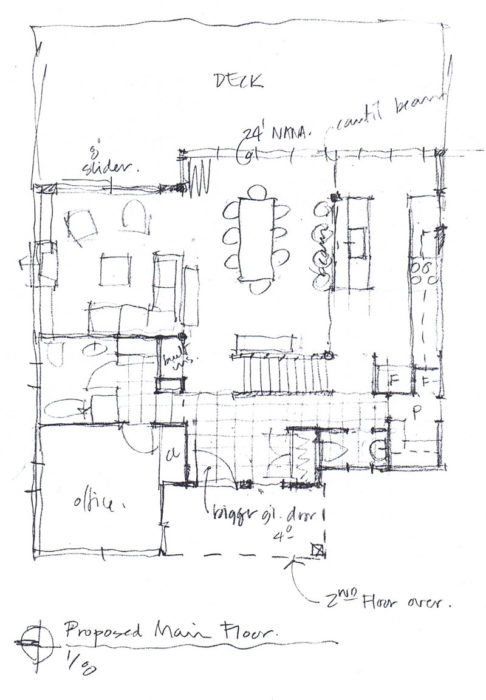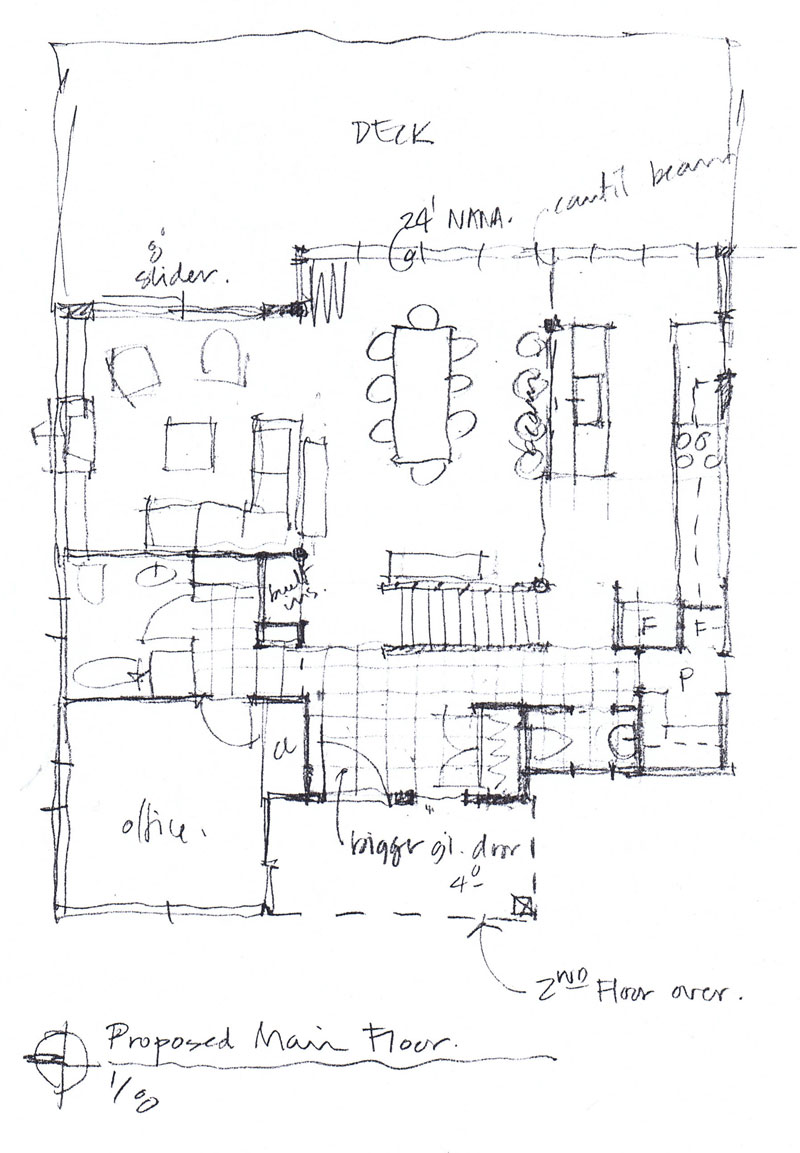 Permit Drawings
Once we've arrived at a final design, we upgrade the drawings so that they can be submitted for permit.  This involves adding a lot of additional information such as dimensions, energy use, and engineering as needed so that the plan reviewers can determine this meets all the requirements of the code, including energy use, zoning and other life safety items.  Plans can be many pages long, and include site plans, floor plans, elevations, schedules, notes, and etc.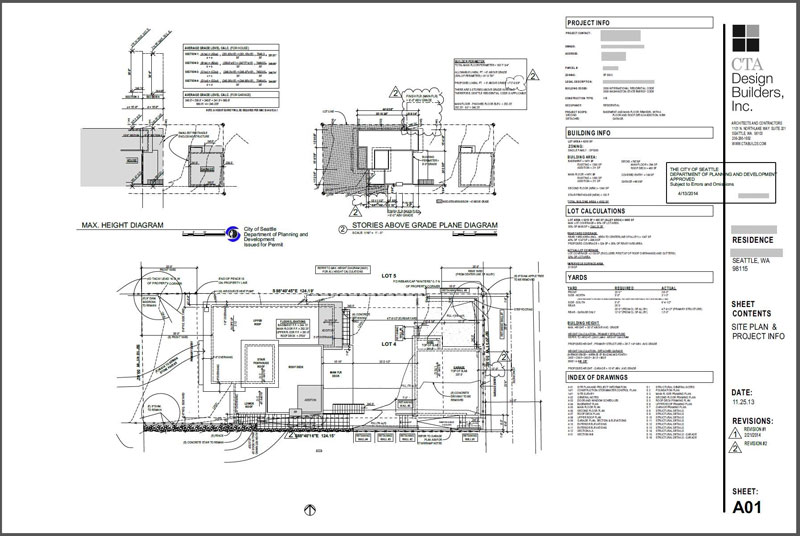 Design Development, Specifications & Construction Documents
While your project is being reviewed by the appropriate authority, we work with you to select materials and design the interiors – the kitchens, bathrooms, built-ins, the flooring, the tile layouts; we present ideas for material choices, colors and textures.  This means we work to select the windows, doors, plumbing and electrical fixtures, railings, tile, flooring, finishes, colors, and even door knobs, cabinet hinges, screen colors, etc. etc. We present our ideas to you; we work with you to make an often overwhelming task reasonable and actually fun!  Additionally, we are drawing up construction details so that a contractor can build the project, exactly they way we both expect it to be!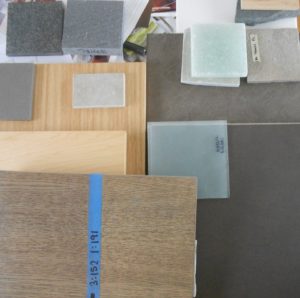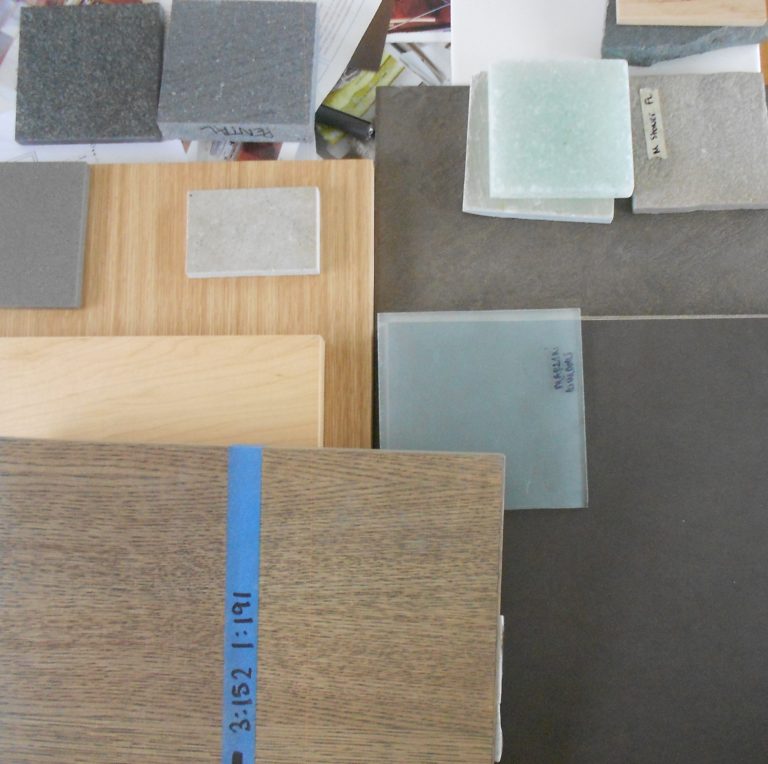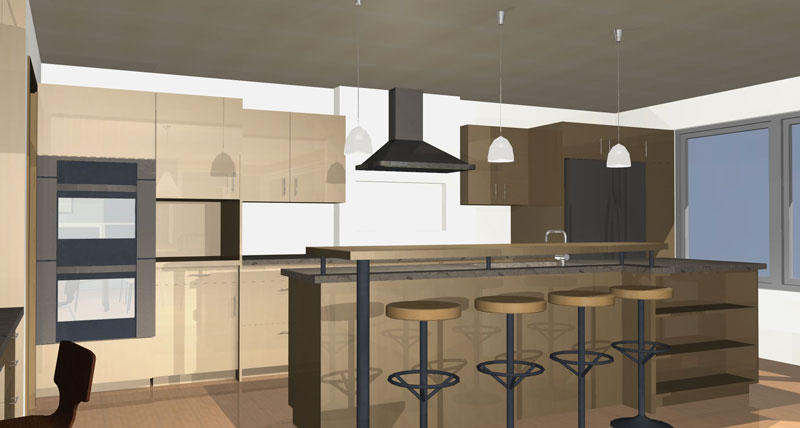 We put all this effort into a Bid Set 
We collate all this information into a nice neat package for contractors to price and bid.  We evaluate the bids with you. We evaluate the contractors for you. We guide you to select the right contractor, who demonstrates a combination of skills, good pricing, timeliness, personality and availability.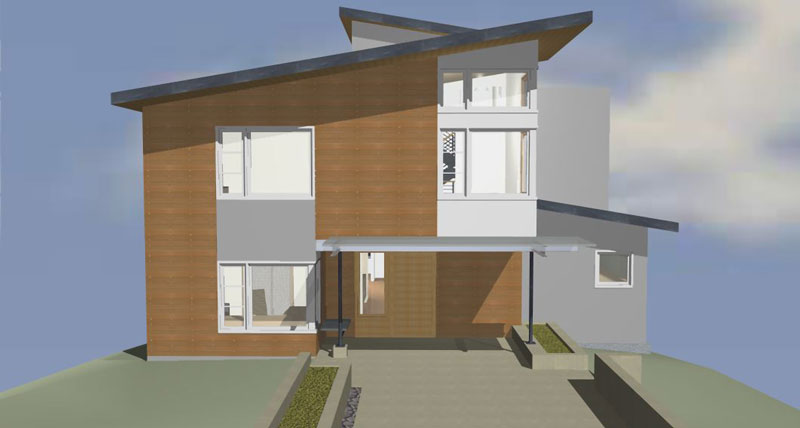 During construction we are your agent.
We make sure the contractor understands and builds the project to a high quality, using best practices, and as per the plans. Contractors like us, but they are not designers.  We have regular site visits, usually with you, the contractor, and subcontractors when needed. We walk through. We use our considerable construction experience and we note what's been built well or what might need improvement.  We work details out. We may even tweak the design. And, we review the schedule. We review the contractor's invoices to ensure accuracy. When it's nearly complete, with you we create a final "punch list" – the last things to do before it's yours to live in and enjoy fully!