This is an existing house on a spectacular low-bank lake waterfront site in Seattle. One section of the original house is very old and traditional; other later additions were somewhat poorly considered. Our remodel has gutted the house and exterior completely except for select architectural elements of the original structure.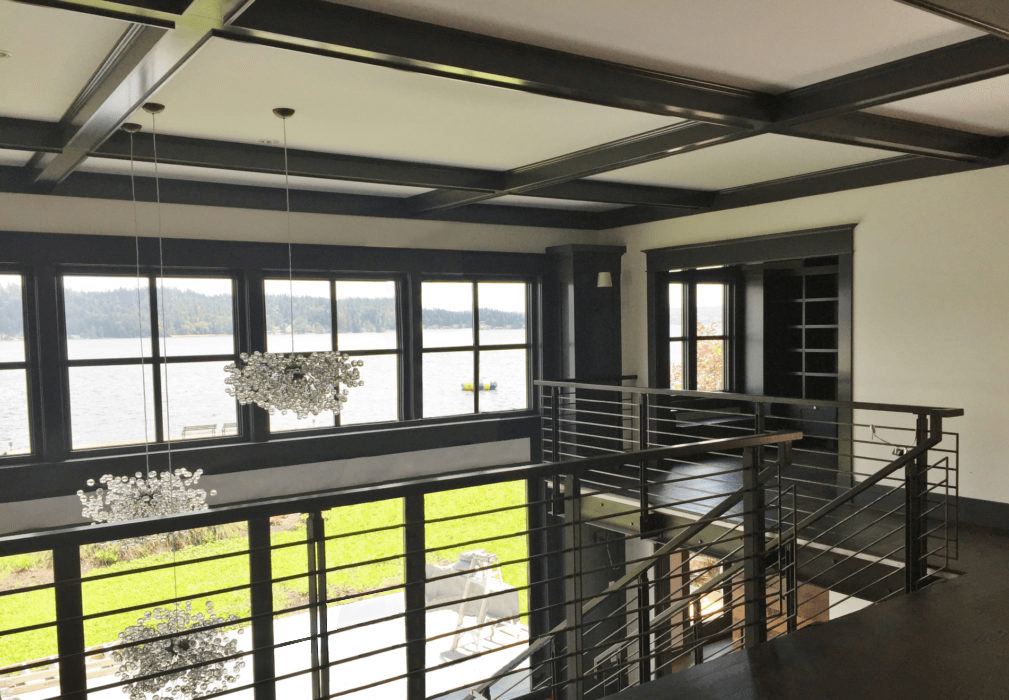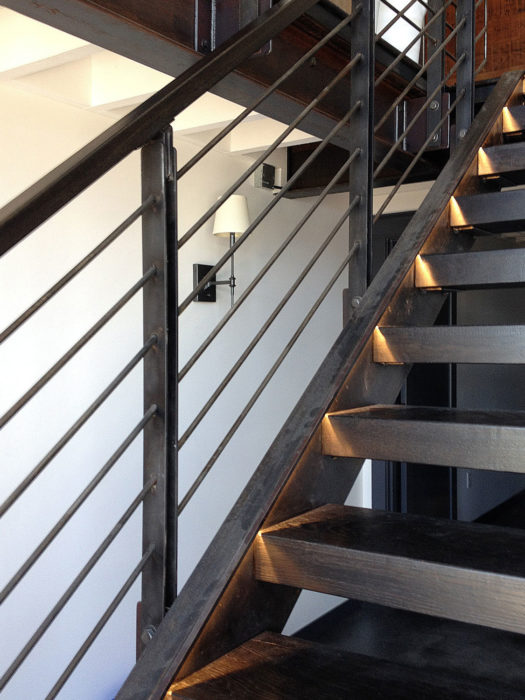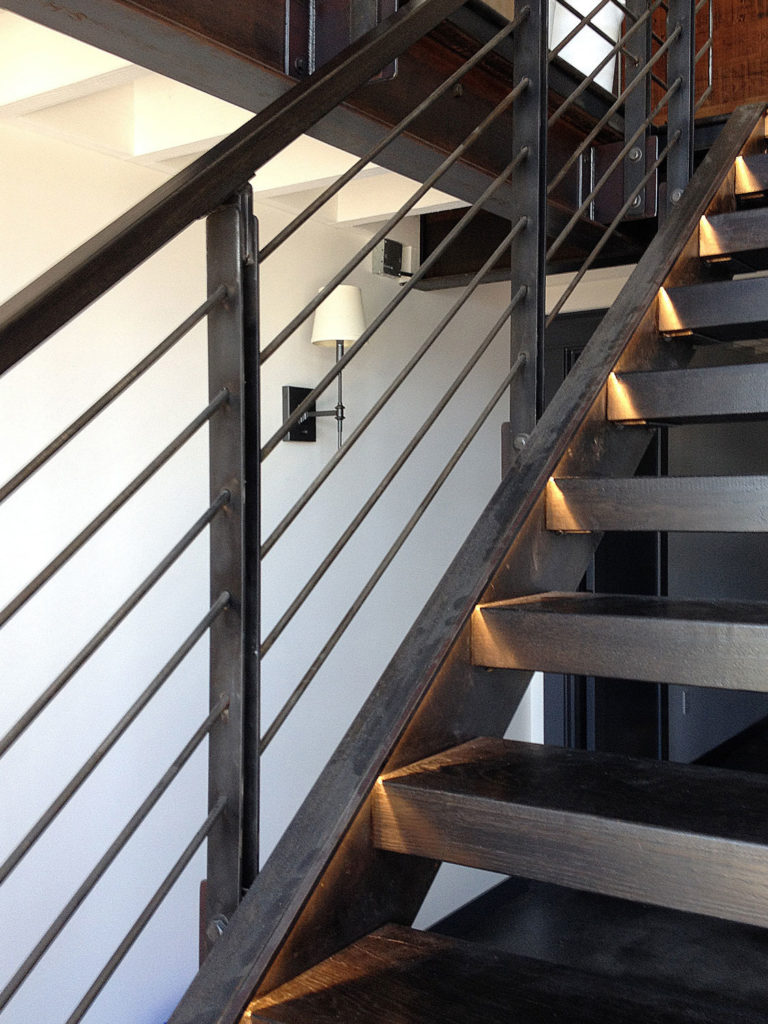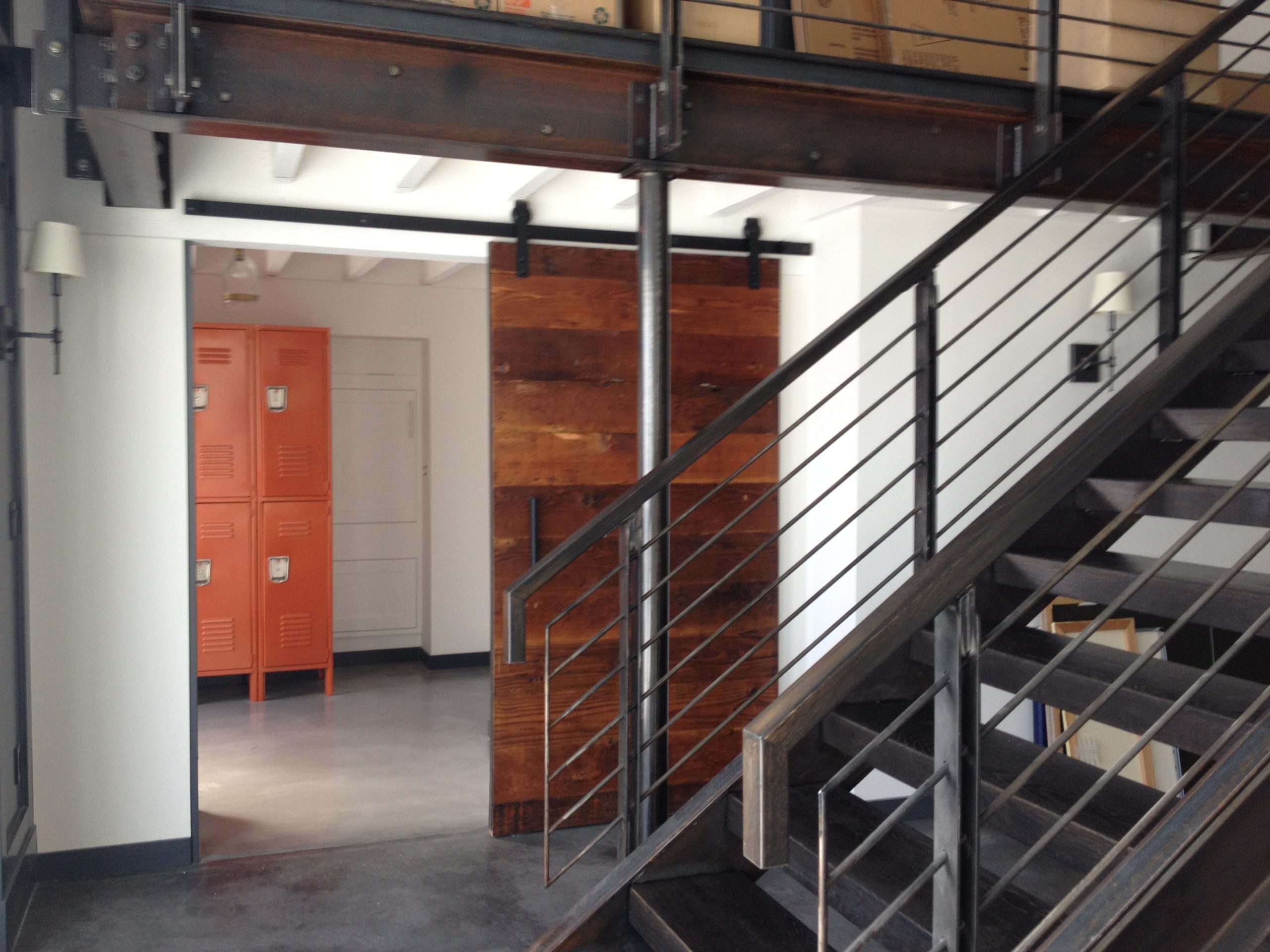 The house was situated in a most unfortunate way: the only rooms connecting the interiors to the lake were in a dark, damp daylight basement.  Now home to an energetic young family, the whole layout of the house had to be reconsidered.  The home has a unique history: originally built in Kirkland in the early 1900's it was transported by barge to its current location by a previous owner, who also added a large addition – but which grew into a rabbit warren of rooms.  Our design responded to the owners' desire for space that was more open and communal; they wanted to be able to eat, play, and live seamlessly between the water, yard, and interior… to blur the boundaries between inside and out, and to do away with level changes and stairs between their living areas and the water's edge.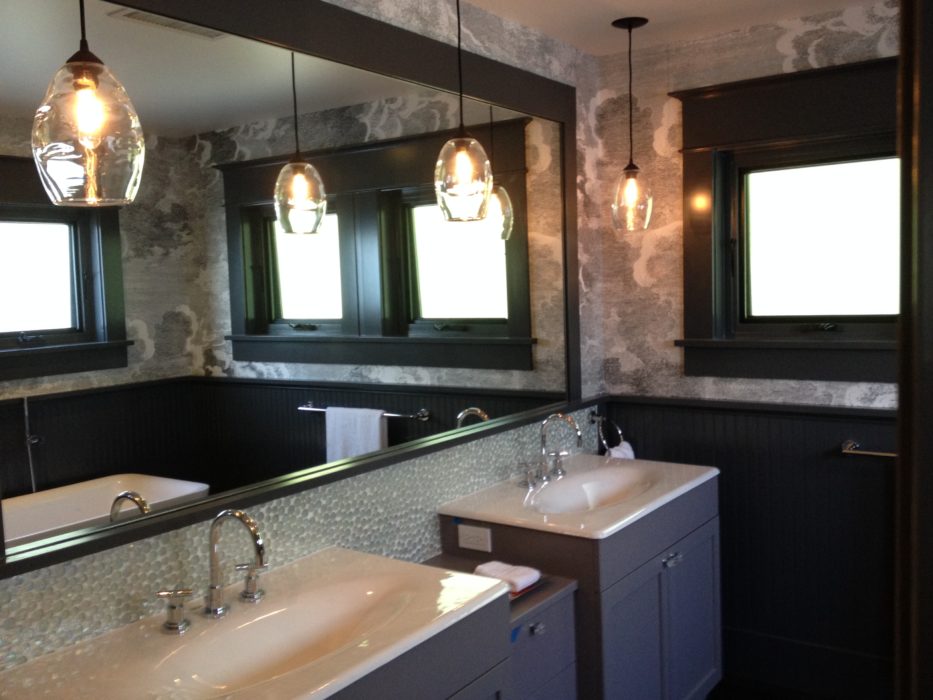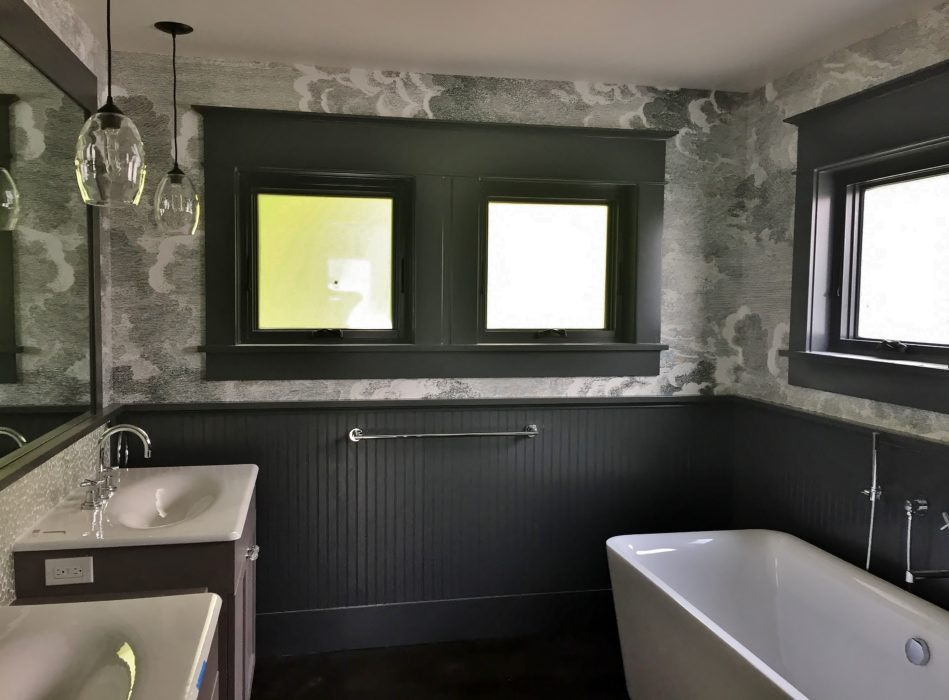 Eschewing normal architectural layouts, we flipped the floor order! The garage and front door/entry areas remain at street level, but once inside, the house dramatically opens up on the upper/Street Level to a 2-story space with a mezzanine looking out towards a breath-taking view of the lake. A new blackened steel staircase directs flow down to the open living/dining/kitchen areas on the lower Lake Level. These spaces open out to the patio, yard and waterfront via huge folding glass walls.
The "new" house is now a light-filled, spacious and elegant home, yet very family-friendly, with its easy, no-maintenance interiors connecting directly to the fabulous playground outside!