This in-city house was designed for a young family and is phased so it will grow as the family grows. The home is arranged in a linear fashion on the rectangular corner lot, taking advantage of access to the open spaces to the east and north.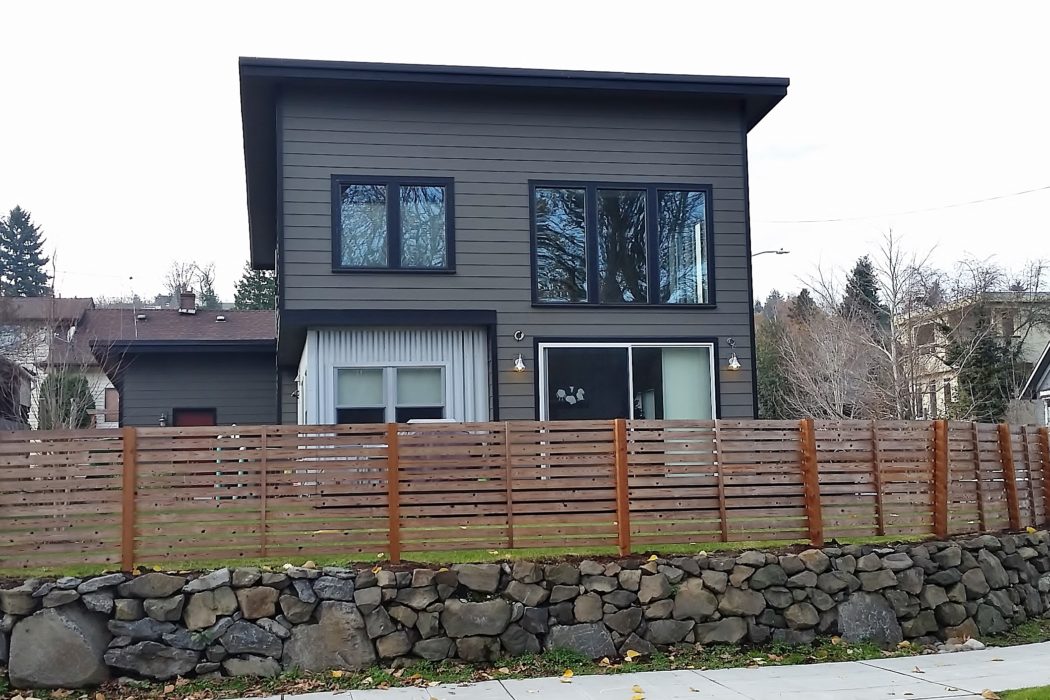 It is contemporary in style with touches of an earlier era, saying hello to the street with a welcoming entry porch and vestibule, then opening up into a dramatic, double-volume common space, containing living and dining areas with an adjacent open kitchen and its own smaller eating area.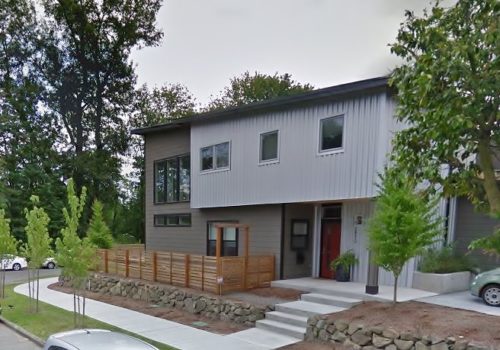 Upstairs there is a master bedroom with walk-in closets, a large bathroom, and two smaller bedrooms sharing a second bath. There's also a two car garage with kayak & bike storage and for phase two, an unfinished (but planned) basement that will house a play room, two bedrooms, and extra storage. There are views to the Cascades from the master suite, and easy, open access to the garden on the main level.