This new backyard cottage (DADU – Detached Accessory Dwelling Unit) is recently completed.  It is 800 square feet with two bedrooms and 1-1/2 baths on the lower level;  the kitchen, eating and living areas are on the main floor with a space-enhancing cathedral ceiling, good south light along with amazing views including Mt Rainier!  There's dedicated parking and screen-wall fencing to ensure a privacy between the main house and the DADU.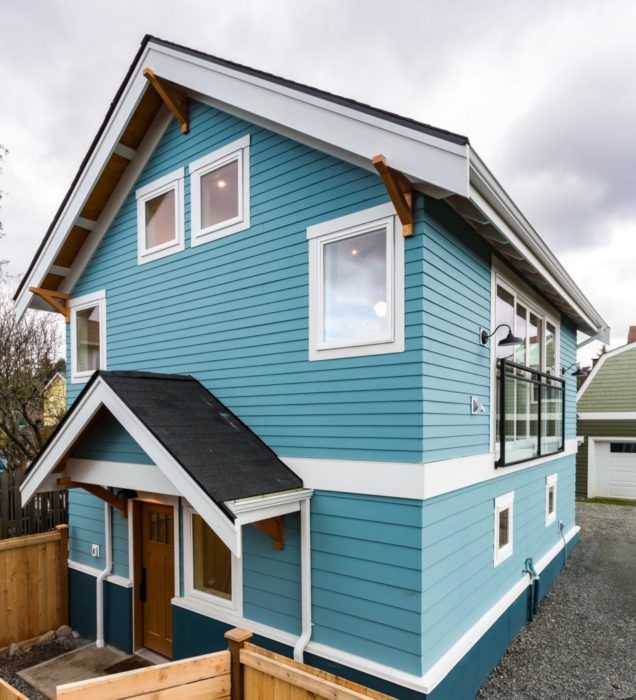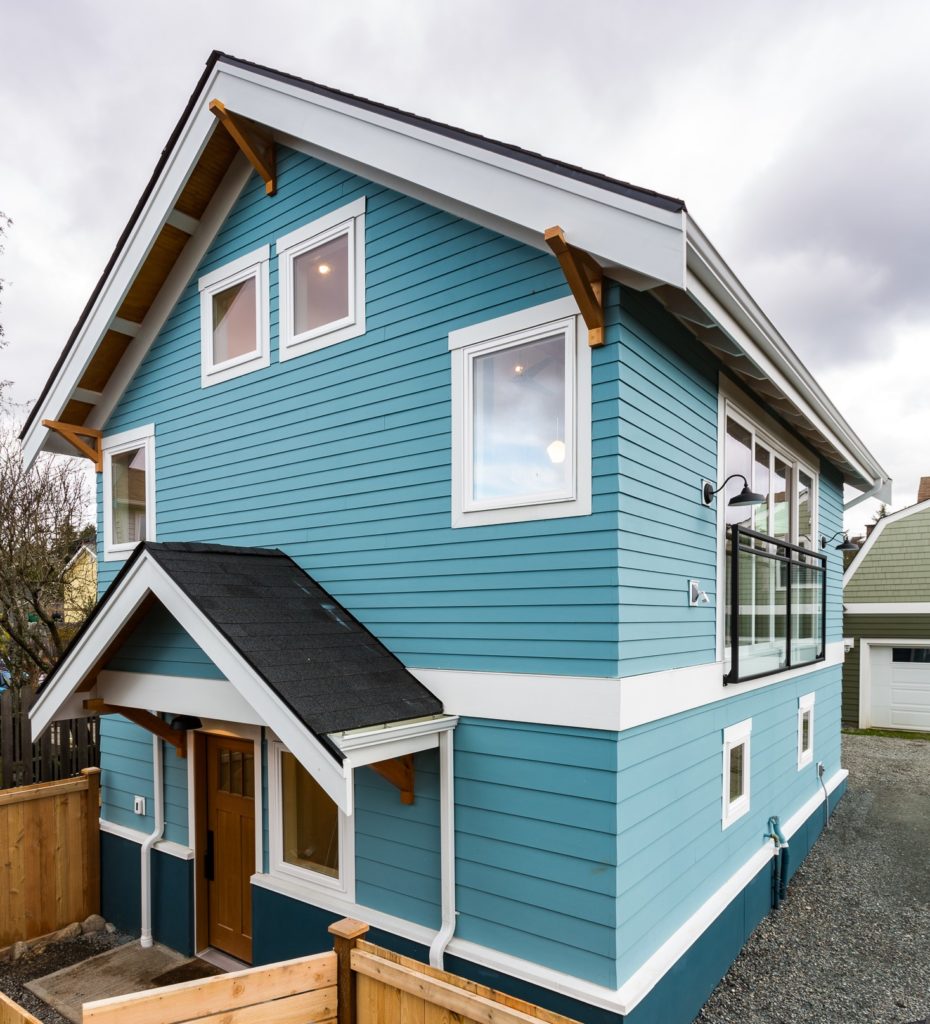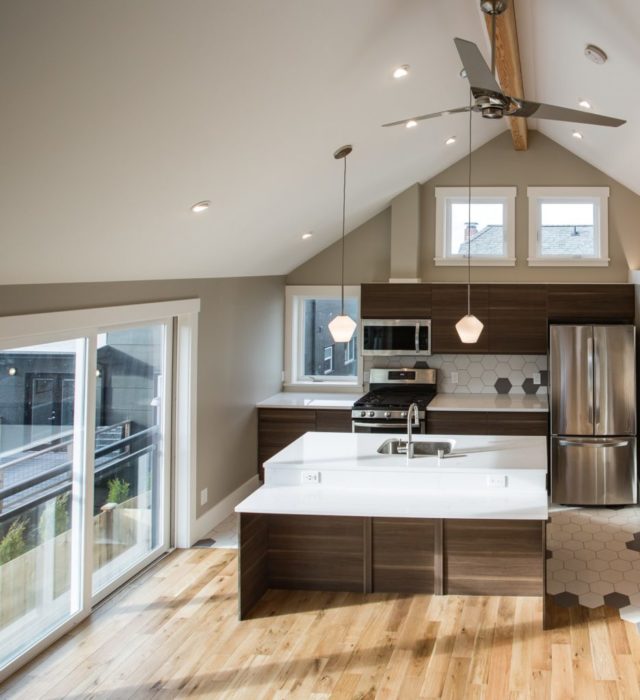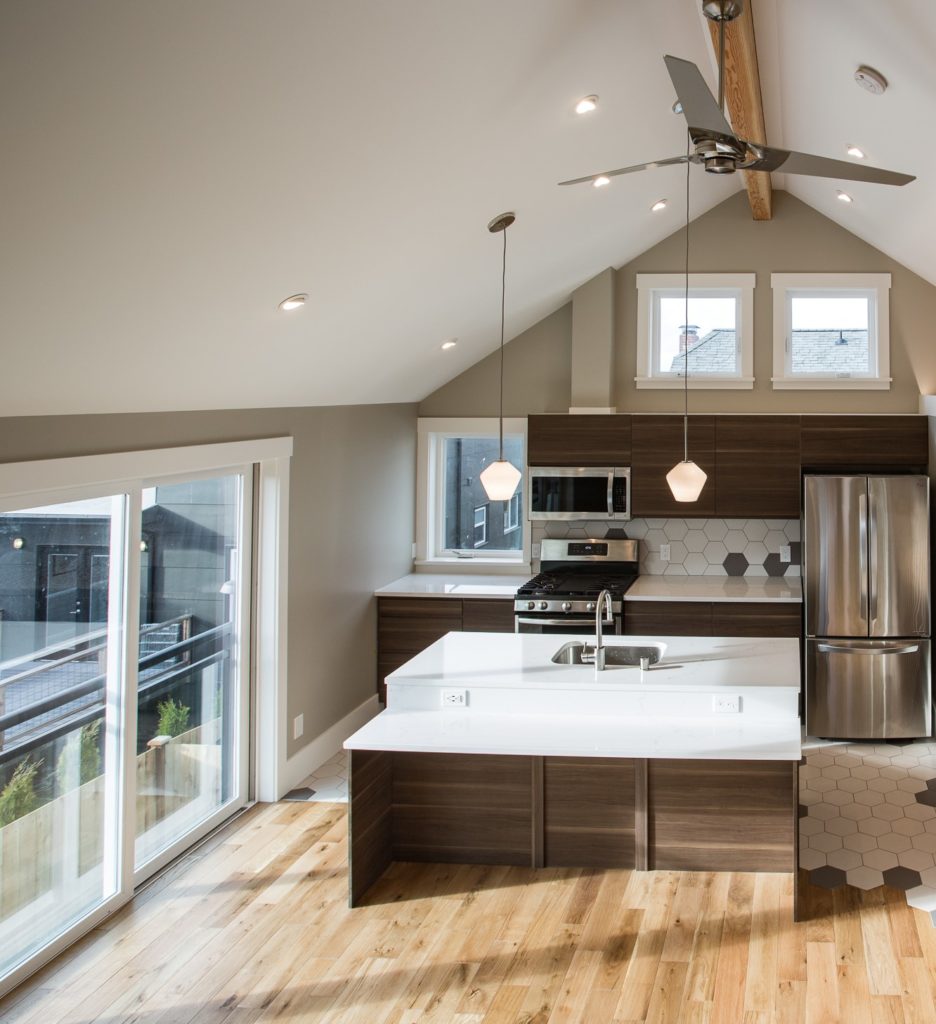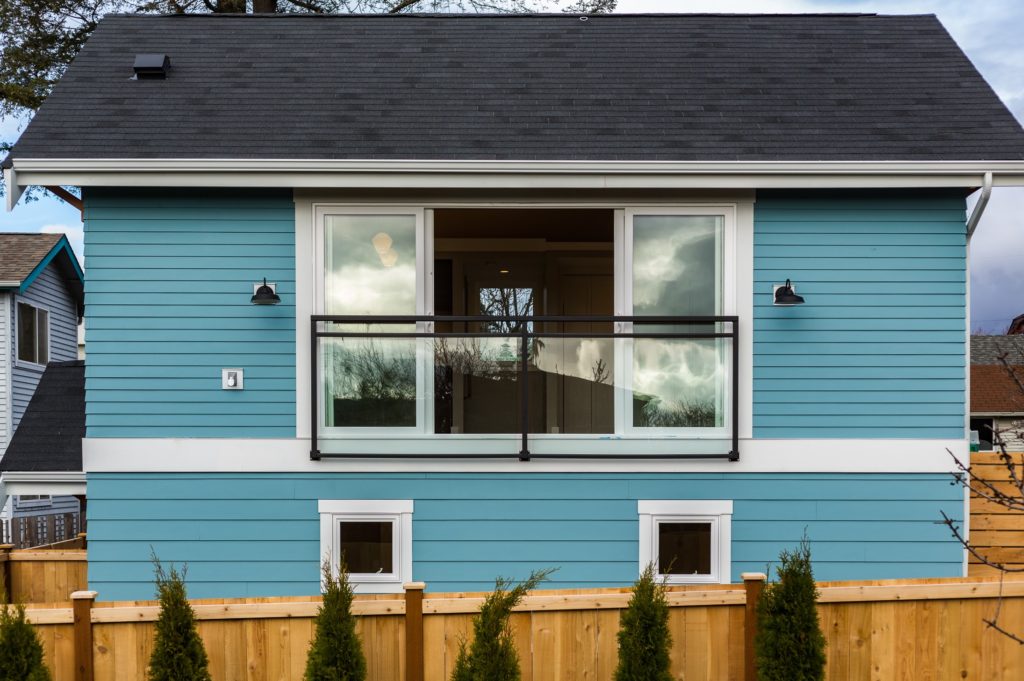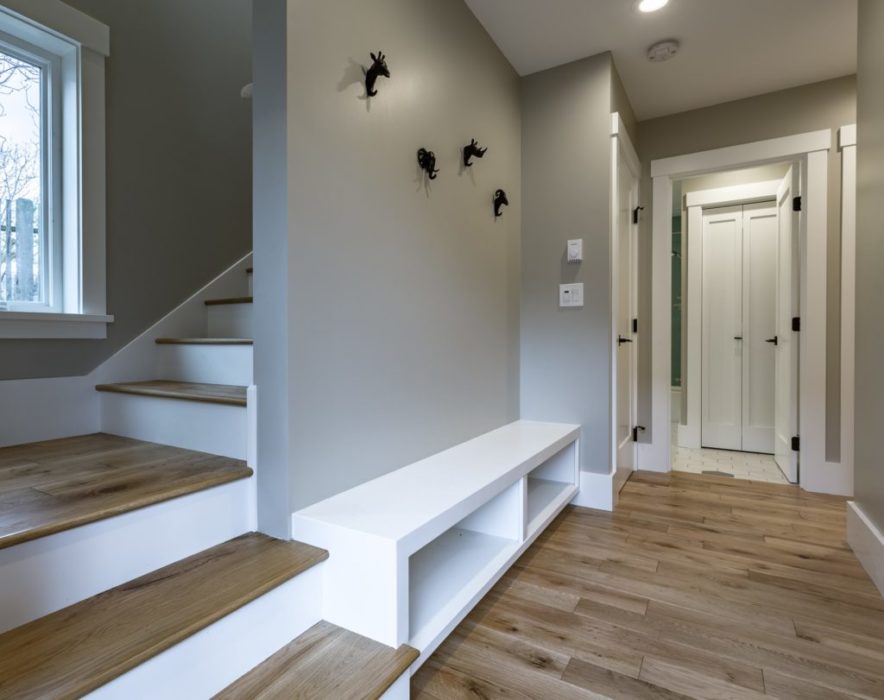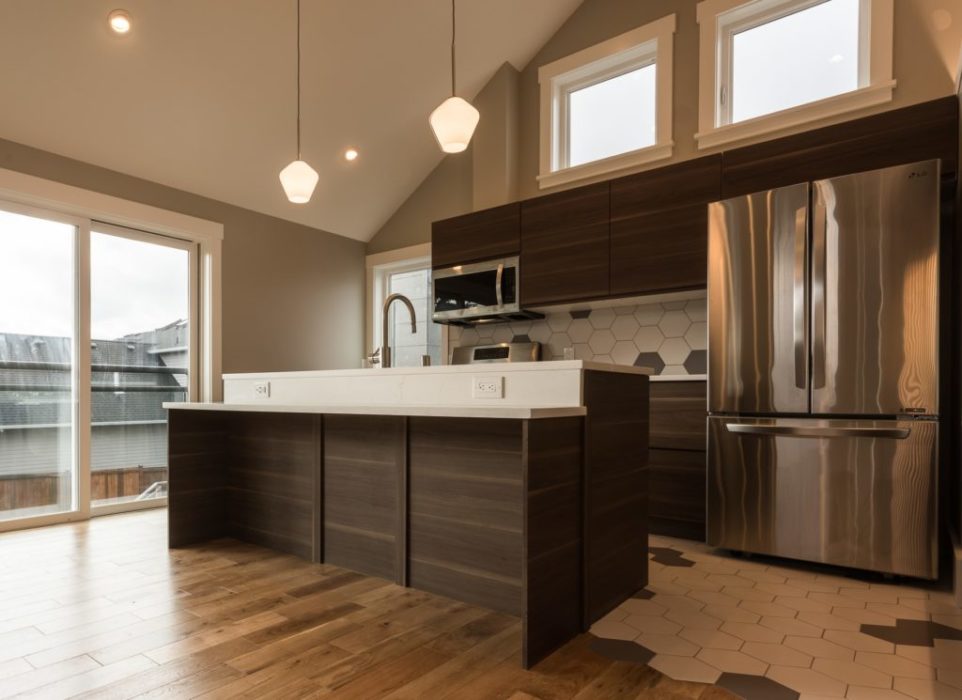 Our client had been camping on his property for a year before he came to us wanting to build a lodge-style home. We had some other ideas for this wooded 2nd growth parcel; a steep sloped property that looked eastward to high bank views of Puget Sound, but our client knew what he wanted:  an old school WPA styled lodge, like you see at Paradise on Mount Rainier, or the Timberline Lodge on Mount Hood. Yet this lodge was to be a contemporary home and have a 4 car garage/workshop with a studio/apartment above.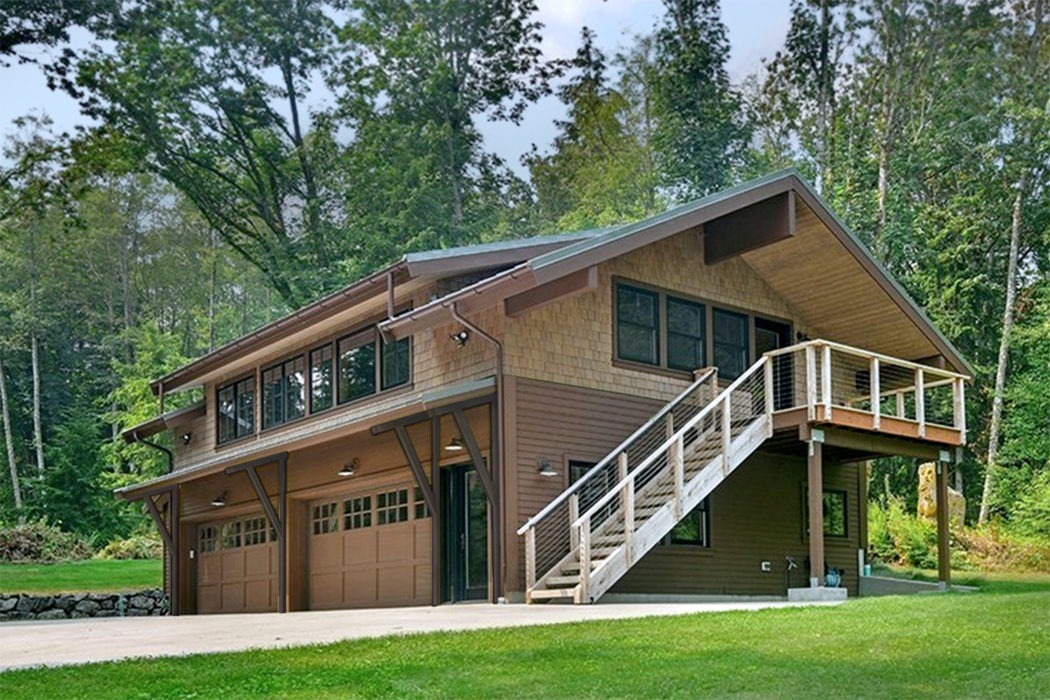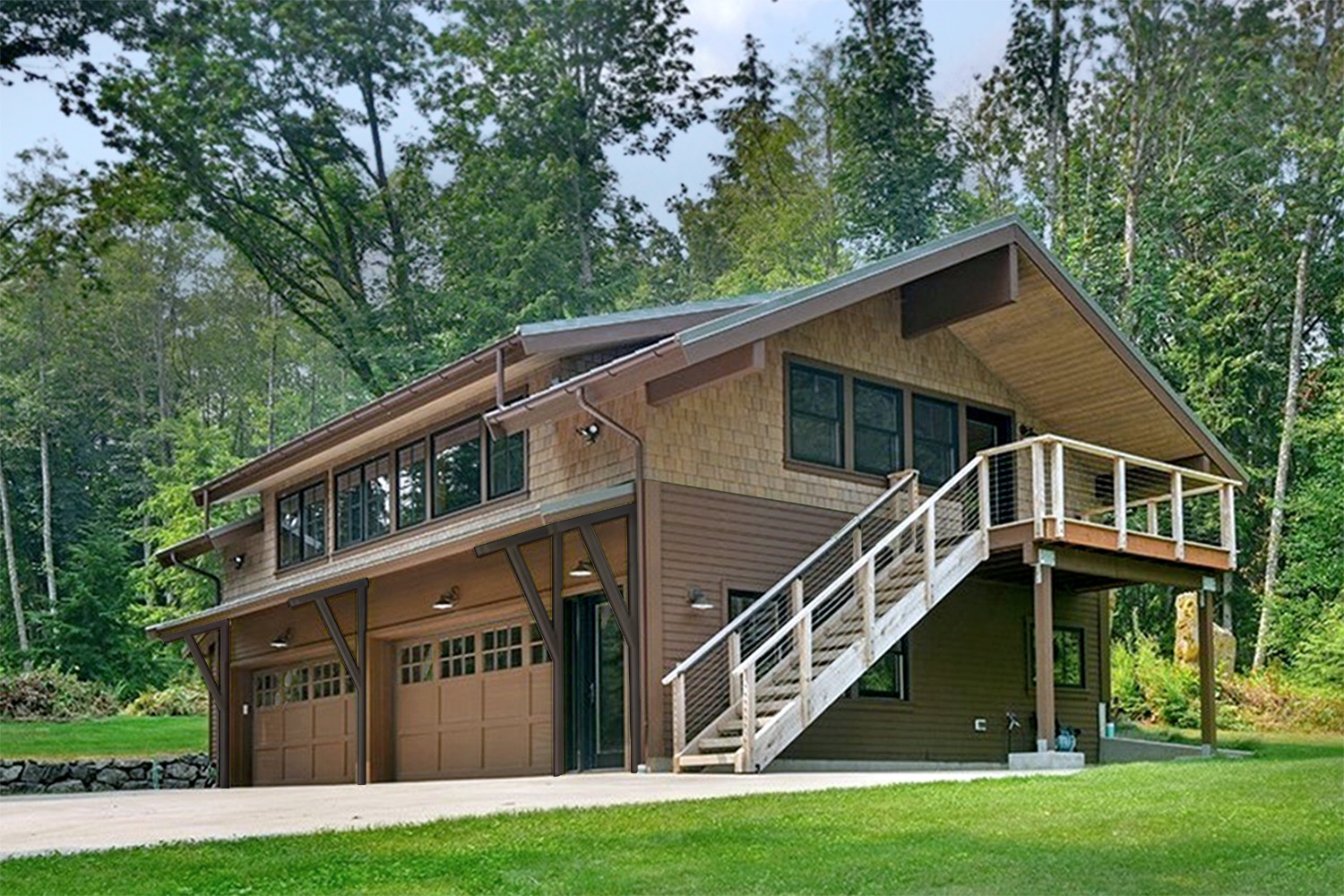 Georgetown Shipping Container DADU
This shipping container structure was the perfect solution for our clients' home office in one of the few remaining residential properties in the SODO area of Seattle.  When it just didn't work to rehabilitate an old back yard shed, we studied building a new small building.  But the demands of unstable liquefiable soil called for a more integrated structure.  Aesthetically, the shipping containers fit perfectly with the industrial architecture of the neighborhood.  Structurally, the containers are bolted to the reinforced thickened concrete slab such that they act as a whole and will more likely stay intact in an earthquake.  Functionally, the home office can double as a DADU, with a sleeping area, kitchen and eating areas, a bathroom, plus a sitting area and a deck!   And it's designed to accommodate a future green roof.  But pragmatically, when the owner moves, he can take it with him!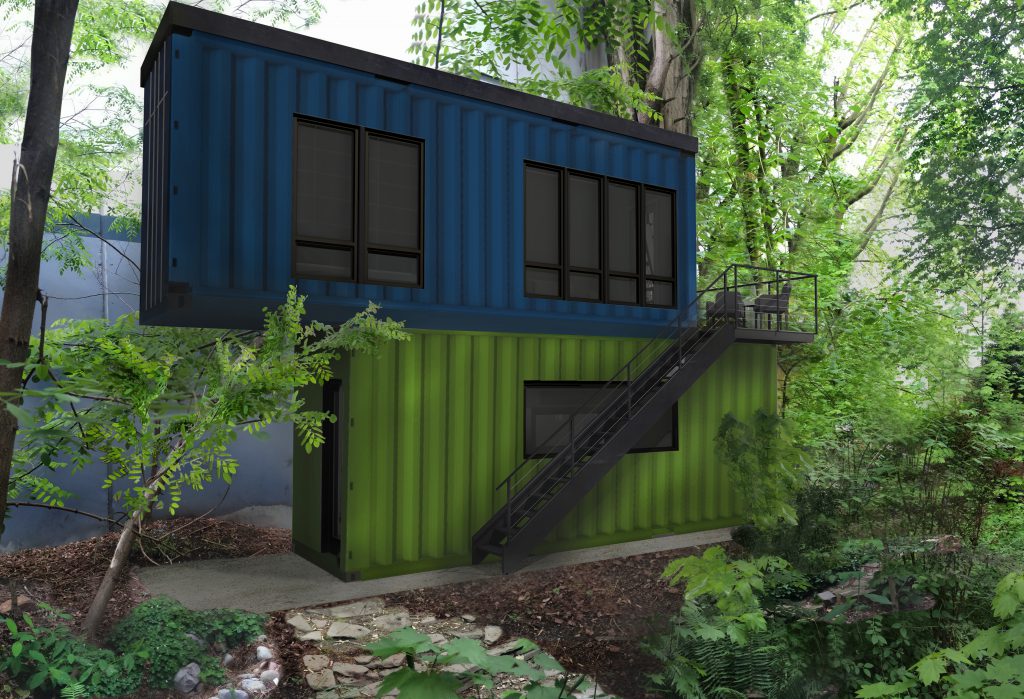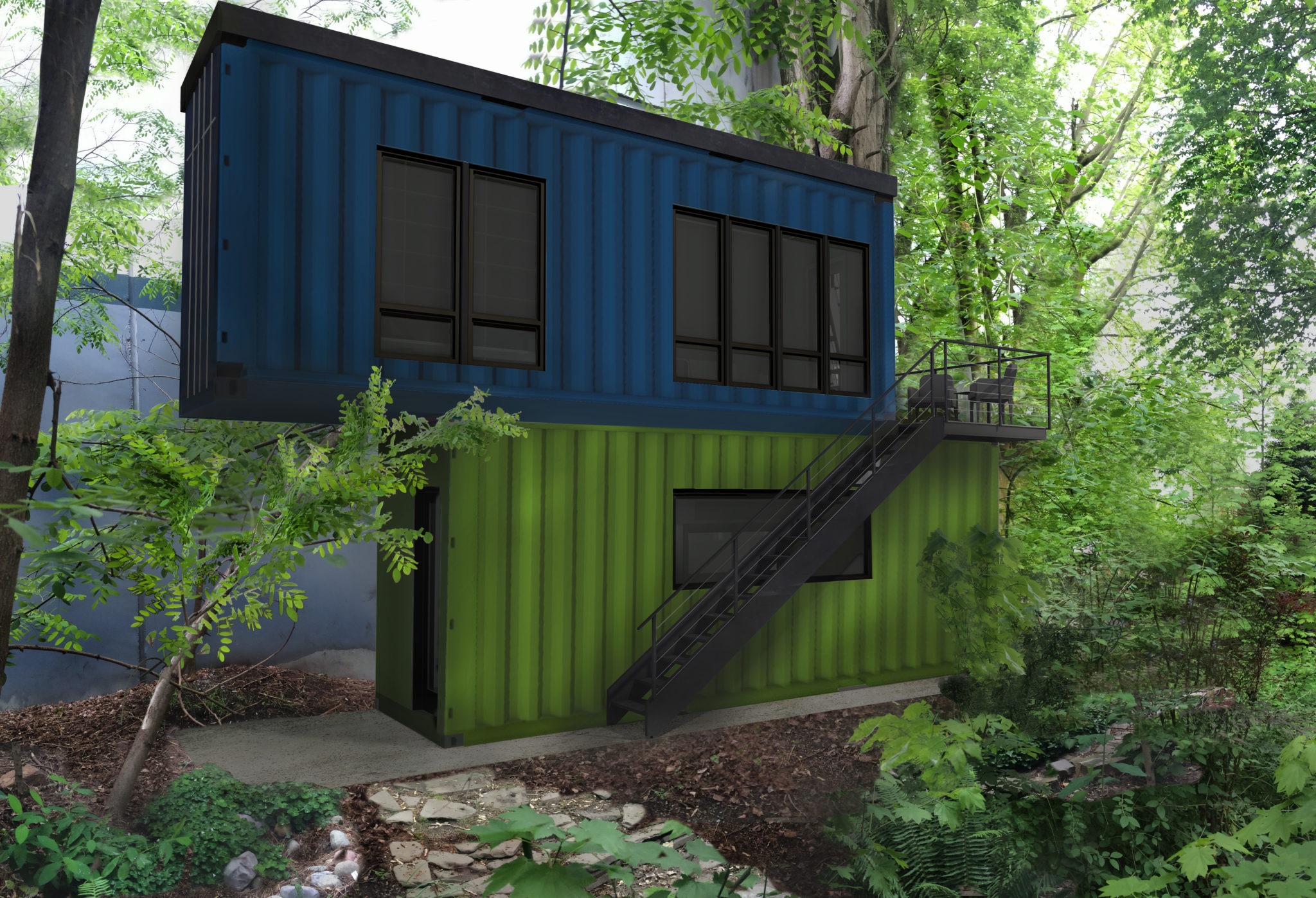 This detached accessory unit has a sound-insulated music studio as well as a day-lit yoga studio and a roof deck!
Tackling the significant difference in slope between the alley and backyard, this DADU can be accessed from both the upper and lower levels.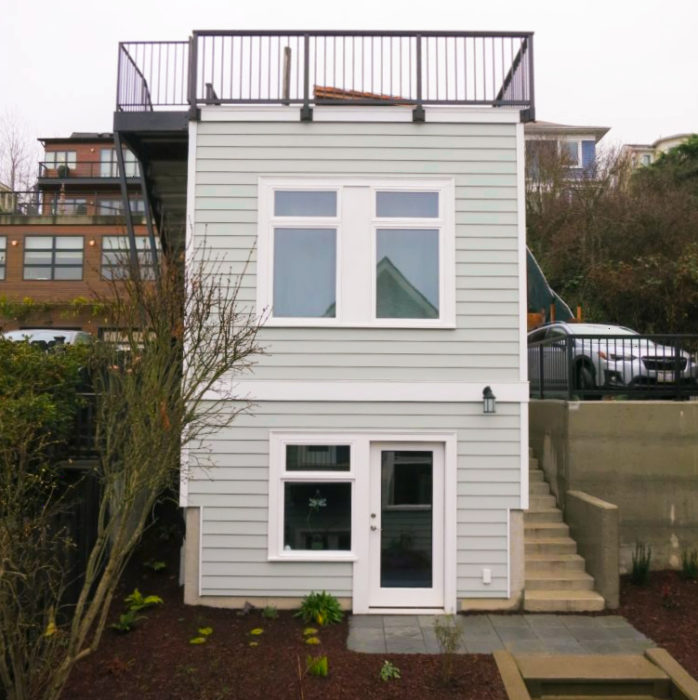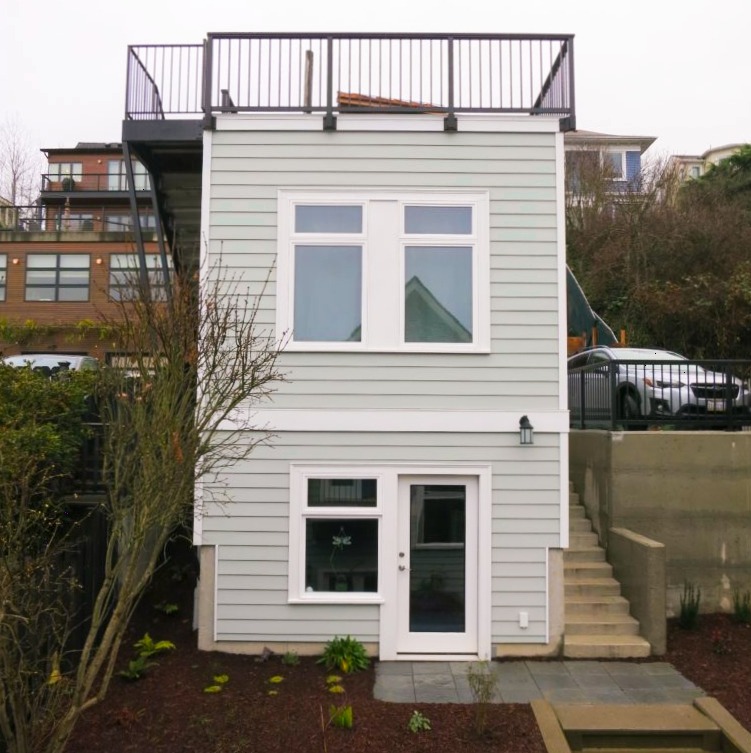 Wanting to provide a serene space for long-term guests, this backyard addition addition sits amongst new lush landscaping and a Koi pond. With garden views and natural light flooding into this tranquil 10' high space, it imbues a sense of privacy and calm. A beautiful wood paneled ceiling and throw rugs over the heated and artisan-stained concrete floor create a very pragmatic yet most lovely retreat for a regular guest desiring independent quarters.