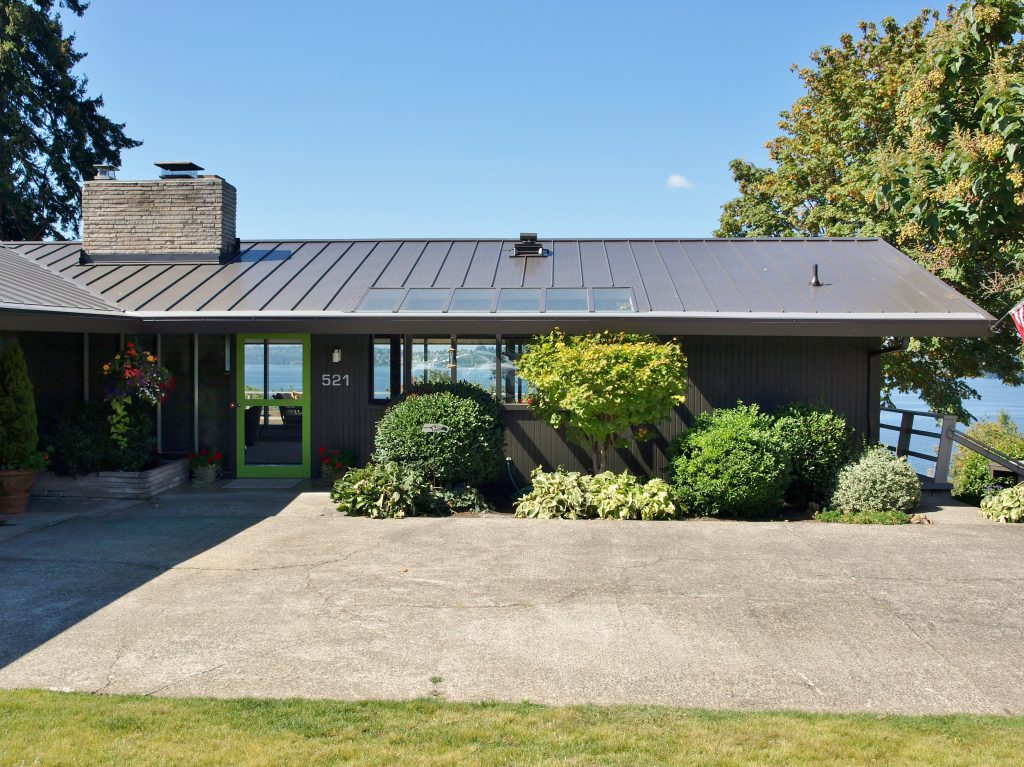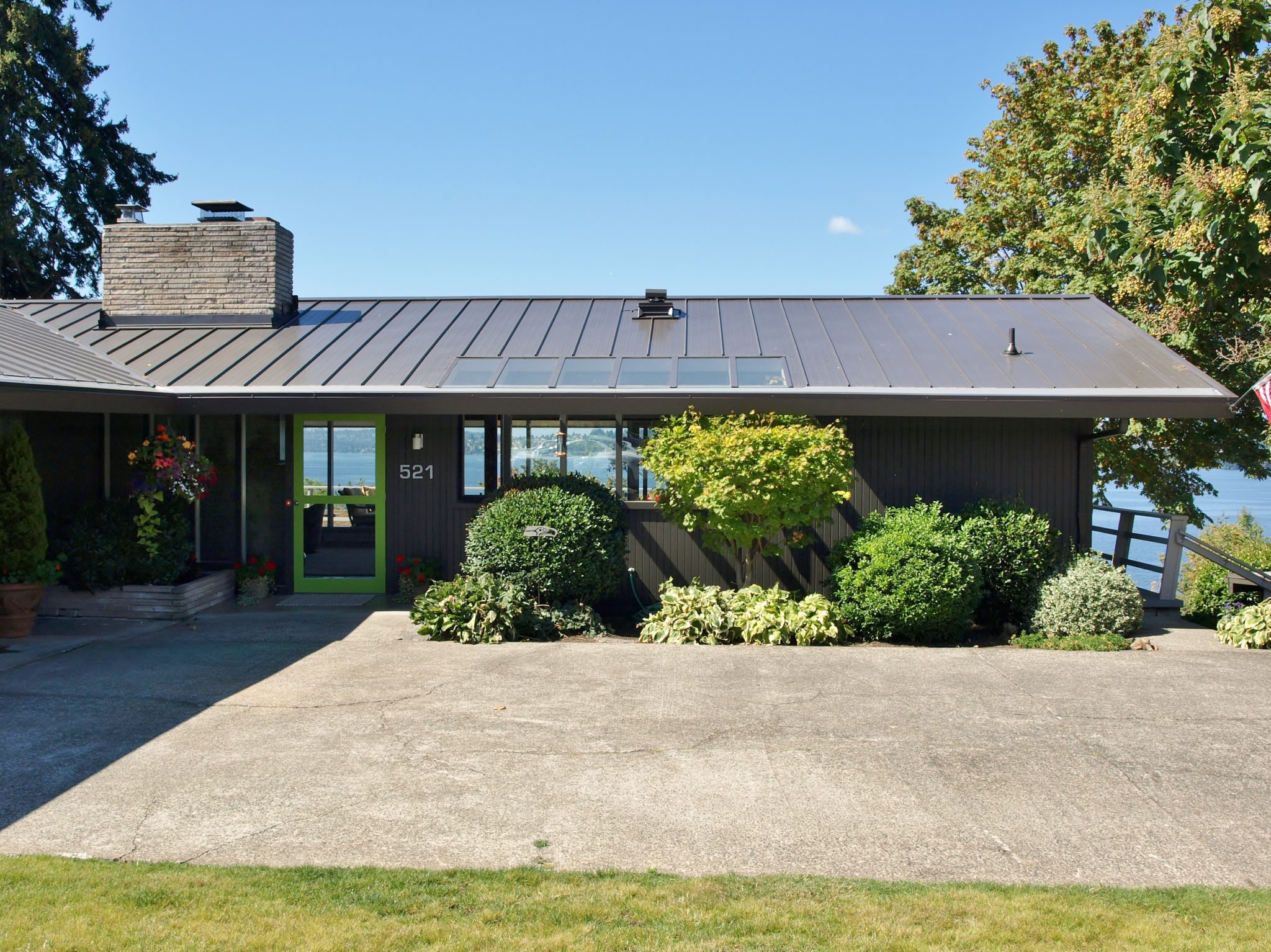 We were honored to work on another classic Northwest home: a mid-century residence by the renowned Paul Kirk. This home was built in 1957 with over 3,000 sq ft, including a fully finished daylight basement. The husband of this couple grew up in this house in a family of 3 boys, so it was quite a special project for us all, as we uncovered many wonderful memories and mementos buried in the walls!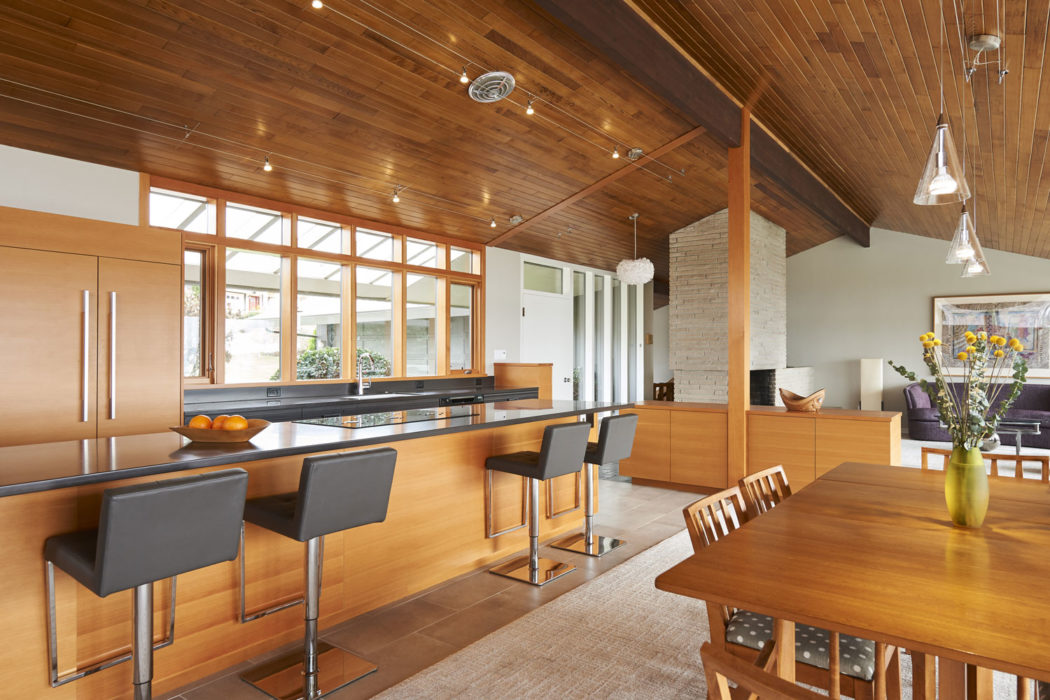 Our owners wanted to update and open up their closed-off kitchen and rework the main floor full of small bedrooms to include a mudroom, powder room, and master suite for one-floor living; the objective was to maintain the feel of the mid-century original, but remove partition walls and have it more open for views and entertaining.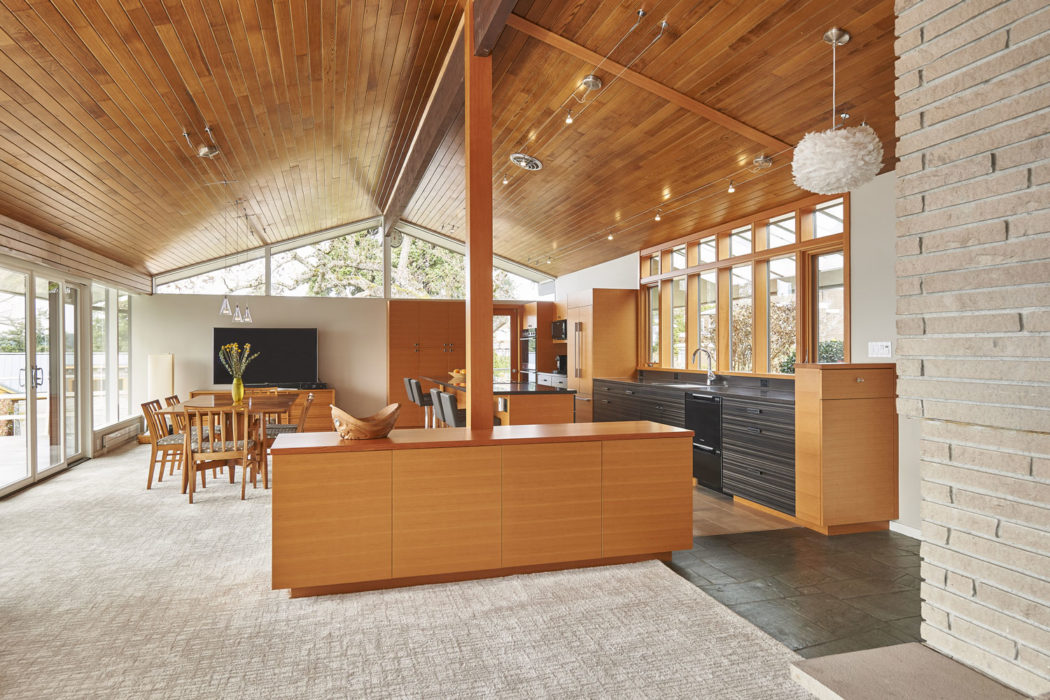 Design strategies started with acknowledging the very clear linear form of the house with its dominant ridge beam and big roof. This led to a strongly directional floor plan; the new open kitchen aligns with the ridge beam affording views to the lake and to a new front garden. With more and larger windows throughout, the house is much more connected to the exterior… "bringing the outside in"… as was the major goal of all the great mid-century architects.
The interior palette of materials is a limited assemblage of natural stone, fir cabinets and trim, and surprisingly, plastic laminate on the kitchen side of the cabinets! Our owners are true mid-century aficionados, as confirmed by their love of this mid-century classic material!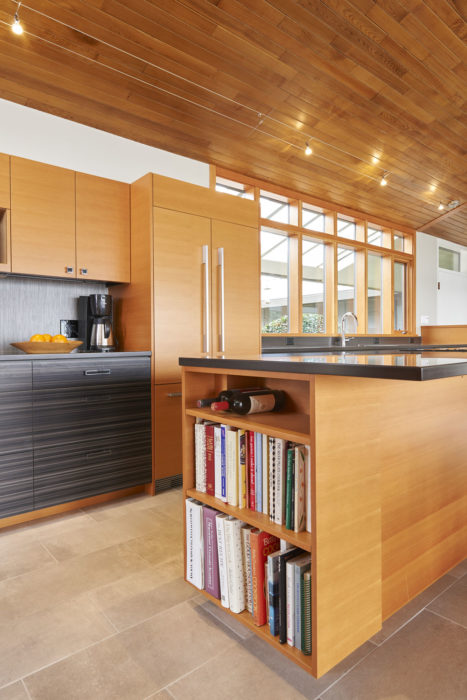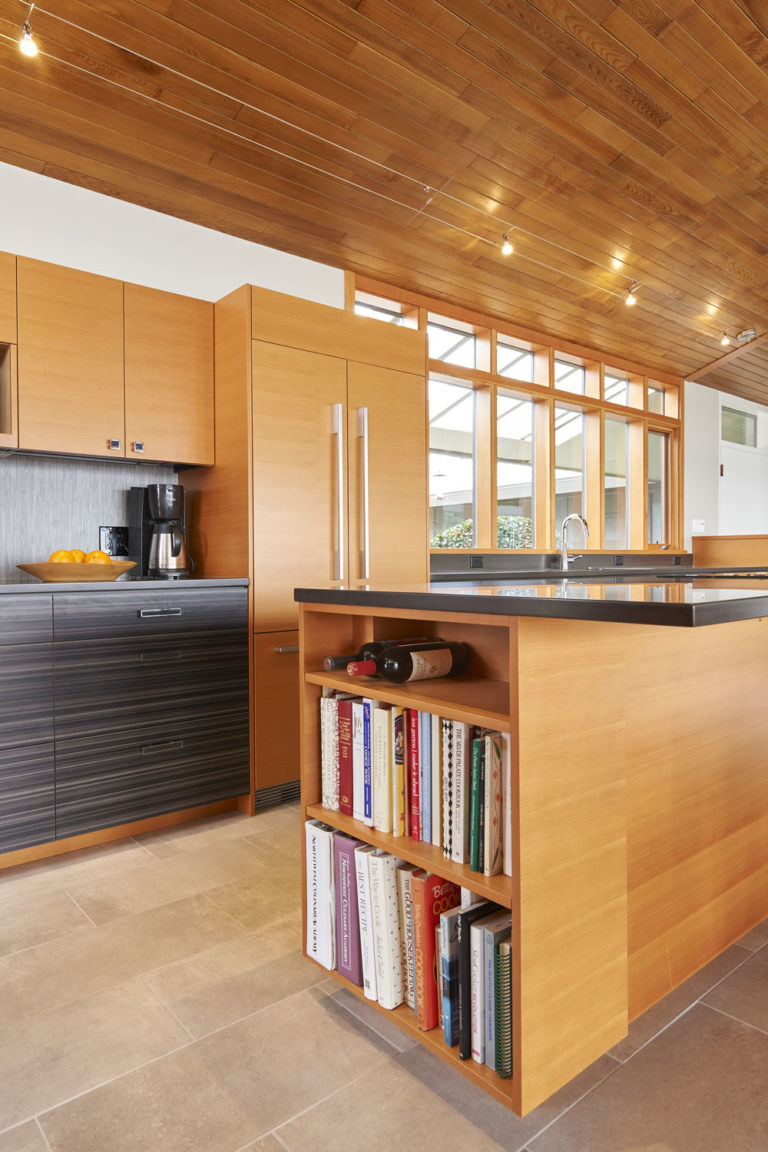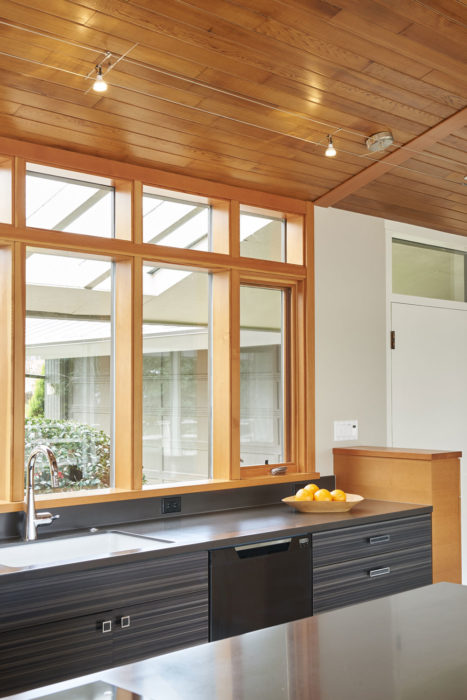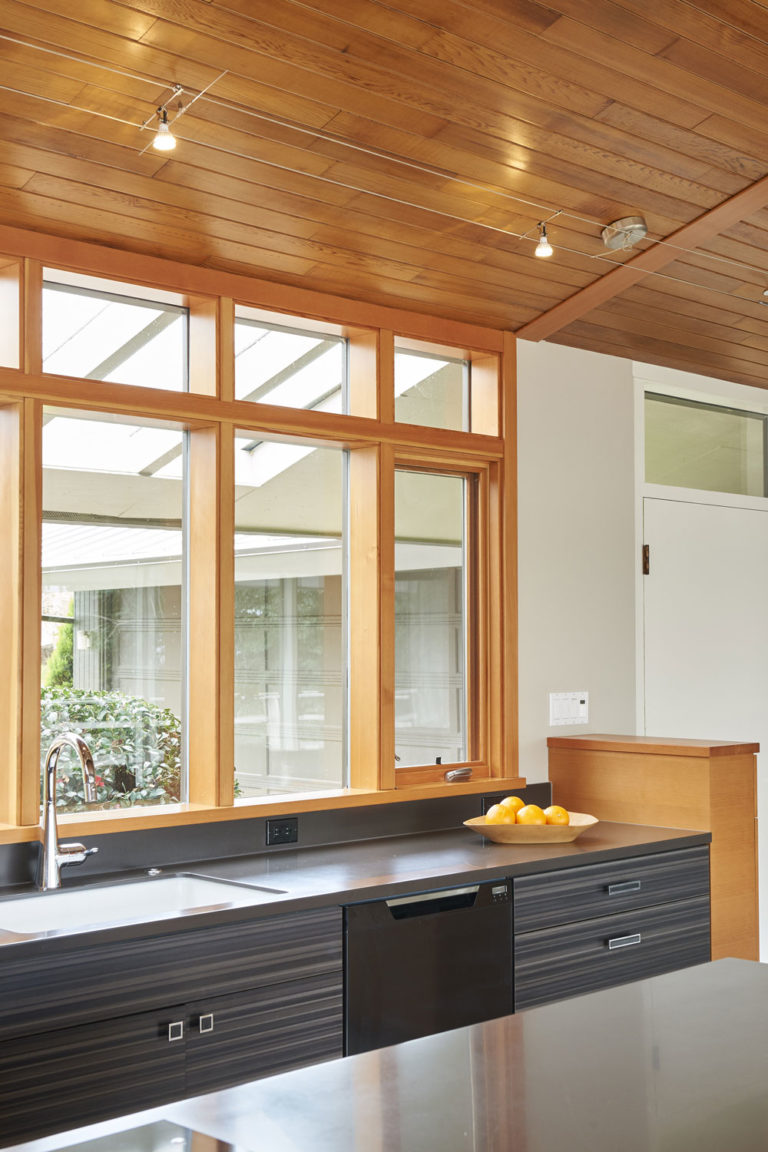 Paul Kirk was a local, noteworthy architect whose designs have been awarded and praised throughout the northwest. This is our third Paul Kirk remodel project; as we work on these unique projects, every house unveils new insights into the design philosophy of this inspired, revered architect!