(1st of 3 posts)
After many years as a successful design build company, we have some thoughts on the subject!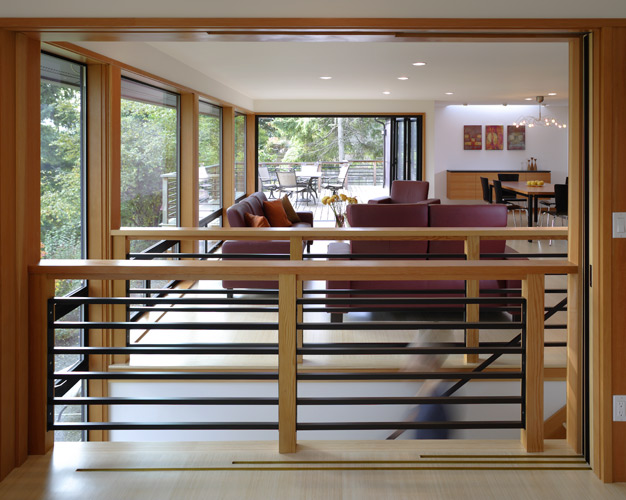 Architects are trained to think holistically so we start by considering the goals you want to achieve! We relate these to your location, your neighborhood, the site, whether there are views, how the sun tracks and how the wind blows. In addition, we consider the palette of materials to be used in the construction in relationship to all the other materials in and outside the house, in terms of color, texture, style, location, size, quality and costs. We work to meet your goals holistically. And that includes budget!
We are not driven by the need to keep our carpenters busy; or our cabinet shop; we are driven by good design first, and then choosing from our cadre of competent builders the right contractor fit for your particular project, big or small (see our blog: Finding the Perfect Contractor).
We love the challenges our projects bring: from making a beautiful functional house to dealing with critical areas such as wet lands and steep slopes; from designing a project to fit a budget to creating it in a style that fits in with its neighbors; and from the mixing old and new in a way that resonates not only for our time but for the future too.
After many years of schooling and even more years interning and working for others, an architect brings a unique skill set to the design and building process.
---
For deeper insight into what we do as Architects throughout each step of a project, read about our process at CTA!
Do I Need An Architect For My New House Or Remodel?
Part 2: Need help deciding whether to remodel, tear down & build new, or sell?
Part 3: Trusting Your Architect