Need help deciding whether to remodel, tear down & build new, or sell?
Architects do feasibility studies. This study lays out the possible options, informing our clients on what is feasible and what it might cost.
Let's say you're wondering whether you should remodel or sell your house and buy another. Or perhaps tear it down and build a new house. This is a common question we get asked. And in fact, we were in that situation ourselves, not so very long ago. A good architect can help resolve this issue. A solid brainstorming session can often bring out the possibilities and costs for a remodel and/or addition to your existing house. Or maybe some sketches need to be done, then you can actually see what's possible.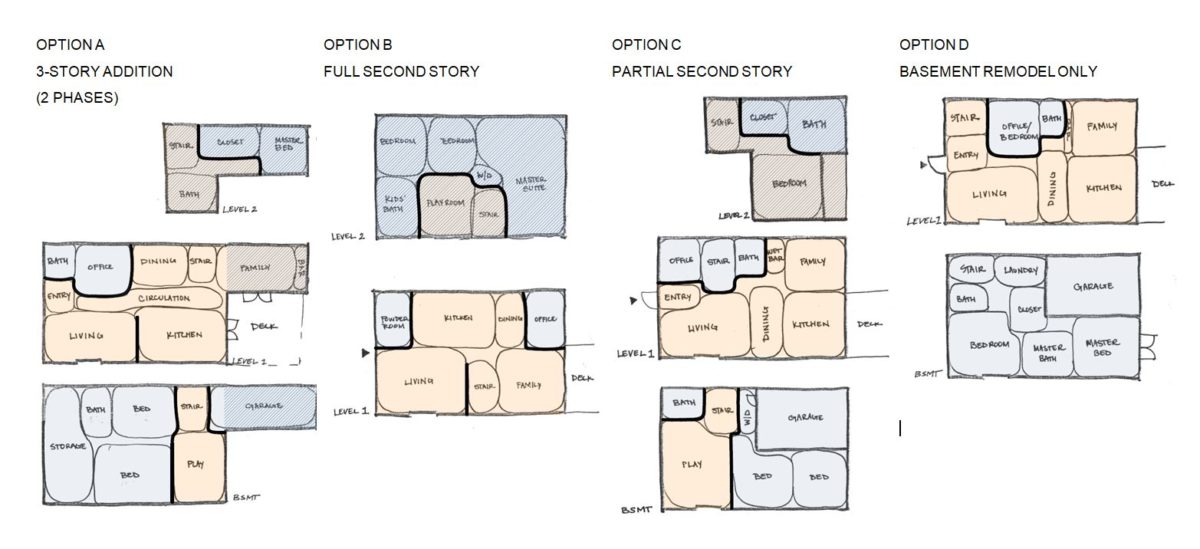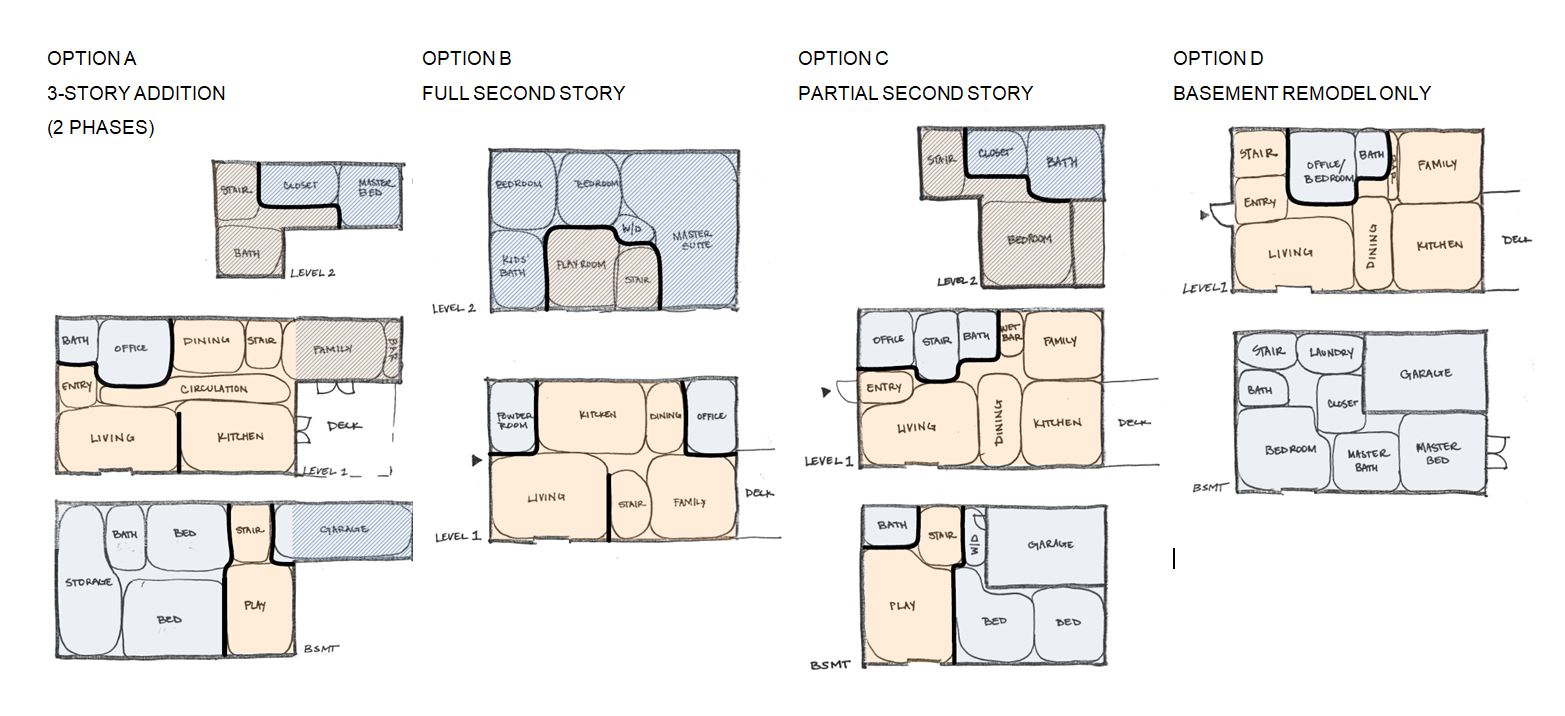 Remodel/addition options can be compared to what you might be able to do if it were an all new home. There are usually not so many design compromises needed in an all new home, it might just be worth it. But an owner wants to compare and architects can help.
Architects study options. We share these with our clients in order to further the conversation about what makes the most sense. Architects can ensure the design, whatever it is, fits in the neighborhood and takes advantage of whatever amenities the property offers, such as natural light, privacy, connection to nature, and floor plan 'flow', to name a few.

---
For more insight on working with an Architect, check out 'Working with an AIA Architect'
Do I Need An Architect For My New House Or Remodel?
Part 1: What is an Architect / What do they do?
Part 3: Trusting Your Architect